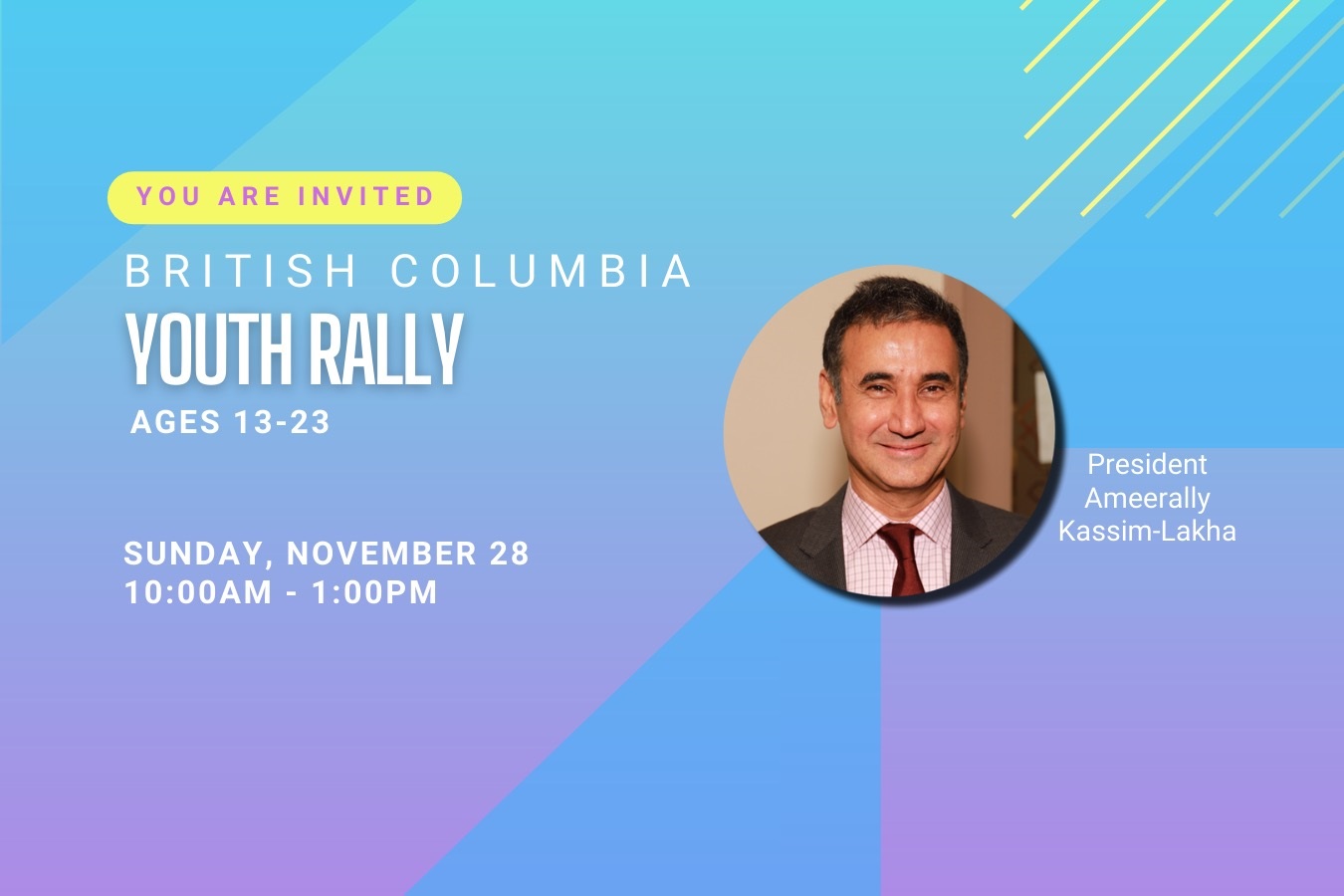 Description
Young members of the Jamat (ages 13 - 23) are invited to join a special session with Council for Canada President Ameerally Kassim-Lakha as well as national and local institutional leadership. During this session, the leadership will share some of Mawlana Hazar Imam's guidance for young people in Canada, the ways in which the institutions are responding, and engage in open discussion and dialogue with the audience.
Date: Sunday, November 28, 2021
Venue: Ismaili Centre, Vancouver
Time: 10am - 1pm
Please note - this event is for youth only, and as a result, parents or guardians will not be admitted into the event.