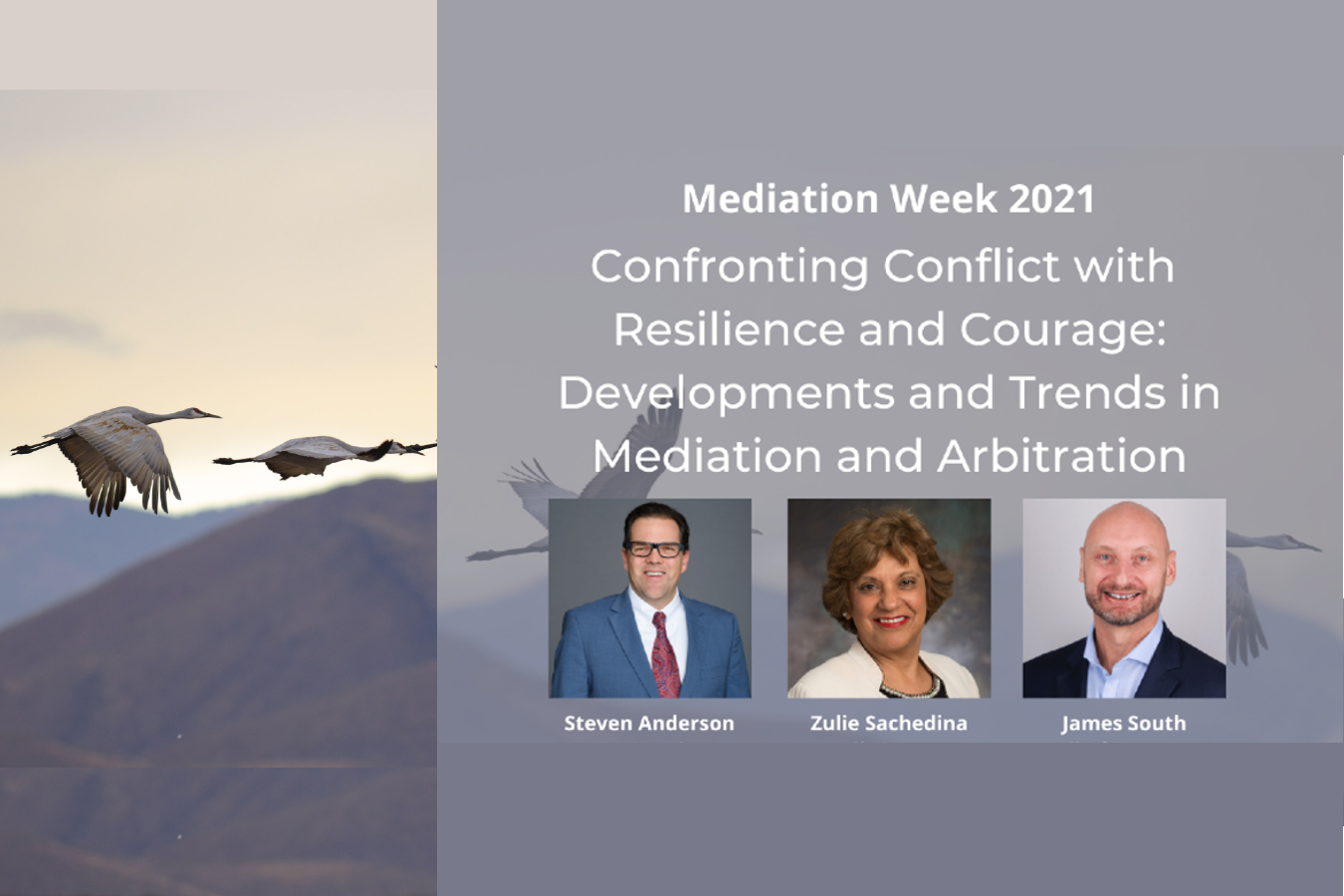 Open to Multi-faith
family members
Description
Mediation Week is currently underway. Join esteemed panelists each day to learn about Confronting Conflict with Resilience and Courage. Throughout Mediation Week, topics such as Educating the Young on Conflict Management, Family Harmony, and Conflict Resolution will be discussed. On Tuesday, Zulie Sachedina, Chairman of the Ismaili International Conciliation and Arbitration Board, Steven Anderson, the Vice President of the American Arbitration Association, and James South, the Chief Executive of Centre for Effective Dispute Resolution, will explore developments and trends in mediation and arbitration to help us secure a firm foundation on which to build for the future.
This episode will air live on Tuesday, October 19 on The Ismaili TV at:
Pacific: 2am | 7am | 12pm | 5pm | 8pm 
Mountain: 3am | 8am | 1pm | 6pm | 9pm 
Eastern: 5am | 10am | 3pm | 8pm | 11pm
Visit the Ismaili TV for a detailed schedule outlining the rest of Mediation Week.