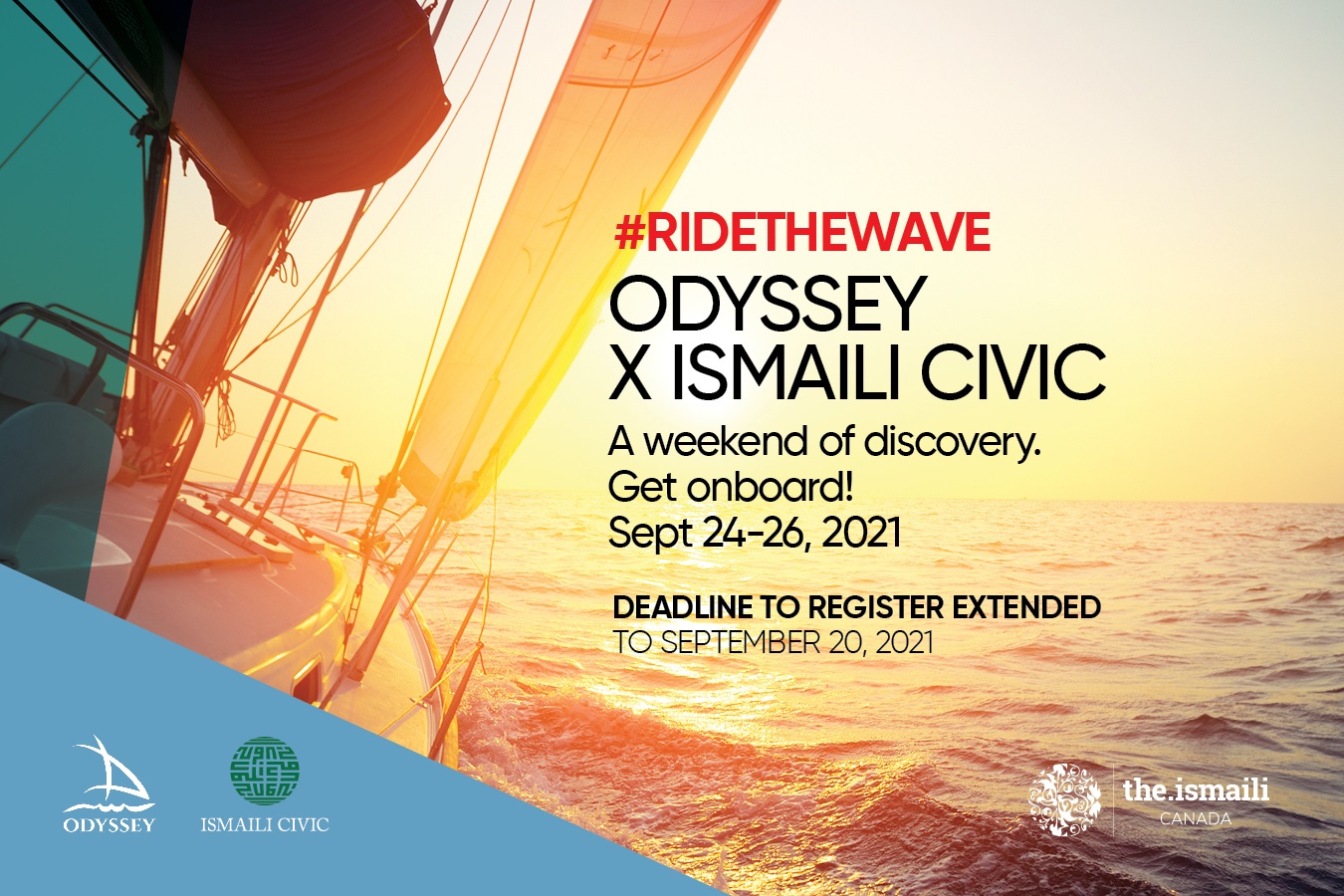 Description
Youth across Canada are invited to take part in Odyssey X Ismaili CIVIC, a virtual program to be held from Friday, September 24 to Sunday, September 26.
Students in grades 7-12 will have the opportunity to forge new connections, hear inspiring stories from mentors in the Jamat, develop new skills through interactive workshops, and make a difference within their local community.
Throughout the weekend, participants will be able to engage with a host of accomplished individuals including, Mayor Naheed Nenshi, actor Rizwan Manji, international soccer player Zohir Islam Amiri, TV personality Huse Madhavji and sports broadcaster Faizal Khamisa, amongst many others.
Over forty speakers will deliver workshops spanning a wide range of topics including:
Arts
Healthy Living
Career Exploration
Sports
Financial Literacy
Space is limited - register now!
Come #RideTheWave towards the exciting future that you will help shape.
Learn more here!