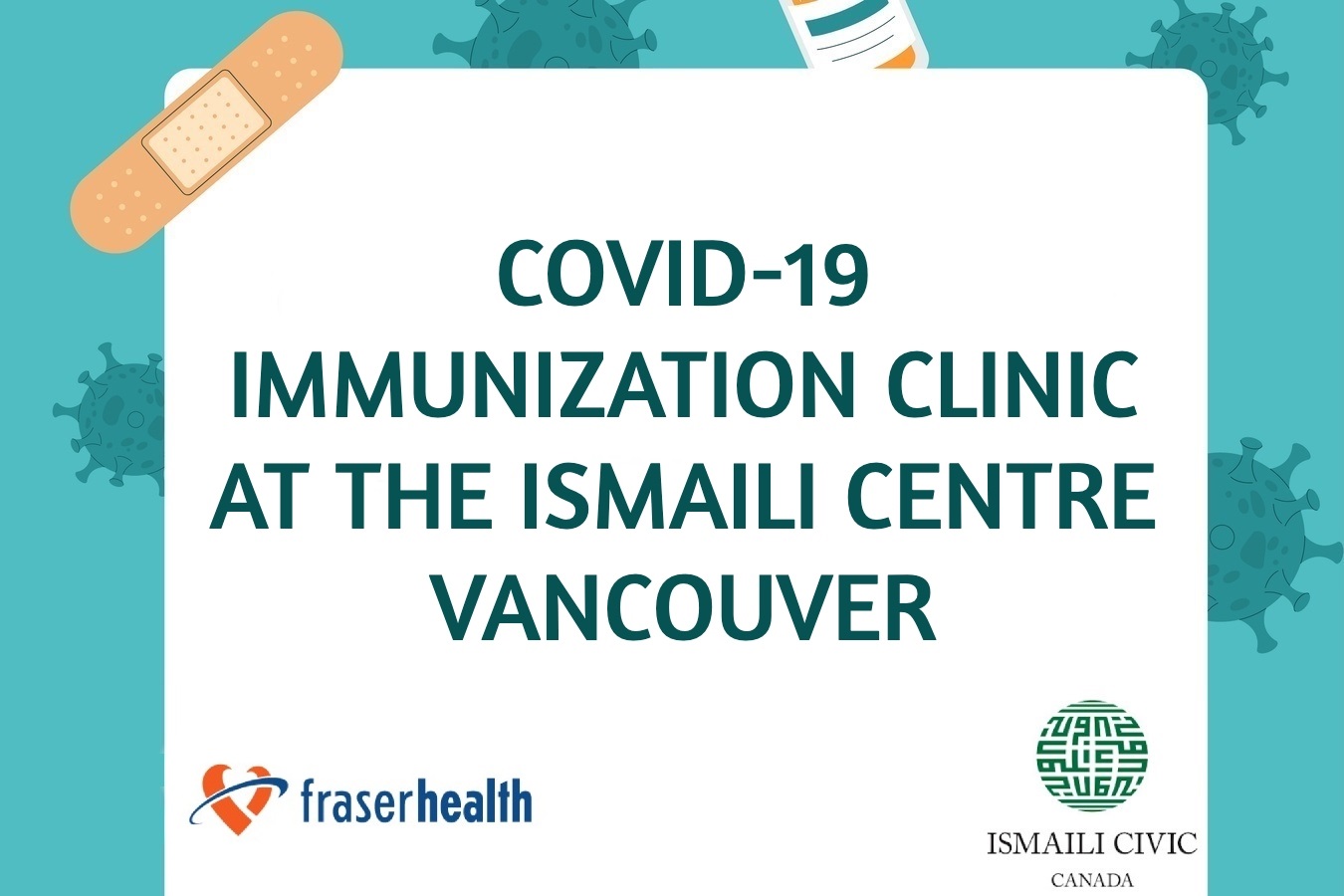 Ismaili Centre, Vancouver
4010 Canada Way, Burnaby
Description
Ismaili CIVIC, in collaboration with Fraser Health, is pleased to announce that we are hosting a one-day clinic for COVID-19 immunizations on Thursday, June 10 from 10:00am to 3:30pm at the Ismaili Centre, Vancouver.
This clinic is open to the general public. The Pfizer vaccine will be administered at this clinic while supplies last.
Registration is now closed, but walk-ins will be accepted.
Second doses will be available to those who meet one of the following criteria:
Received first dose prior to April 15, and age 70+ or part of the Clinicially Extremely Vulnerabale (CEV) group,
Or are Health Care Workers or First Responders
First doses are available to all people age 12+.
Please bring the following with you when you arrive:
Government-issued ID
Personal Health Number (PHN - if you have one). You can find your Personal Health Number on the back of your BC Driver's Licence, BC Services Card, or CareCard.
Upon Arrival
Please follow the instructions of the volunteers.
Clinic staff will confirm ID, appointment time, and ask a series of COVID-related screening questions.
Please wear a mask at all times and maintain physical distancing.
After you have received your shot, you will be asked to wait for 15 minutes for monitoring. Please inform a health care provider if you feel unwell after your vaccine.
This clinic is part of Fraser Health's initiative to collaborate with places of worship, community, and municipal partners to remove barriers to people registering for and receiving their COVID-19 immunization.
For more information, please email the Ismaili CIVIC Team.