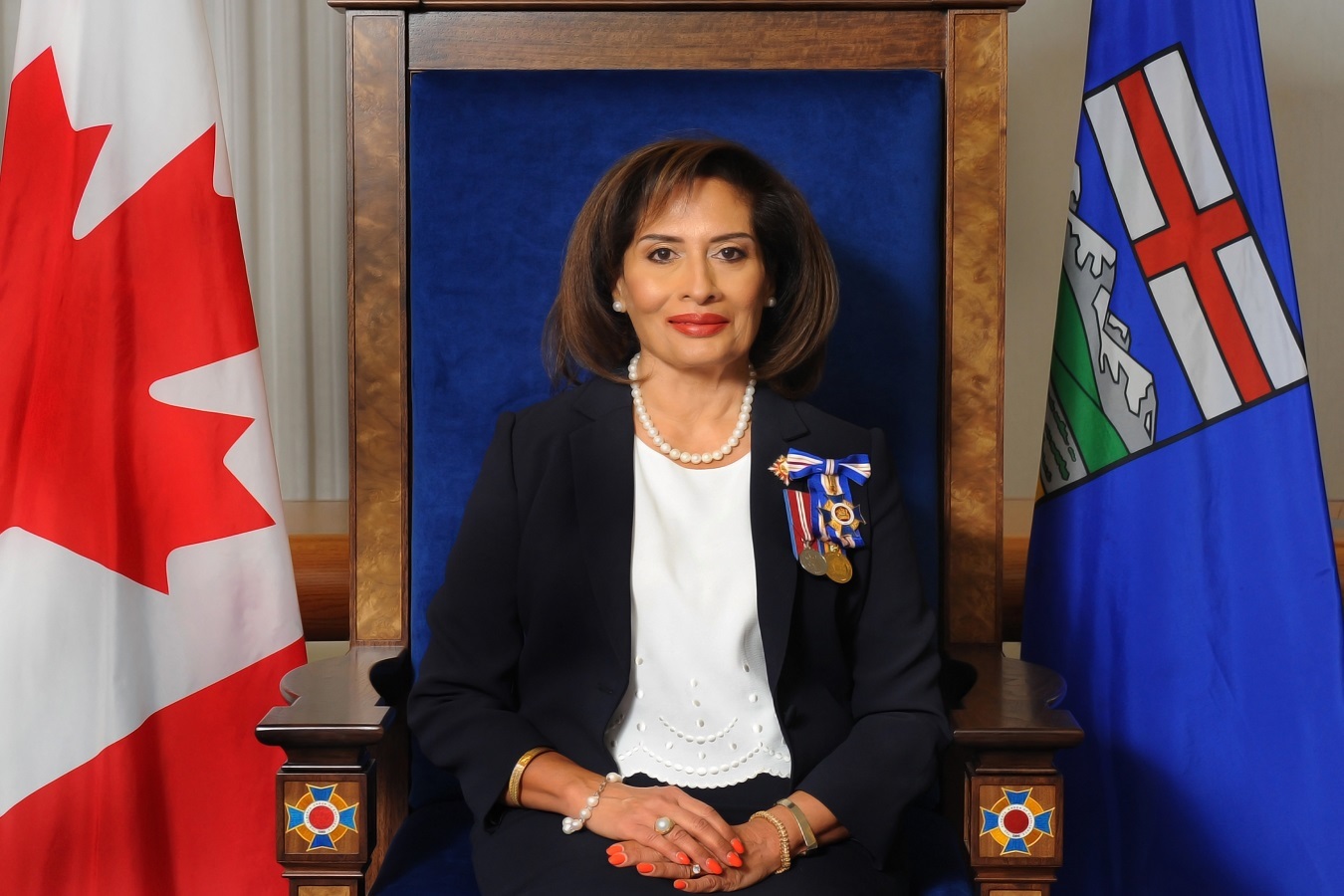 Open to Multi-faith
family members
Description
Trailblazers, a new original series airing exclusively on the Ismaili TV, will showcase Ismaili professionals from around the world who have demonstrated excellence in their respective fields.
In our premiere episode, we speak with the Honourable Salma Lakhani, the first Muslim and South Asian to be appointed as Lieutenant Governor of Alberta. Salma shares her interesting insights on how the former President of Uganda, Idi Amin, changed her life and how that experience motivated her to invest in the power of education.
Speaking to a young group of indigenous students, Salma underlines the importance of education, encouraging them to never forgo their education.
"Don't give up on your education, because education is your most important asset. Nobody can take it away from you."
A Trailblazer in her own way, Salma explains what her role as Lieutenant Governor entails, sharing how she felt the moment she put her hand on the Qur'an as she took the oath, swearing her into her new role.
Salma also talks about how her goal after studying abroad was to return to Uganda and help build her community.  Challenged by the 1972 expulsion, her passion and dedication gave her courage to realise her dreams and work for the community in Canada.  Taking a grassroots approach to creating and building a better future for her country and community, Salma is a pillar of leadership in Edmonton. 
Acknowledging that Canada can provide many opportunities as a result of its diverse people, Salma expresses that there is still work to be done.
"I'm proud to be part of that evolving process where we're getting to the day where we can say 'she has been appointed, and she happens to be Muslim'."
Finally, Salma provided guidance to those seeking to serve their communities and advised "if you're looking to make a difference, you have to find causes that really, really resonate with you — and work hard at those causes, become an ambassador for those causes, talk about those causes; that's the only way you will make a difference."
Pacific - 7 AM  | 11:30 AM | 5 PM | 8 PM
Mountain - 8 AM | 12:30 PM | 6 PM | 9 PM
Eastern – 10 AM | 2:30 PM | 8 PM | 11 PM