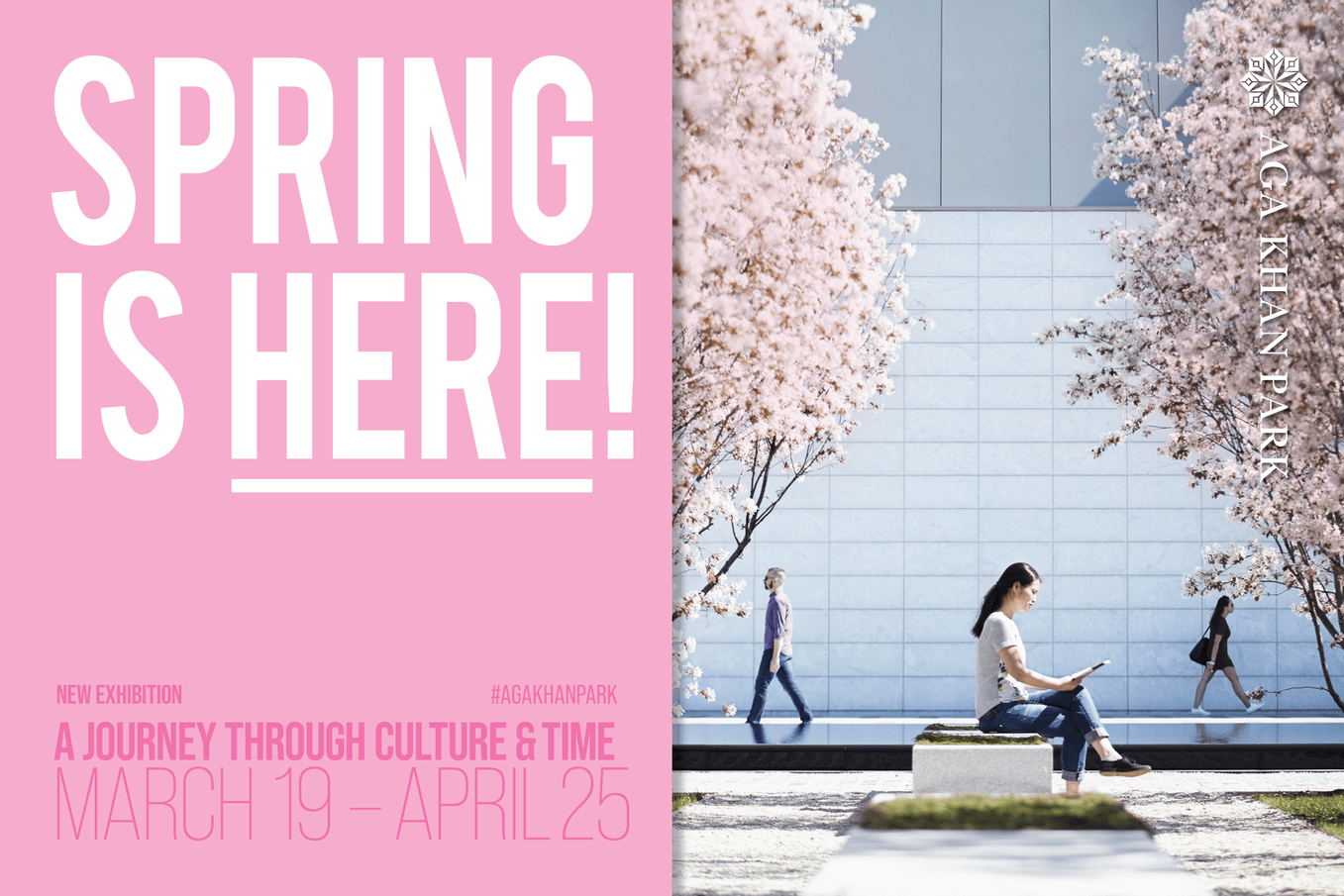 Open to Multi-faith
family members
Description
Spring is here, and what better place to celebrate than at the Aga Khan Park? Now until Sunday, April 25, the Aga Khan Park is hosting SPRING IS HERE!, an exhibition that celebrates the rich traditions of spring from diverse backgrounds.
Visit the Aga Khan Park today to immerse yourselves in a journey through culture and time.
For more information, please click here.