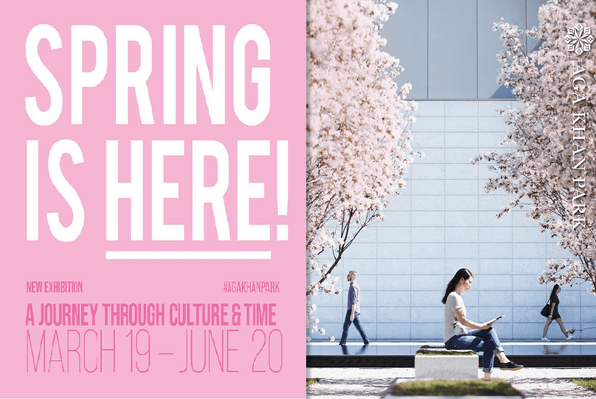 Open to Multi-faith
family members
Description
Being safe and healthy, while following COVID safety guidelines, is number one priority. Activities like walking are a great way to practice social distancing, while getting some fresh air and exercise. The Aga Khan Park's walking trail is a great way to get in those extra steps!
The longer days and sunny skies are only just beginning! The Spring is Here! exhibition at the Aga Khan Park is now extended until June. Learn more about the tulip—a beautiful representation of spring and why Canada receives 10,000 tulips from the Netherlands every year.
Visit the Aga Khan Park today to immerse yourselves in a journey through culture and time.
For more information, please click here.