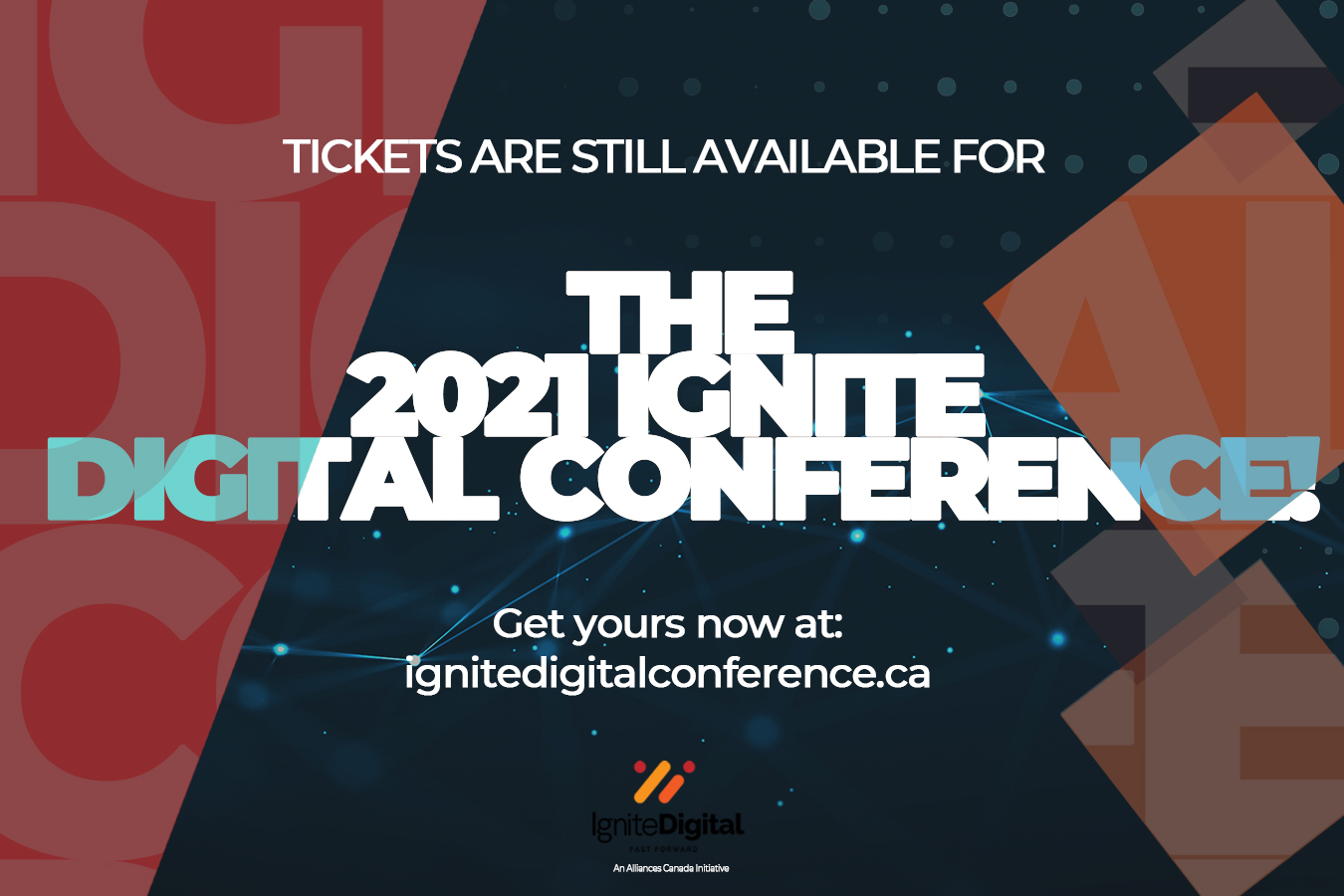 November 27 to November 28
Open to Multi-faith
family members
Description
The IgniteDigital Conference is back for it's 9th year on November 27-28, 2021!
Launched in 2012, Ignite has brought the Ismaili community together to BUILD strategic partnerships, GROW networks and SHARE valuable experiences. It has since grown to become a highly anticipated annual forum for entrepreneurs, professionals, and youth to leverage the community's diverse social, intellectual, and economic strengths.
Join your peers virtually for 2 days - jam-packed with some hot topics, best practices, latest trends, practical solutions, strategy and networking. Be part of IgniteDigital Conference 2021 and discover how to thrive and succeed in the rapidly evolving post-pandemic world and see why people keep coming year after year to this must-attend event. 
The Theme
The COVID-19 pandemic has drastically altered the way we work, live and engage with one another. It has also forced us to shift our thinking and reimagine the way we do things. This year our theme is "Fast Forward. Reimagining the Future: Emerging Stronger", which is befitting to address the unchartered waters we all found ourselves since the beginning of the COVID-19 pandemic. At this year's conference, we will discuss the post-COVID world, ways to prepare for the new normal and understand what lies ahead from the future of work to ways we can live our lives and thrive going fast forward.
The Content
This year's IgniteDigital Conference tracks are designed to help gain clarity and vision for our future. All our tracks will support attendees to deepen their knowledge and provide them with tools to navigate the post pandemic world. You will walk away with practical and meaningful information that will help you make better business, professional and personal decisions. We have 3 tracks for you to choose from:
Economic Recovery – As our economy continues to adjust to the unprecedented contraction in global economic activity suffered in early 2020 due to the pandemic, we are well on our way to recovery. This year we have a dedicated track on Economic Recovery and a lineup of exciting speakers presenting topics such as The State of the Global Economy, Business Succession and Economic Recovery in the AKDN.
Change Drivers – One of the key conference goals is to shed light on the evolution of the workplace and the opportunity to embrace new tech for change. This track will have a lineup of some exciting sessions including the Future of Work, the Future of Healthcare, Climate Change, Changemaking Through Art and The Housing Crises.
Mixed Track – This year we have also included a track with a variety of sessions including Women's Entrepreneurship, Allyship, Building Resilience, and Bridging the Inequity Gaps and created by COVID-19 to name a few.
​The Speakers
We have brought together over 50 amazing speakers for this year's IgniteDigital conference and are pleased to introduce our confirmed Speakers on our landing page at ignitedigitalconference.ca. 
The Experience
You might be wondering, is this going to be yet another video conference? Not at all! This year's IgniteDigital Conference will be held on an entirely new interactive digital platform Vfairs, designed to educate, motivate and connect you from anywhere on your mobile, tablet, laptop or desktop. No downloads (or dress-code) required! This state-of-the-art conference platform will let you interact with attendees and sponsors, collect documents, revisit recorded sessions, get on the leader board by taking part in fun activities and more.  
Limited tickets are available and can be purchased directly at ignitedigitalconference.ca.