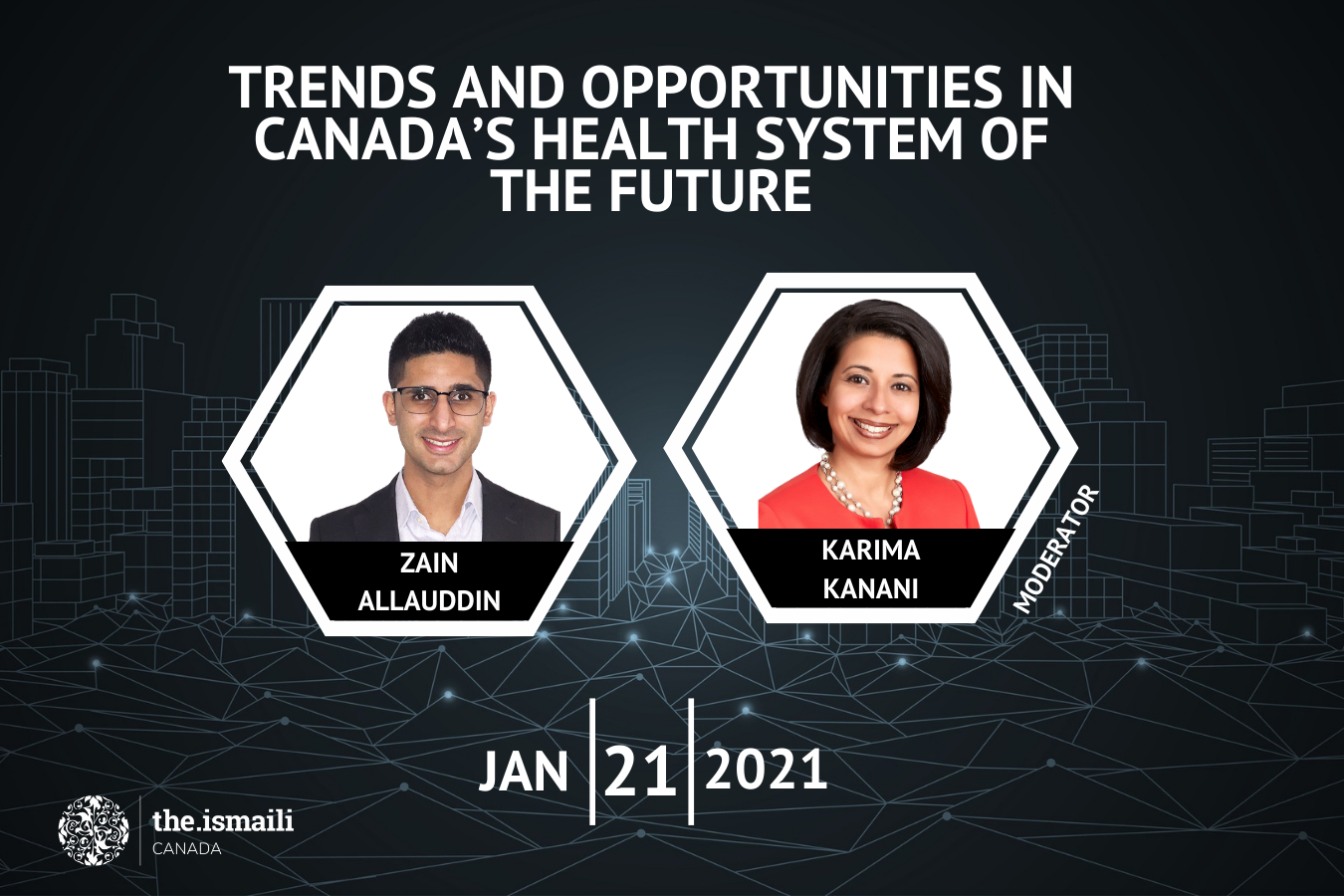 Open to Multi-faith
family members
Description
Join a webinar on the trends and potential opportunities within the Canadian health system. We will explore a number of key areas, including: the personalization of health, the role of data and connectivity, the importance of bringing new players into the health system, and more. Whether you are a frontline healthcare professional, or looking to create an impact in the industry, this event is aimed to invoke reflection on how the healthcare industry may evolve in the years to come. This webinar will be moderated by Karima Kanani (Partner, Miller Thomson LLP) and feature Zain Allauddin (Senior Consultant, Deloitte Canada).
Key Points:
The health system of the future will shift towards early interventions rather than focusing largely on treatment.
The health system will call on players beyond the traditional stakeholders that drive our system today.
Canadians will continue to become more informed and eager to participate in their own health in new ways – the health system will need to match this growing desire for engagement.
Connecting data and technology will be critical to driving a more seamless experience - not only for patients, but also for those looking to sustain their level of health and well-being.