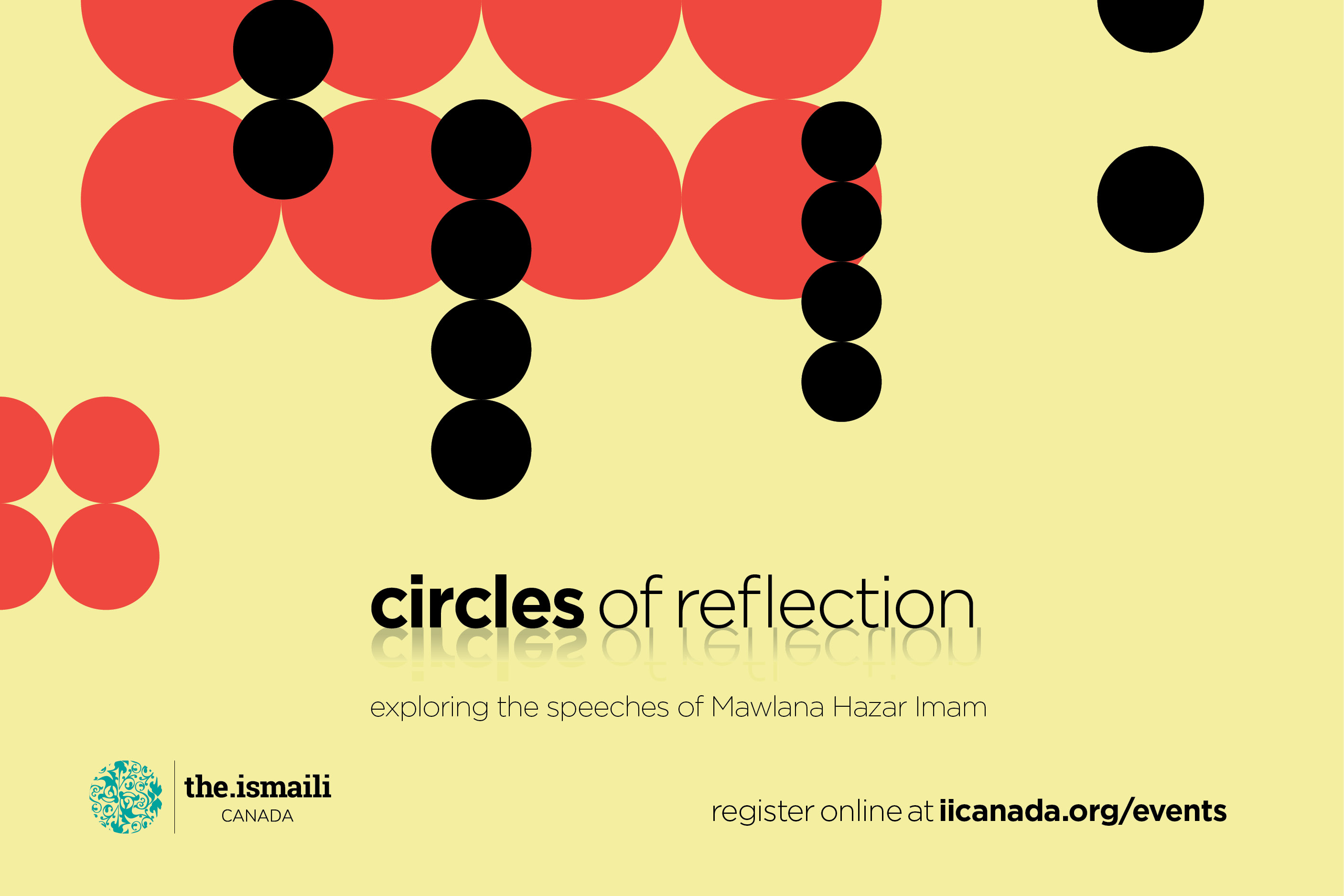 Open to Multi-faith
family members
Description
This Sunday, we conclude another round of Circles of Reflection, a program designed to examine speeches made by Mawlana Hazar Imam. Small groups will be formed in each session and guided by a facilitator. The purpose is to encourage participation and build on the diversity of thoughts and perspectives to lead to a richer understanding of the speech.
Registered participants will be expected to have read the speech, share their interpretations and learnings, encourage dialogue and express their viewpoints.
Join in on Sunday, June 13 at either 1pm PT | 2pm MT | 4pm ET or at 3pm PT | 4pm MT | 6pm ET for the final session, as we go in depth and analyze the speech made by Mawlana Hazar Imam at the "Address to both Houses of the Parliament of Canada in the House of Commons Chamber" in Ottawa, Canada (February 27, 2014).
Registration closes on Saturday, June 12 at 8:59pm PT | 9:59pm MT | 11:59 pm ET.