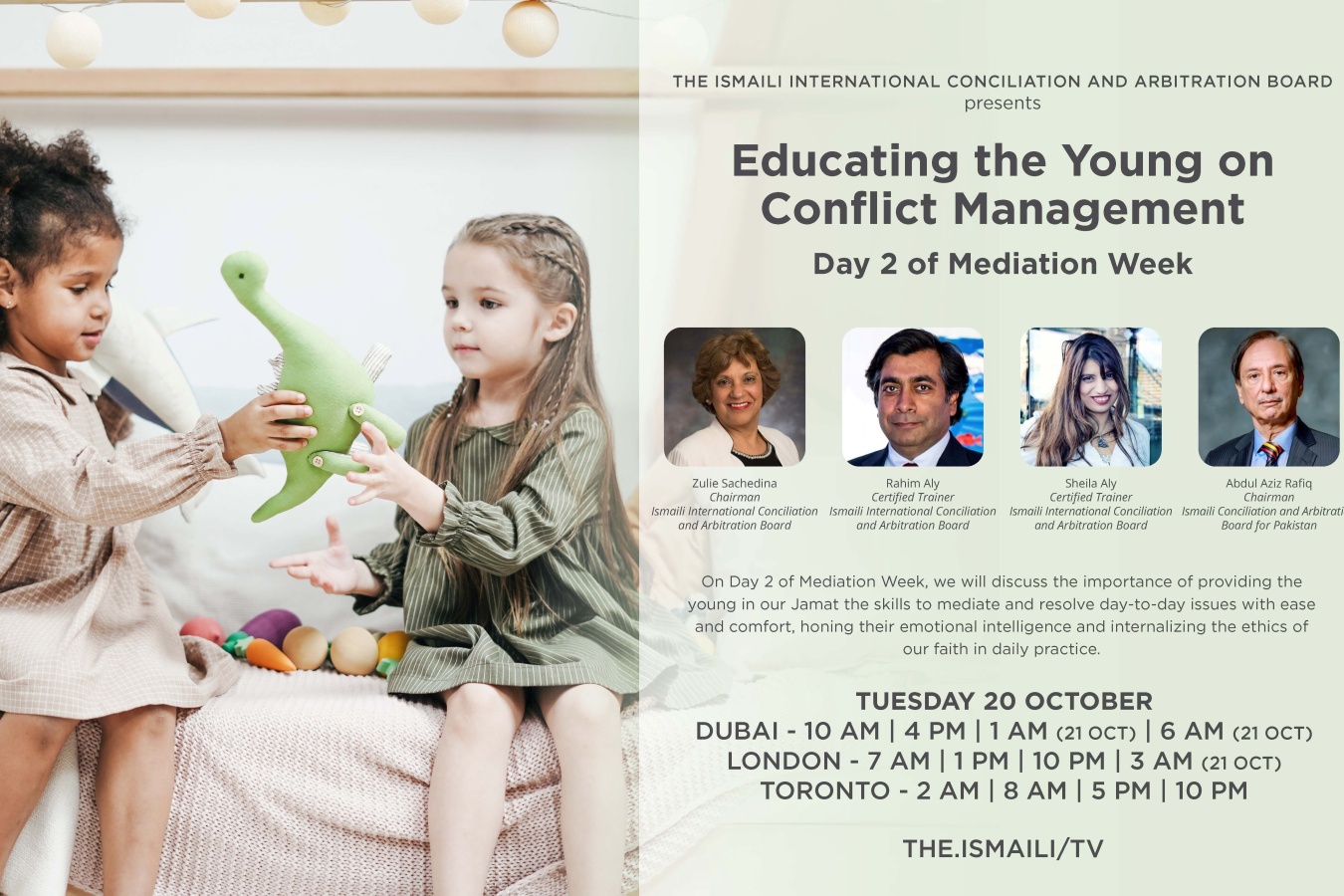 Description
The Ismaili International Conciliation and Arbitration Board presents "Educating the Young on Conflict Management."
On Day 2 of Mediation Week, we will discuss the importance of providing the young in our Jamat the skills to mediate and resolve day-to-day issues with ease and comfort, honing their emotional intelligence and internalizing the ethics of our faith in daily practice.
Join us on The Ismaili TV on Tuesday, October 20 at 2:00pm PT | 3:00pm MT | 5:00pm ET or at 7:00pm PT | 8:00pm MT | 10:00pm ET.