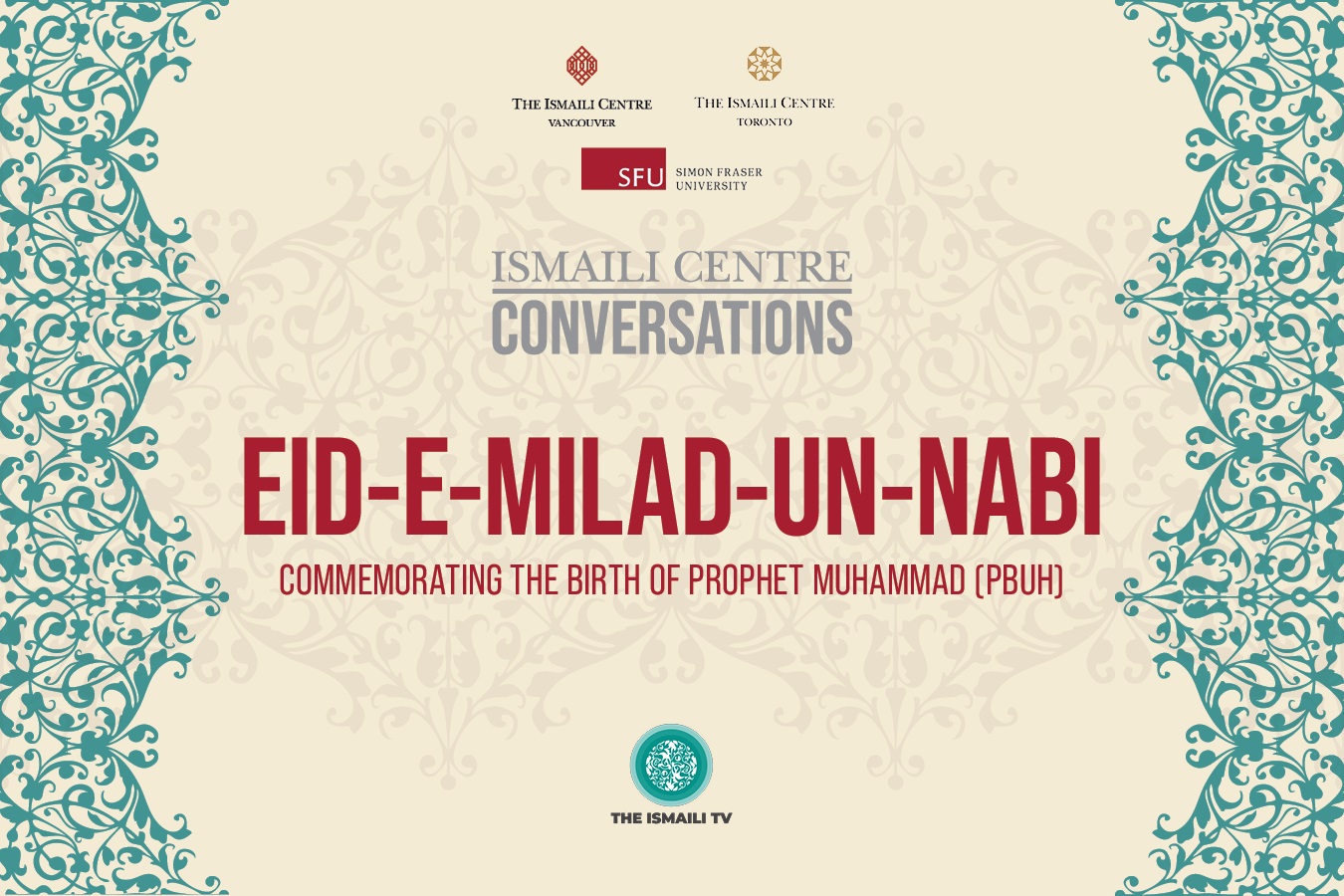 Description
Milad-un-Nabi, the birth anniversary of Prophet Muhammad (PBUH), is commemorated as a joyous occasion by almost two billion followers around the world. During his lifetime, the Holy Prophet established a paradigm of life for Muslims, embracing a harmony between spiritual and material, respect for the dignity of all human life, and an equitable social order. His model of leadership, rooted in honesty, integrity and trustworthiness, serves as an examplar to this day, for millions. And for Shia Imami Ismailis, the Prophet's life represents the beginning of a blessed lineage of spiritual leadership embodied in the continuing line of Ismaili Imams.
On Sunday October 17, we commemorate this historic occasion with inspiring remarks from special guests Dr. Aman Haji and Professor Adel Iskandar, as well as poetry and visuals to lift the spirit as we honour the Prophet's legacy.
This event is hosted by the Ismaili Centre Toronto and the Ismaili Centre Vancouver, in partnership with Simon Fraser University. 
-----
Dr. Aman Haji has a broad educational background which spans the fields of Islamic studies, medicine, health promotion and public health, acupuncture, law and bioethics. He currently practices as a Family Physician and Addiction Medicine Physician in the Lower Mainland of British Columbia. Dr. Haji is a Clinical Instructor at the University of British Columbia and a member of the Steering Committee of the Peace and Reconciliation Centre at the University of the Fraser Valley.
Professor Adel Iskandar is the Director of the Centre for Comparative Muslim Studies at Simon Fraser University and an Associate Professor of Global Communication. His work deals with media, identity and topics on politics. Professor Iskandar is the author, co-author, and editor of several works including Egypt In Flux: Essays on an Unfinished Revolution; Al-Jazeera: The Story of the Network that is Rattling Governments and Redefining Modern Journalism; Edward Said: A Legacy of Emancipation and Representation; Mediating the Arab Uprisings; and Media Evolution on the Eve of the Arab Spring. He is a co-editor of the popular e-zine Jadaliyya and associate producer and host of the podcast platform Statushour.com.