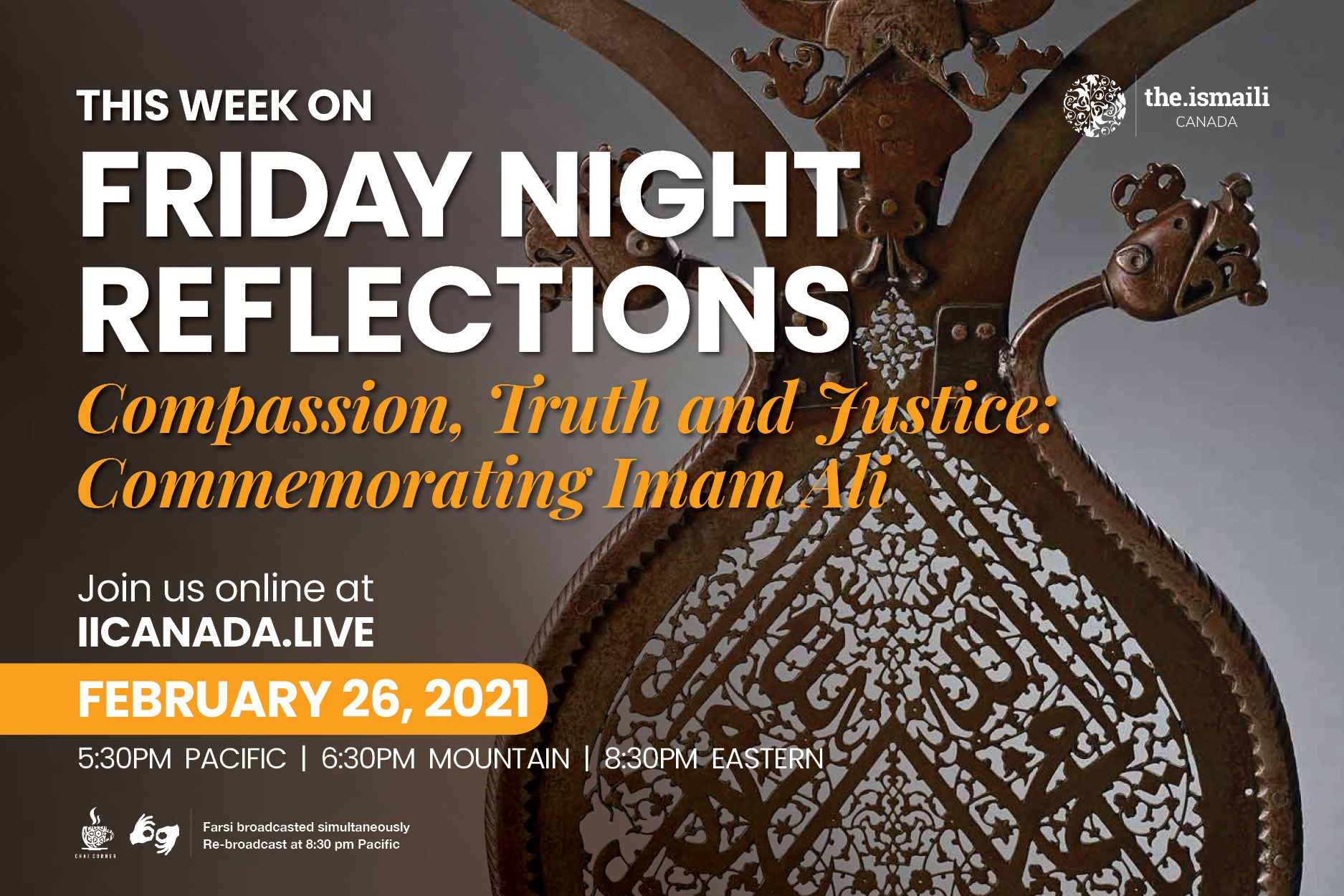 Open to Multi-faith
family members
Description
On the occasion of Yawm-e Ali, we renew our commitment to the principles that Hazrat Ali exemplified, including compassion, generosity, tolerance, forgiveness, and service to others. As Caliph and as Imam, Hazrat Ali exemplified a notion of justice that became a model of Muslim leadership, centred on the ethics of Islam. In Hazrat Ali's worldview, a person's ability to act justly was intimately connected to their relationship to God and orientation towards the divine spirit. The role of the intellect, so critical in the Shia tradition, was to be seen a facet of faith through which one may perceive God.
This week on Friday Night Reflections, host Reena Jessa sits down with Dr. Hussein Rashid, a professor at Columbia University, to reflect on the life and example of Hazrat Ali, through stories of courage and conviction.
With new musical expressions, as always, to refresh and renew!
  • Join us and watch together as #OneJamat on iiCanada.live in English or in Farsi
  • A second broadcast will be shown at 8:30 pm Pacific | 9:30 pm Mountain
  • A gallery entitled 'Sayings of Imam Ali' will be shown 15-minutes prior to the broadcast