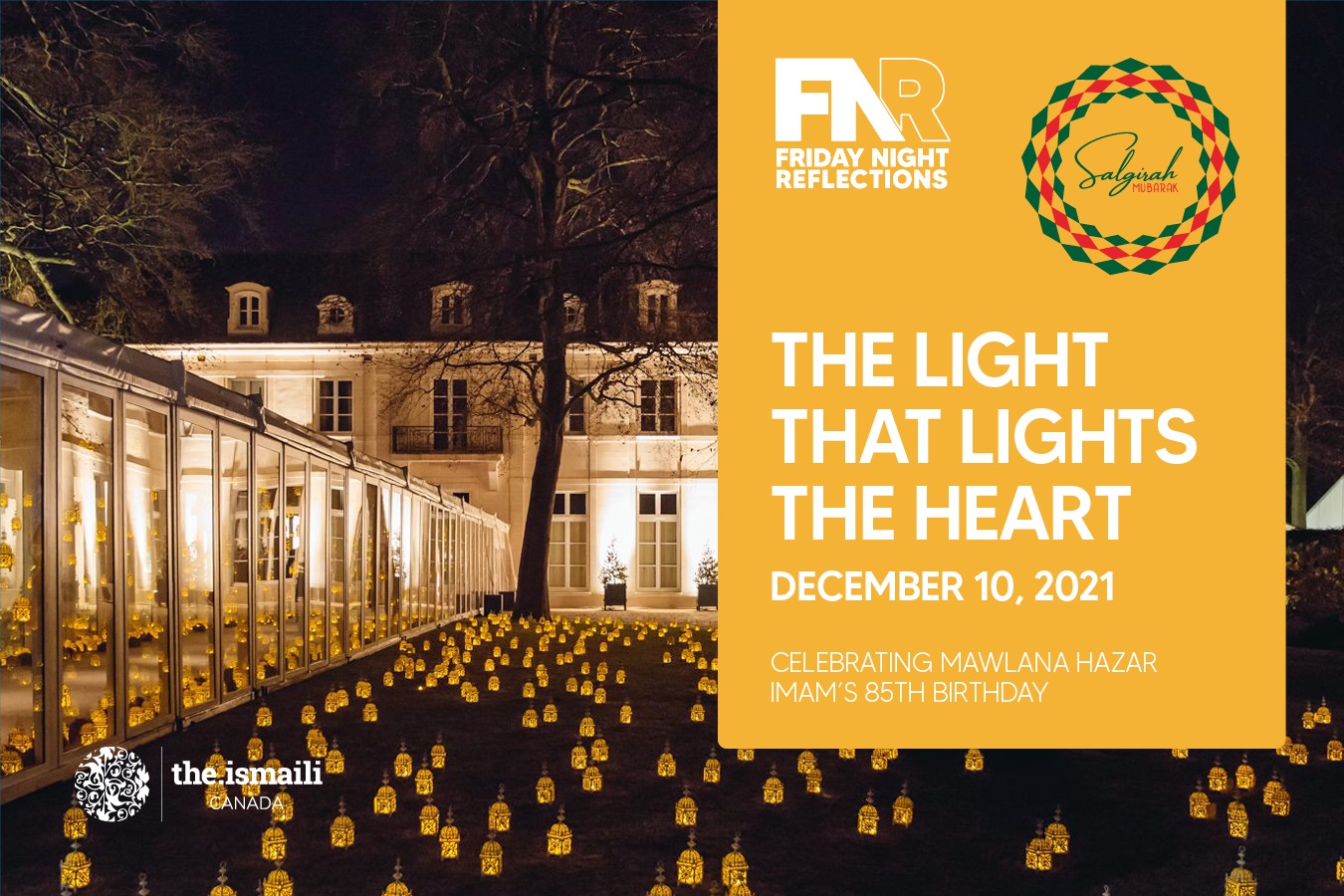 Open to Multi-faith
family members
Description
Birthdays are a time to celebrate those we love. Join us on Salgirah weekend for a series of events to express our affection and gratitude to Mawlana Hazar Imam on his 85th birthday, and share the occasion of Salgirah together as one global Jamat.
On Friday evening, we will come together to reflect on the Imamat of Mawlana Hazar Imam, commemorating this special ocassion and expressing Shukrana on 85 years of the light that lights the heart.
Watch together live at iicanada.live or enjoy the program anytime following the live stream at iicanada.org/fnr.