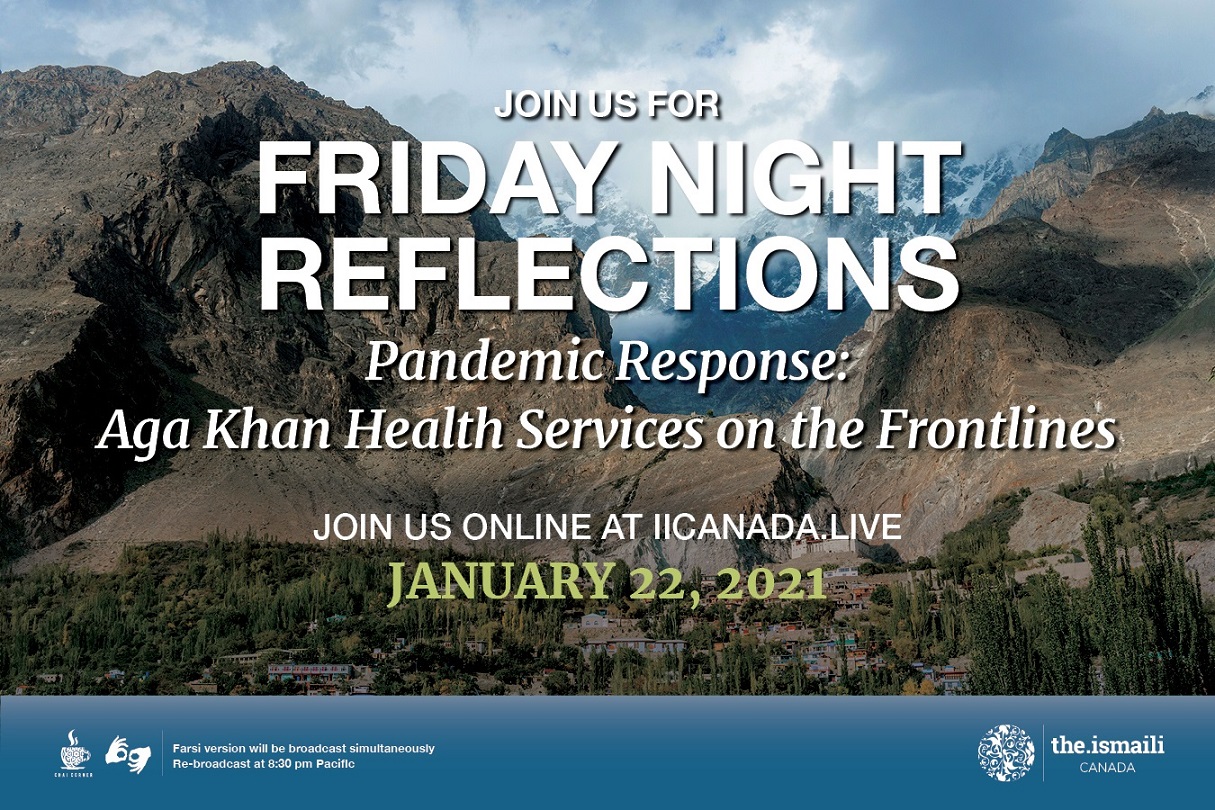 Open to Multi-faith
family members
Description
This evening, we take a deeper look at the response of Aga Khan Health Services (AKHS) to the COVID-19 pandemic, which has taken a significant economic and social toll on communities across the globe.
President Ameerally Kassim-Lakha will share the second instalment of 'From the Heart', exploring the soft skills needed to succeed in today's world.
Host Safiqa Kara then sits down with Dr. Gijs Walraven, AKDN Director of Health, to discuss the unique challenges faced in supporting the global Jamat and the populations served by AKHS.
We will also hear from some of our Canadian healthcare professionals who have served globally, giving of their time and knowledge.
With new musical expressions, as always, to uplift and inspire!
  • Join us and watch the broadcast on iiCanada.live in English or in Farsi
  • A second broadcast will be shown at 8:30 pm Pacific | 9:30 pm Mountain
  • A gallery of our Healthcare Heroes will be shown 30 minutes before the broadcast