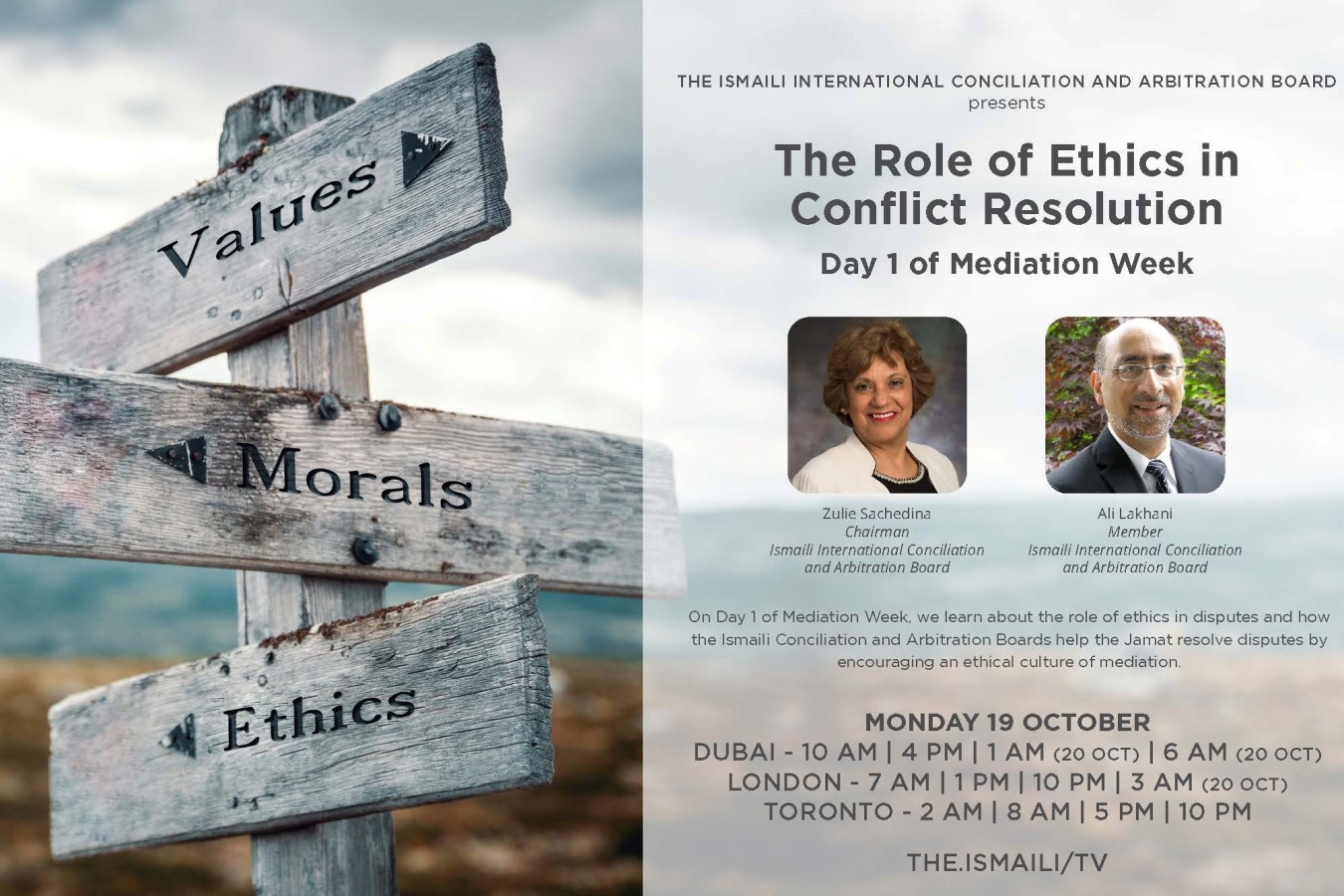 Description
The Ismaili International Conciliation and Arbitration Board presents "The Role of Ethics in Conflict Resolution".
On Day 1 of Mediation Week, we learn about the role of ethics in disputes and how the Ismaili Conciliation and Arbitration Boards help the Jamat resolve disputes by encouraging an ethical culture of mediation.
Join us on The Ismaili TV on Monday, October 19 at 2:00pm PT | 3:00pm MT | 5:00pm ET or at 7:00pm PT | 8:00pm MT | 10:00pm ET.