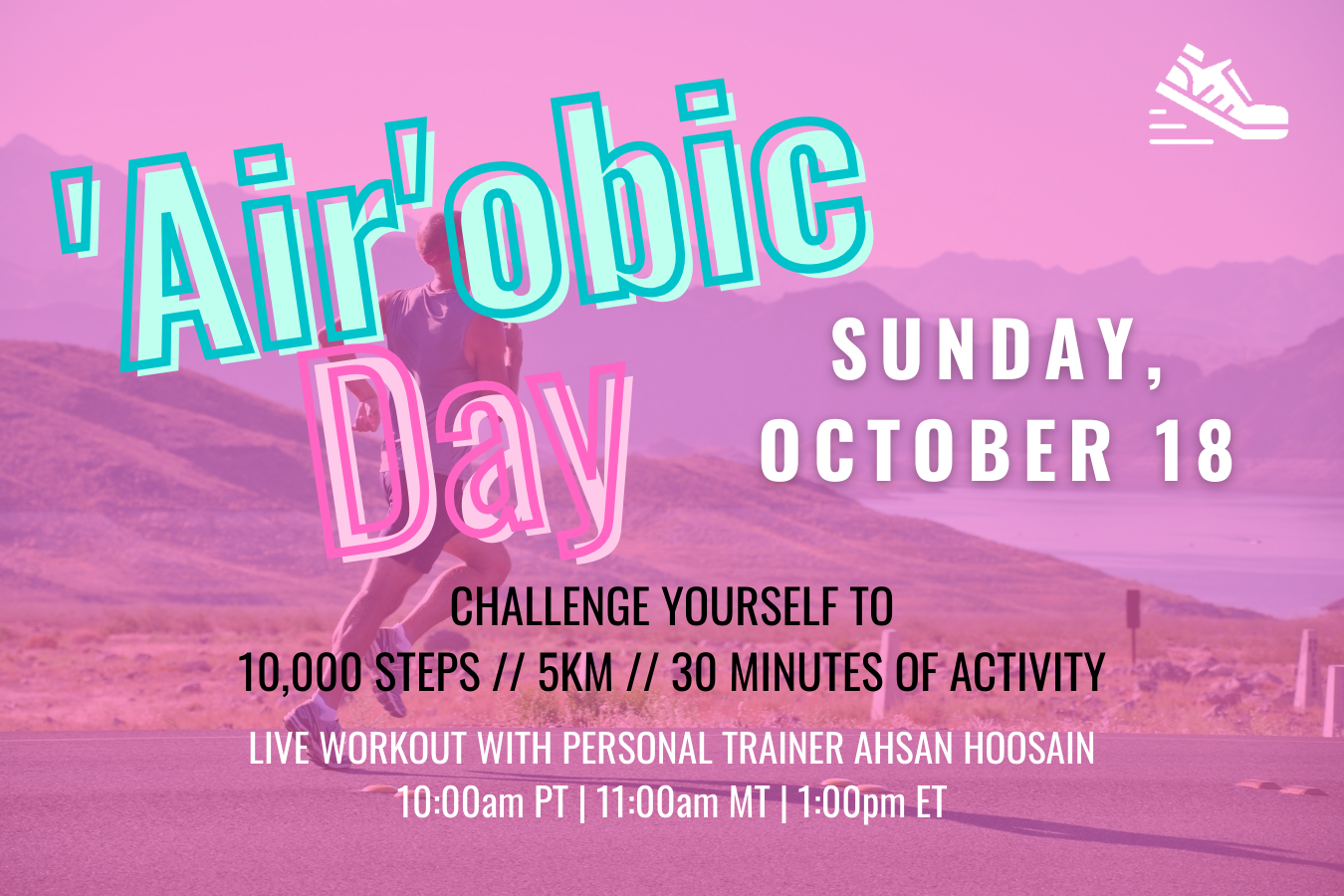 Description
As a culmination to the 'Air'obic Walk and the Couch to 5K programs, we will be hosting 'Air'obic Day. The entire Jamat is cordially invited to join our program participants for this event.
'Air'obic Day will be held on Sunday, October 18 and aims to encourage you to challenge yourself by taking part in a physical activity of your choice. Participate in any of the following ways:
Walk for a total of 10,000 steps
Walk, jog, or run 5 kms
Engage in 30 minutes of any aerobic activity
To add a competitive twist, all six Canadian regions will compete to take the top spot in most activities logged. Will your region take first prize? Log your activity by tracking it on Strava app (iOS, Android), or by submitting this form.
At 10:00am PT | 11:00am MT | 1:00pm ET, personal trainer Ahsan Hoosain will kick it off with a 30-minute virtual workout live streamed on this event page.
Members can continue to encourage and support each other in this journey. The 'Air'obic Strava Group will continue past 'Air'obic Day.  Join the Strava 'Air'obic Group