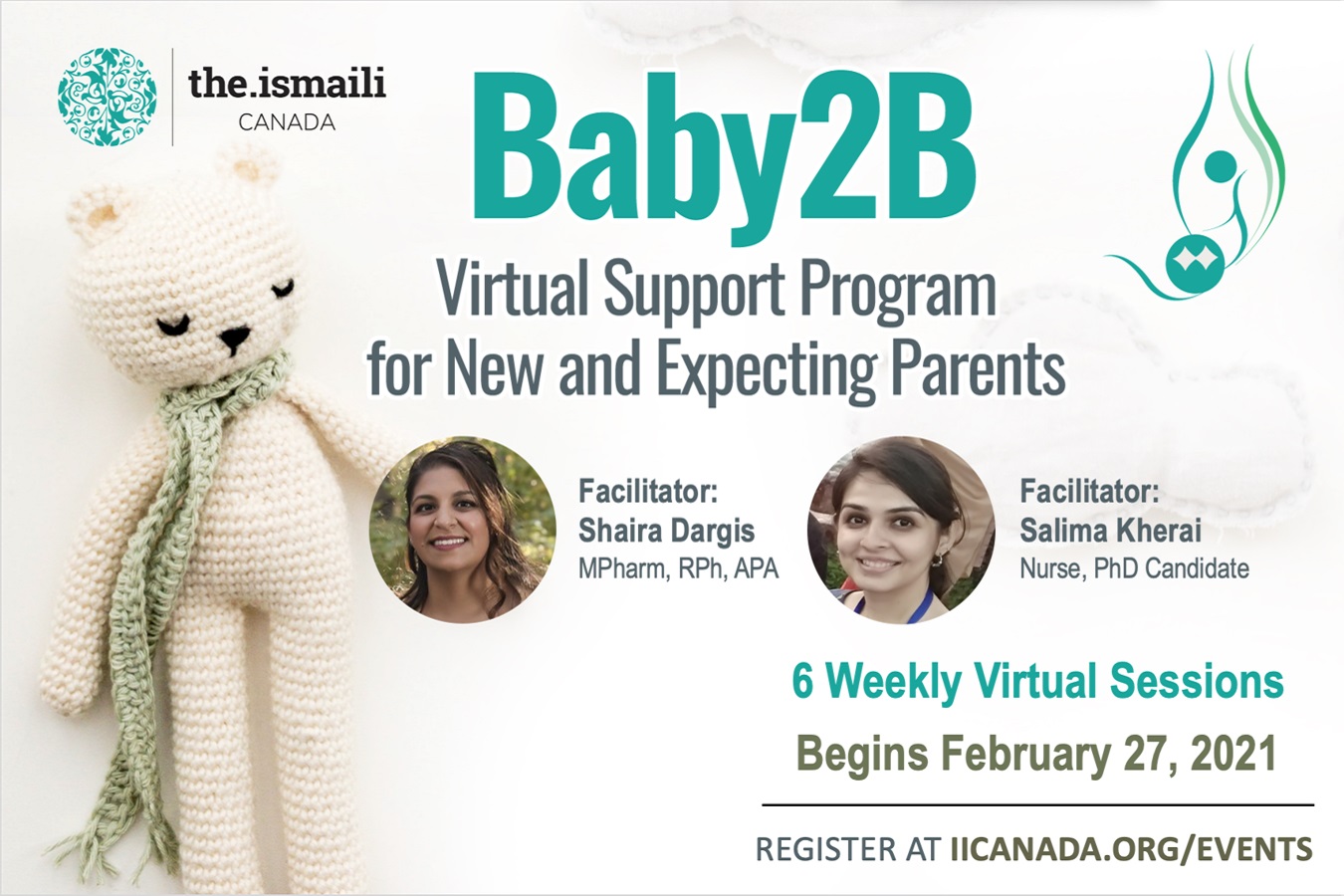 Description
Pregnancy is a time of incredible physical and emotional change. The Baby2B program aims to support expecting parents and families throughout this process, improve their well-being, and build a social support network within the community. Sessions will cover topics aimed at empowering mothers to develop relationships, and support optimal health for them and their babies to be. The program will not only focus on mindfulness approaches, but is a faith-based opportunity to create long lasting support networks. These objectives aim to promote a healthy pregnancy, and ensure well-being in the postpartum period. Expectant parents are strongly encouraged to attend sessions with a support person (partner, friend, sibling, or any family member).
Baby2B Program Schedule:
Session 1 - February 27: Introduction to the Program
Session 2 - March 6: Relationship with the Baby
Session 3 - March 13: Mother's Well-Being
Session 4 - March 20: Support Systems
Session 5 - March 27: Expectations of Parenthood and Coping
Session 6 - April 3: Debriefing and Celebration
Join facilitator Shaira Dargis and Salima Kherai, and tune in via Zoom. Sessions will be held at 1pm PT, and will be 1.5 hours in length.
Maximum capacity has been reaached. Please reach out to the organizer if you would like to be placed on the waitlist or contacted for future sessions.
---
Shaira Dargis worked as a clinical pharmacist prior to her maternity leave within the inner city in Edmonton. She worked with patients in addiction recovery programs and in a harm reduction program. Shaira is excited to facilitate the Baby2B program and share her resources and experiences as a mother and a healthcare professional.
Salima Kherai has a degree in nursing as well as epidemiology and biostatistics from the Aga Khan University in Karachi. She has worked as a research coordinator and has also studied child health. Currently, she is pursuing a doctoral program at the School of Population and Public Health at the University of British Columbia. Her research focuses on understanding factors that promote the development of children in the early, middle, and adolescent years. Her research interest is in child development, using the 'whole child' approach and promoting child well-being in underprivileged settings.