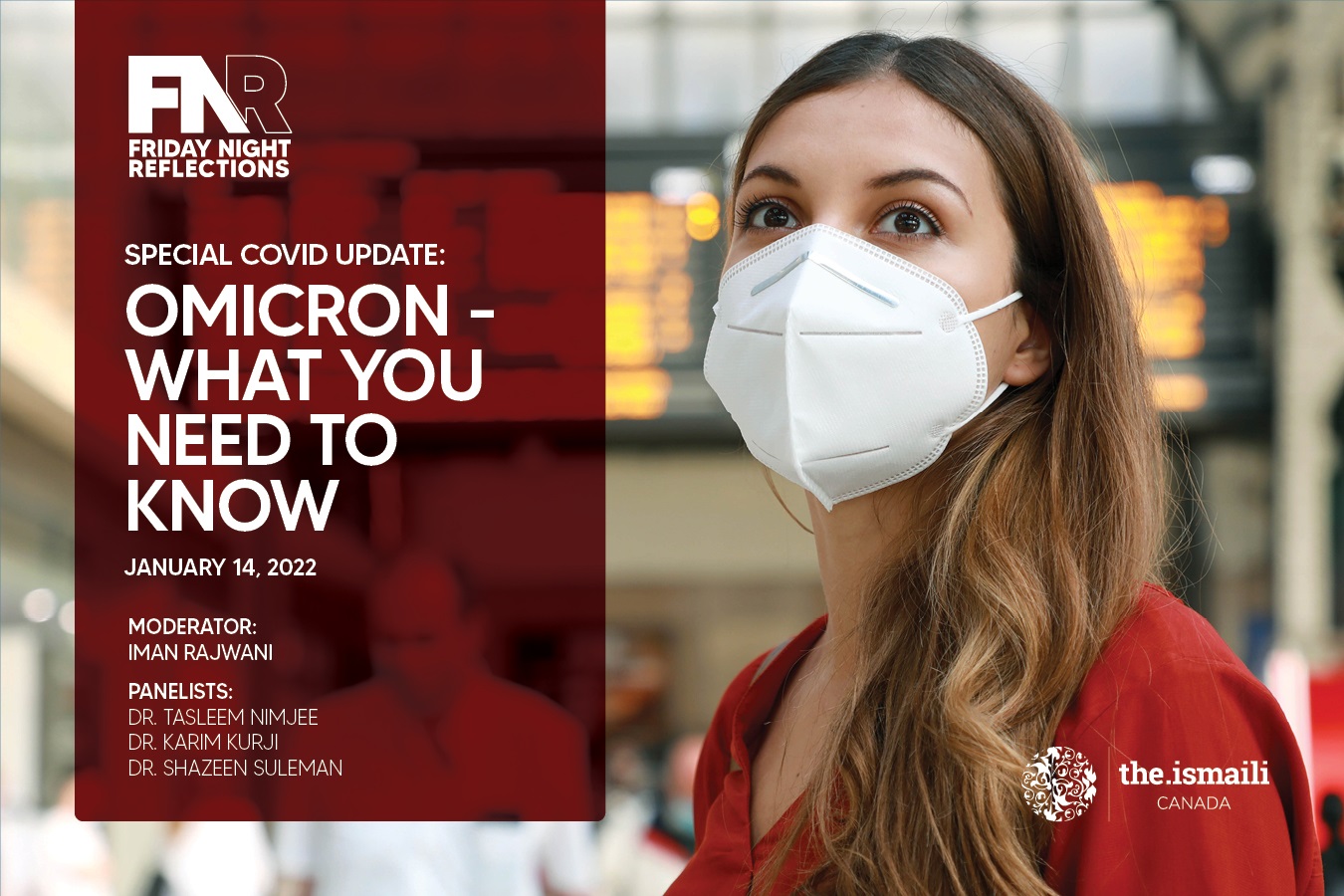 Open to Multi-faith
family members
Description
Twenty-two months in,  COVID-19 continues to play a central role in our lives. With evolving variants, restrictions and recommendations, understanding the right thing to do, can be confusing and overwhelming.
On a special COVID edition of FNR, moderator Iman Rajwani sits down with trusted experts Dr. Tasleem Nimjee (Humber River Hospital), Dr. Karim Kurji (past York Region Medical Officer of Health) and Dr. Shazeen Suleman (Unity Health Toronto) - to help answer your questions and offer guidance on how we can best manage the COVID-related complexities of this fifth wave.
Join us this evening at iicanada.live or watch the program anytime following the live stream at iicanada.org/fnr.