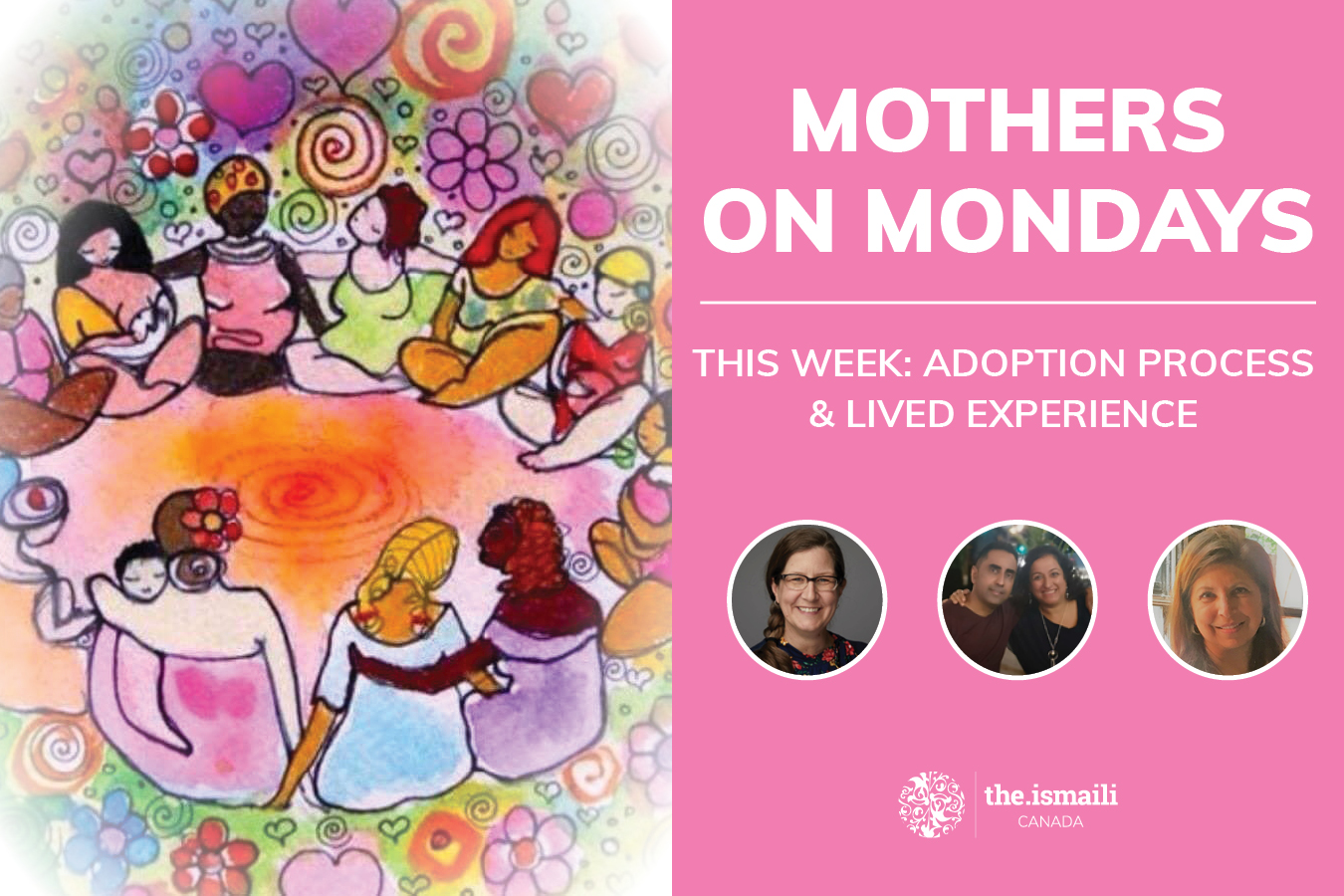 Open to Multi-faith
family members
Description
If you are thinking about adopting a child, this session will provide you with information on the adoption process in Canada as well as internationally. Join Delia Ramsbottom, Executive Director of Sunrise Adoption Agency, who will focus on countries that offer opportunities for adoptions as well as challenges that Muslims may face during the adoption process. After her presentation, adoptive parents Hanif and Farzana Damji as well as Farzana Logan, will share their insights via lived experiences. The session will conclude with an interactive Question/Answer period.
Sessions in this series will take place via Zoom, and registration is required. The Zoom link will be sent via a confirmation email. If you do not receive a confirmation email once you have registered, please email: bcwomen@iicanada.net.
The next session in this series is entitled "No Regrets Parenting", and will take place on Monday, June 28.
----
Delia Jane Ramsbotham holds a Bachelor of Arts in Political Science (1996) and a Bachelor of Law (2001), both from the University of British Columbia,  and was called to the Bar in British Columbia in 2003 after clerking with the British Columbia Court of Appeal and articling at a national law firm. In 2013, Delia assumed the role of Managing Director of Sunrise Family Services Society, a licensed adoption agency in BC. She supervises local and intercountry adoptions as well as administrative and management functions. She has assisted with adoptions from many countries including Haiti, China, Taiwan, Vietnam, Korea, the Philippines, Morocco, Pakistan, India, and the USA.
Hanif and Farzana Damji are parents to two wonderful children, Zayaan (16 years old) and Zaria (10 years old).  While they had always hoped to adopt a child someday, it was Farzana's mother who encouraged them to adopt a little girl from India. Hanif is an optician and Farzana is an elementary school teacher. They feel blessed to have adopted Zaria, who loves to dance, sing, and draw.
Farzana Logan started her adoption journey after many failed attempts at fertility treatments. Her quest to bring Misha into their lives was a labour of love, and has continued to bring joy as well as many learnings.  Now, fifteen years later, as Farzana views their family story from a rearview mirror, she realizes how it was destiny that brought them together. To her, there is no such thing as coincidence. They were meant to be together. Farzana is a change and communications consultant working in Vancouver.