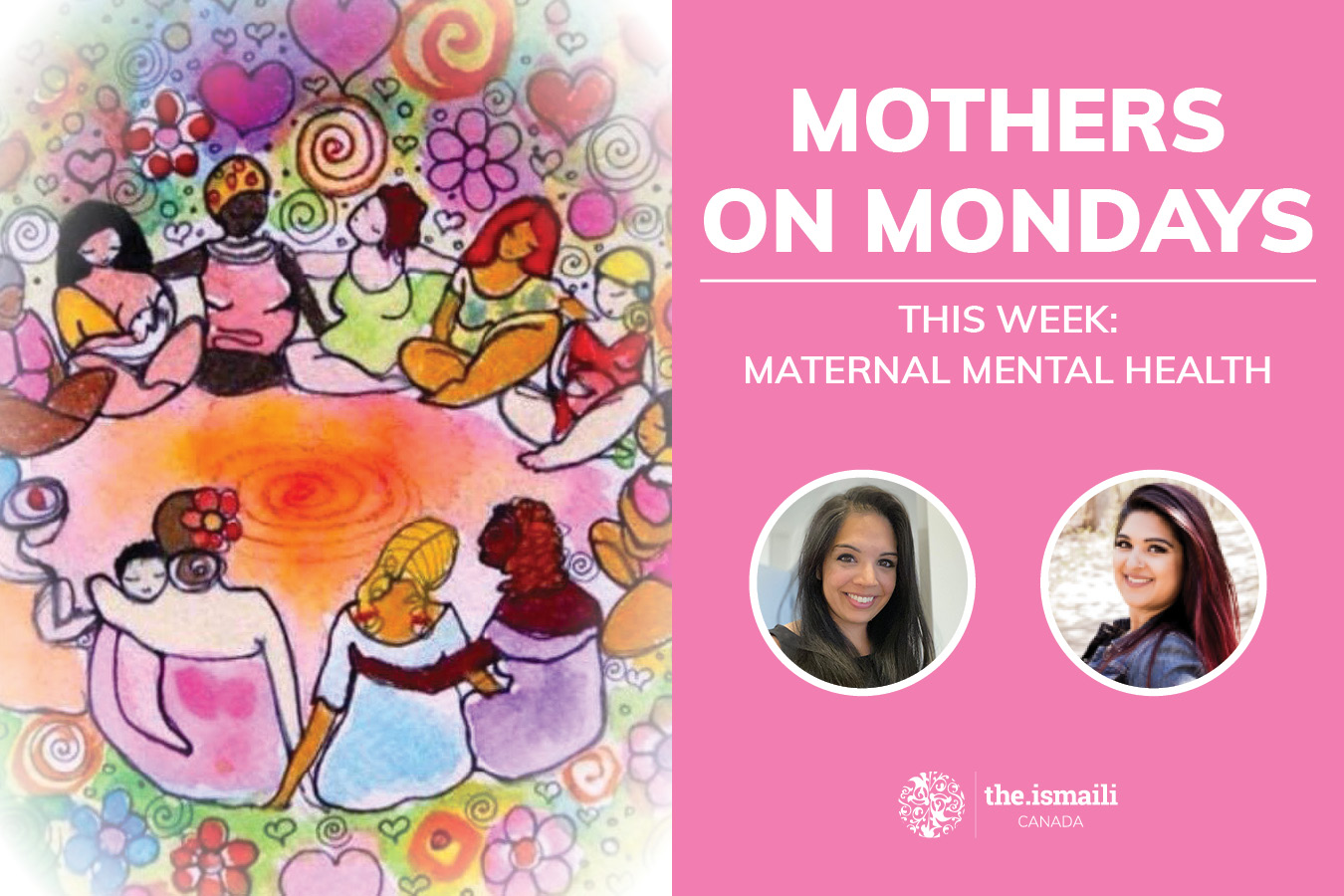 Open to Multi-faith
family members
Description
Postpartum Depression (PPD) is different from 'baby blues', and it can cause prolonged and severe mood swings, exhaustion, anxiety, and a sense of hopelessness. In this session, facilitators Jena Tharani and Zakhiyya Baidani will discuss the signs of post-partum anxiety and post-partum depression. They will share resources for support as well as self-care tools to help manage the stress and anxiety. The formal presentation will be followed by an interactive question/answer period.
Sessions will take place via Zoom, and registration is required. The Zoom link will be sent via a confirmation email. If you do not receive a confirmation email once you have registered, please email: bcwomen@iicanada.net
Future Sessions:
Session 7: Relationship with your Partner
Session 8: Early Brain Development
Session 9: The 4th Trimester
Session 10: Adoption
Session 11: Attachment Theory
Session 12: In Vitro Fertilization
Session 13: Miscarriages
Session 14: No Regrets Parenting
------
Jena Tharani, MA, RCC, is a Registered Clinical Counsellor and a certified Gottman Bringing Baby Home Educator. She is the host of the upcoming Get Happy Show, where she helps moms cultivate greater self-love and joy amidst the stress and overwhelming feelings that often accompany motherhood. She works as a Relationship Counsellor in her private practice in Burnaby, BC, where she provides a safe space for couples and individuals to relate to both self and partner in new ways that allow them to connect, communicate, and ultimately create a more satisfying relationship. She has over a decade of experience counselling, coaching, and teaching.
Zakhiyya Baidani is a social worker and a mother. She found her niche in primary care social work after completing her Master's degree in 2014 and after following her career in forensics. She is also a motivational speaker who speaks on topics such as post-partum body positivity, and finding oneself amidst motherhood.