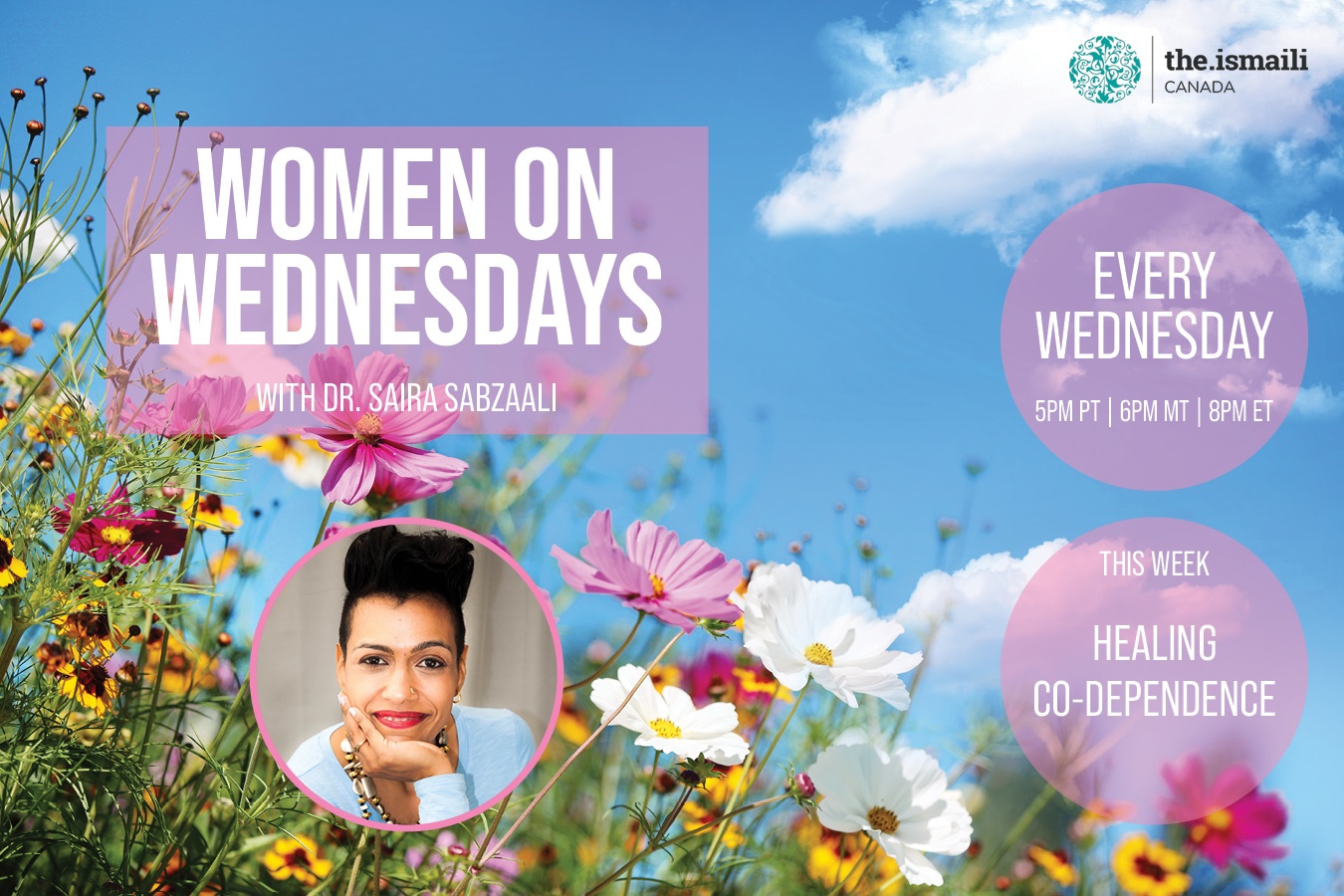 Open to Multi-faith
family members
Description
Feeling stressed or overwhelmed? Clinical counsellor, Dr. Saira Sabzaali, is offering a series of interactive workshops to support women in the community. Sessions will take place on a weekly basis as follows:
Session 52 - June 16: Healing Co-Dependence
Session 53 - June 23: Exploring the Inner World
Session 54 - June 30: Being an Empath
Session 55 - July 7: Endings and Closure
Each workshop will be a live, interactive session offered via Zoom. They will be 1.5 hours in length, and will commence at 5pm PT | 6pm MT | 8pm ET.
Women of all ages, including multi-faith family members, are warmly invited to participate. In order to ensure confidentiality, sessions will not be recorded. All participants will need to attend the live sessions with their cameras on.
Registration must be completed each week. Registration for "Healing Co-Dependence" will open on Thursday, June 10 at 8am PT | 9am MT | 11am ET and will close one hour before the session begins. The Zoom link will be sent automatically via email as soon as you have registered. If you encounter any problems, please email bcwomen@iicanada.net
Download the resources for this week's session below:
----
Alwaeza Dr. Saira Sabzaali works with adults from diverse cultural backgrounds who are looking for a new approach to mental health and want to incorporate their cultural values and spiritual beliefs into therapy. She specializes in depression, anxiety, and family harmony. Dr. Saira has delivered two TEDx talks and teaches in the Counselling Therapist Program at Stenberg College. She has served in various institutional capacities over the past 20 years, including leadership roles on the Education Board, Social Welfare Board, ITREB, Youth and Sports Board, and the Women's Portfolio. She has also served for two terms as the National Member for Mental Health on the Aga Khan Health Board. Dr. Saira lives in Vancouver with her husband and two kids.