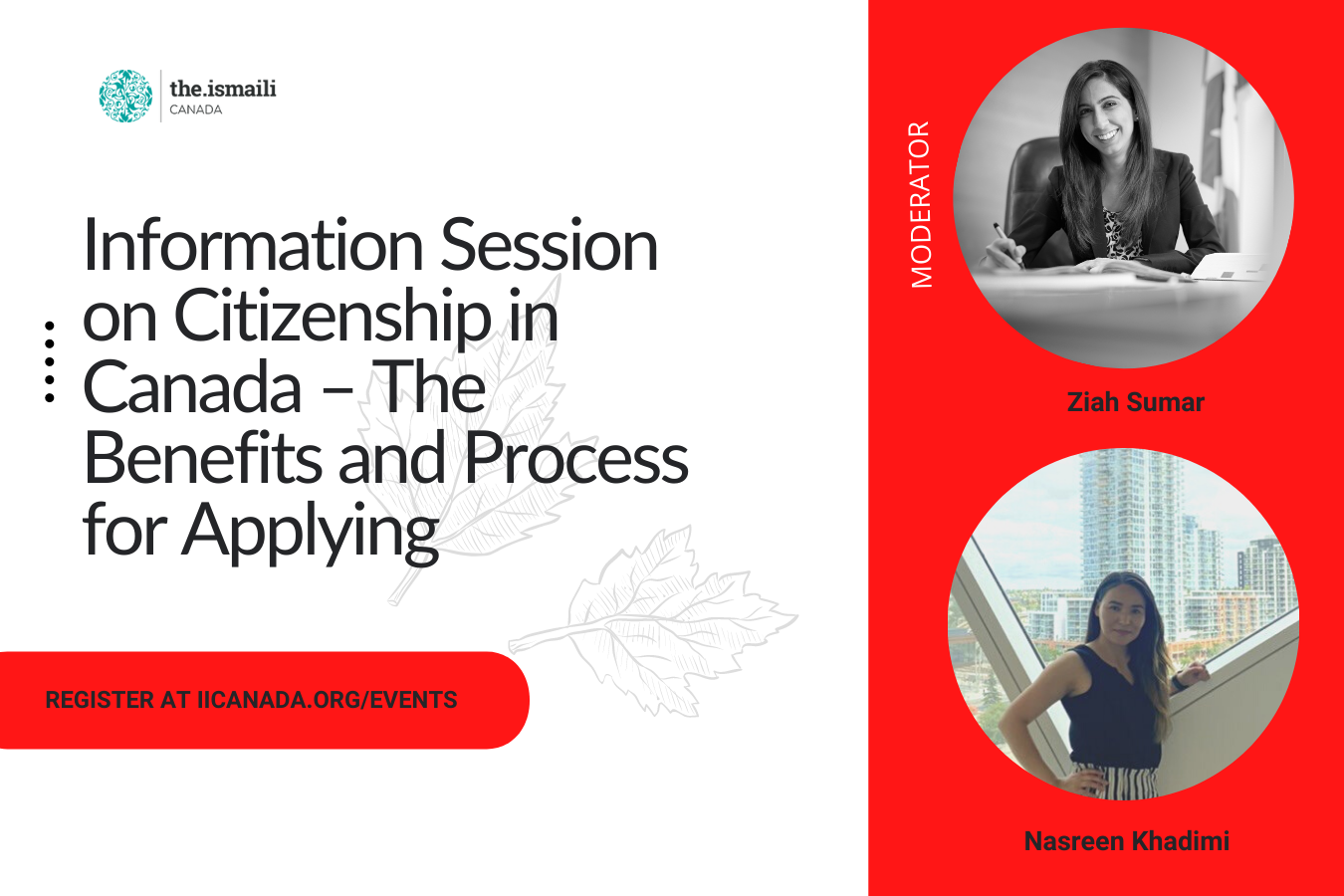 Open to Multi-faith
family members
Description
Join us to learn more about the benefits, requirements, and the process of applying for citizenship in Canada. Jamati members who are permanent residents and have not yet applied for Canadian citizenship are especially encouraged to participate. There will be a live question and answer period at the end of the session.
The event will be held on Wednesday, December 8 at 5pm PT│6pm MT | 8pm ET.
------
Nasreen Khadimi is a Human Resources and Business Management professional, who leverages her diverse experience to achieve strong results and is committed to creating a collaborative work environment. She is passionate about cultural sensitivity, diversity and brings a global perspective to her work. 
Nasreen currently serves as a Mental Health Liaison for the Settlement portfolio and many different boards and portfolios to support the wellbeing of newcomers. She immigrated to Canada over 10 years ago and understands the challenges and values of a newcomer's journey to citizenship.  
Ziah Sumar's law practice encompasses all areas of economic immigration, including and permanent residence applications as well as citizenship. She conducts information sessions on immigration programs and has been invited to present across Canada and in the United States. Ziah is an active member of Canada's legal and immigration communities. 
She stands as the Citizenship and Immigration Lead and Subject Matter Expert for the Settlement Portfolio of the Ismaili Council for Ontario and the National Settlement Portfolio of the Ismaili Council for Canada. Ziah has volunteered for the Organization for Refugee, Asylum & Migration in San Francisco and acted as the lead board member with the Regional Disaster Management Team for Focus Canada.