TUESDAY, MAY 12, 2020 – 5:00 pm PT / 6:00 pm MT / 8:00 pm ET
In this new economy and digital world, change is inevitable. Now more than ever, leaders and professionals require a different set of strategies and skills to cope and manage - which is why building your resilience is important so it becomes your reflex in these changing times.
In this keynote you will learn simple skills to avoid thinking traps, enhance problem solving skills to manage emotional and behavioural consequences more effectively and learn how to reprogram and reinvent ourselves in order to bounce back from difficult situations.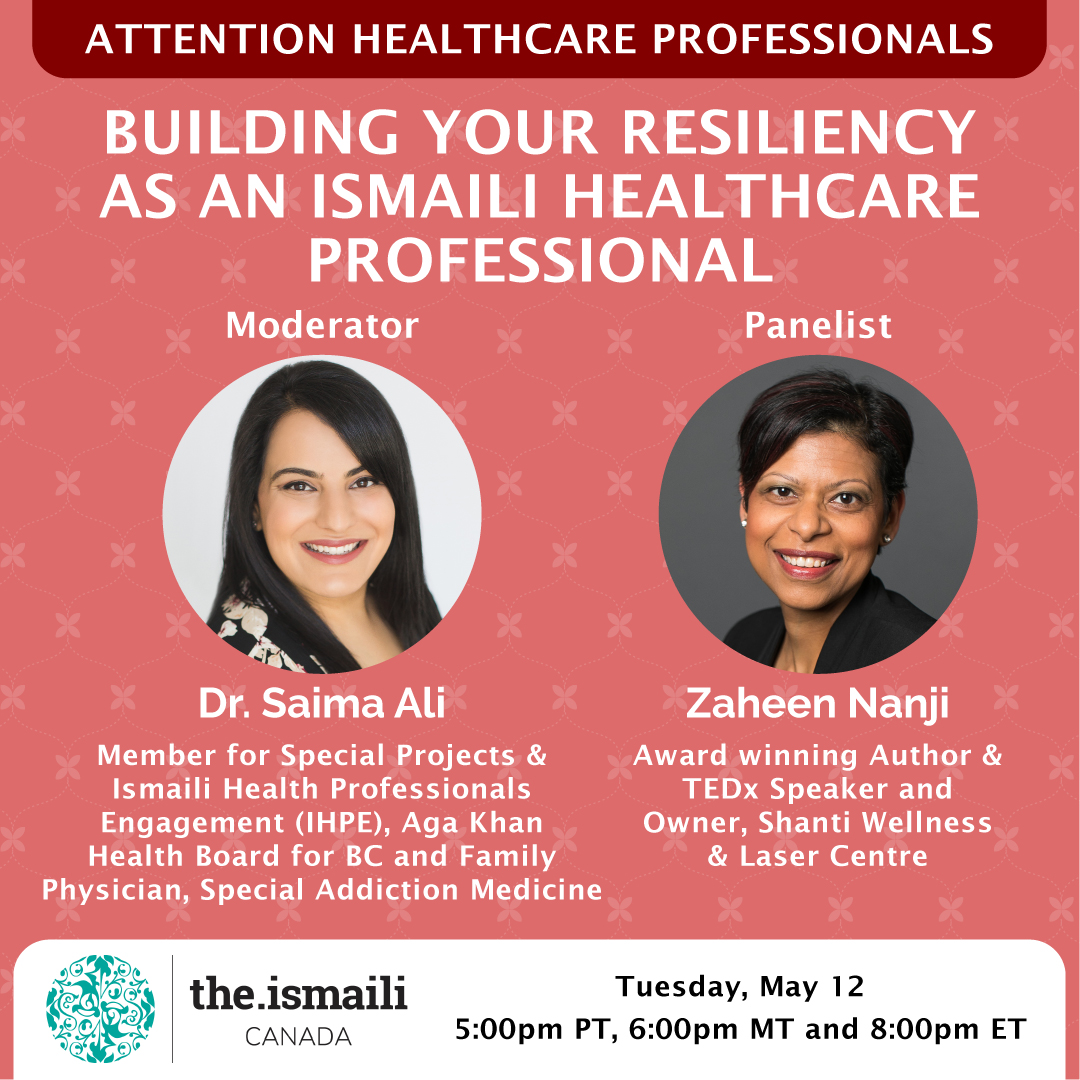 Nursing Education and Entry to Practice During the Pandemic
TUESDAY, MAY 17, 2020 – 12:00 pm PT / 1:00 pm MT / 3:00 pm ET
The Ismaili Nurses Alliance will be hosting a webinar for nursing students and new graduates. This webinar will address the concerns of nursing students across Canada in different levels of education with respect to licensing tests, placement requirements and employment prospects during turbulent times. Our guest speaker will help shed light and provide guidance in this ever changing climate, and discuss how COVID - 19 has reshaped the nursing landscape.