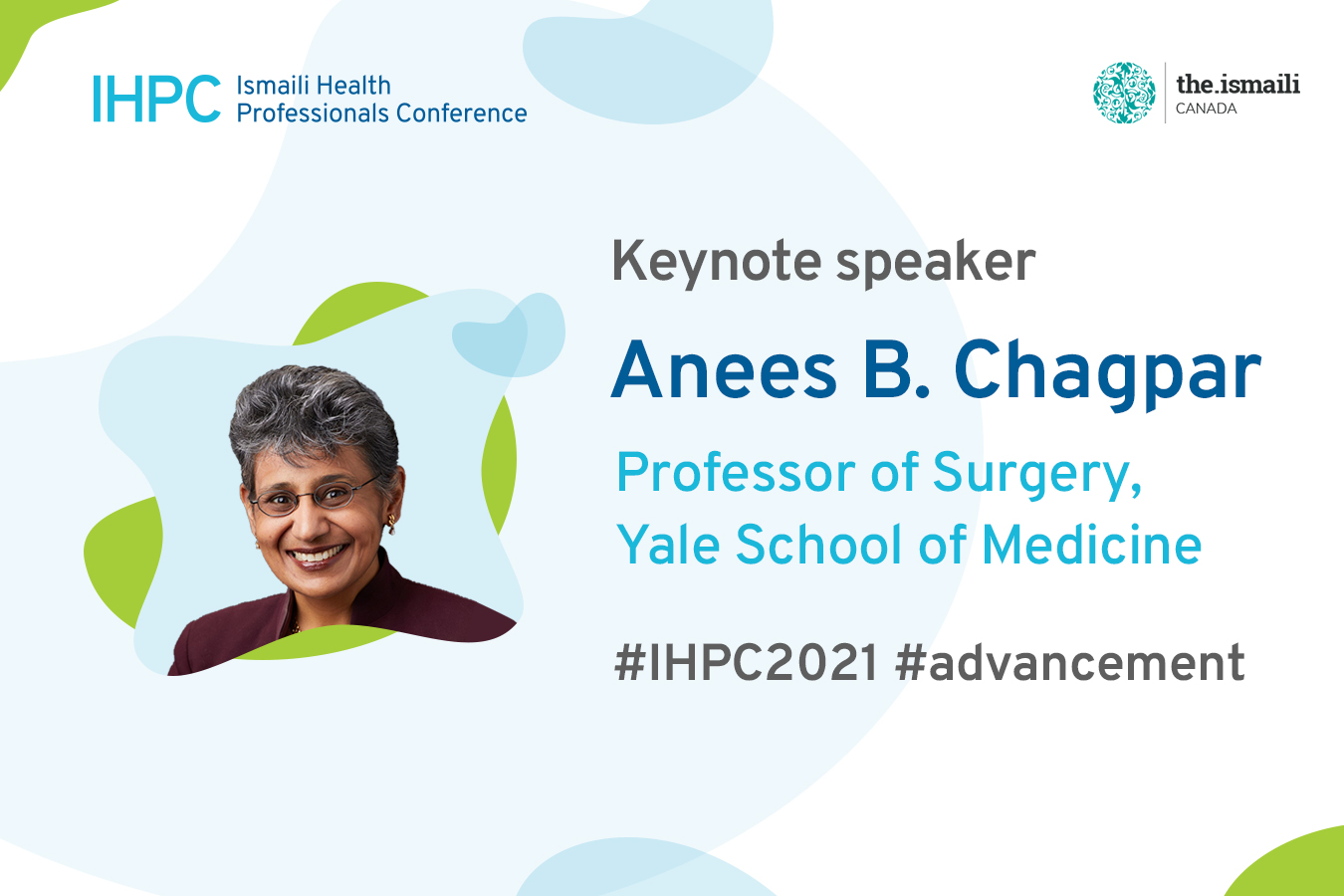 2021 Ismaili Health Professionals Conference: Meet Anees B. Chagpar
July 21, 2021 | Canada
Anees B. Chagpar will be one of the keynote speakers at this year's virtual Ismaili Health Professionals Conference taking place from Friday, August 13 to Sunday, August 15. The theme of this year's conference is "COVID-19: A Catalyst for Resilience, Innovation, and Advancement".
Anees is a professor with the Department of Surgery at the Yale School of Medicine. In 2020, she won the American Medical Association's Giambalvo Award for the Advancement of Women for her project on the creation and assessment of a virtual negotiation workshop for female physicians.
She has published over 170 manuscripts, including her landmark investigator-initiated clinical trial in the prestigious New England Journal of Medicine. Anees also teaches a course called "An Introduction to Breast Cancer" on Coursera with over 40,000 learners worldwide.
For more information and to register, please visit iicanada.org/ihpc.
#IHPC2021 #advancement