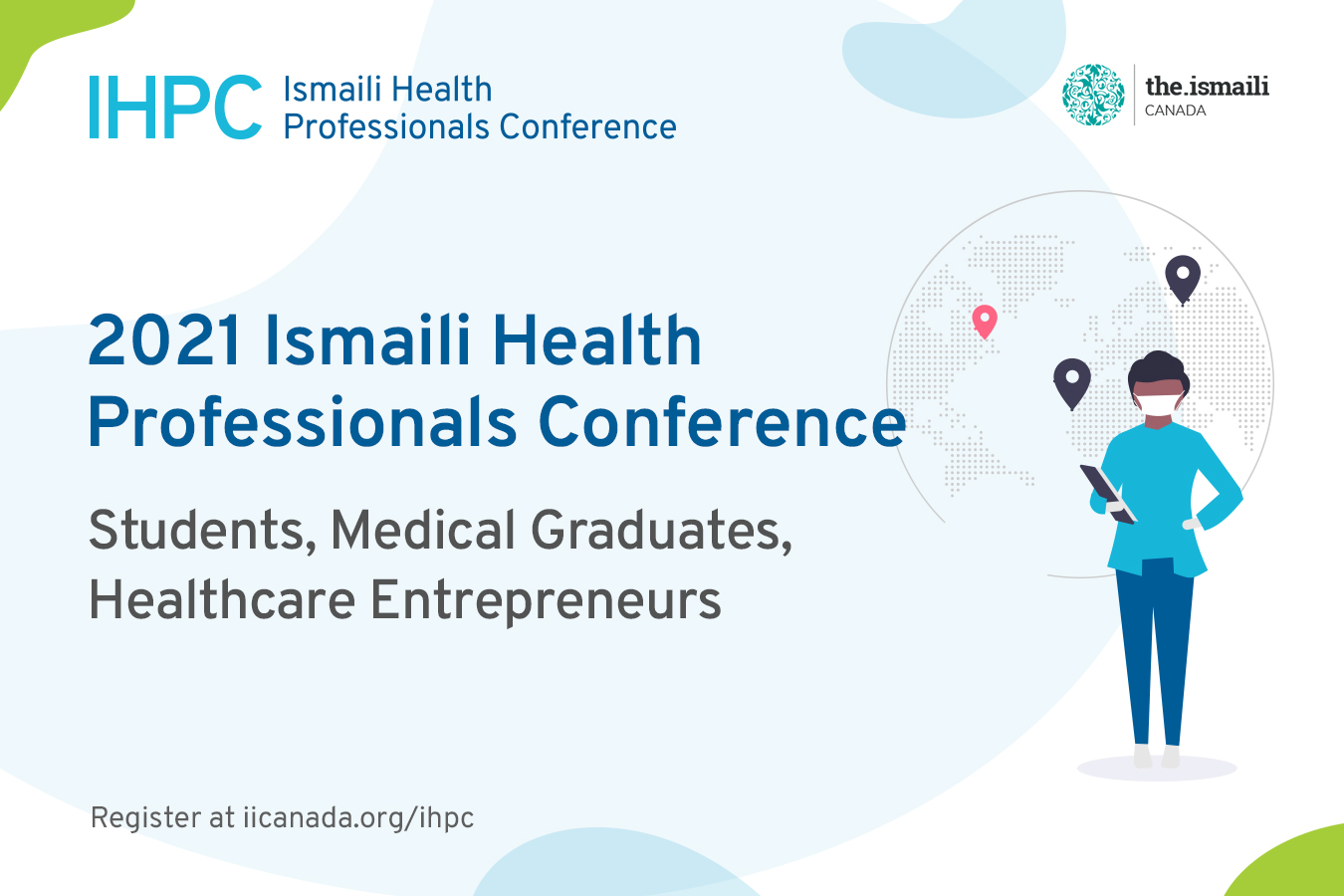 2021 Ismaili Health Professionals Conference: Professional Development and Mentorship
July 24, 2021 | Canada
Are you interested in applying for health care graduate programs?
Are you a medical graduate?
Are you an aspiring healthcare entrepreneur?
Whether you are a Canadian, American, or an international student, graduate, or entrepreneur, the Ismaili Health Professionals Conference will be hosting a special programming track with break-out sessions curated specifically for you!
Students Applying for Graduate Health Care Degrees
A panel of experts will provide tools and resources needed to submit high-quality applications, including funding opportunities.
Medical Graduates
Track 1: Information for nurses with international certifications trying to navigate the credential process for American or Canadian nursing jobs.
Track 2: Geared towards Canadian or American citizens looking to either go to an international medical school, or already at an international medical school and trying to obtain residency spots in Canada or the United States.
Track 3: Information for international medical graduates with citizenship outside of Canada or the United States looking to obtain residency positions in Canada or the United States.
Healthcare Entrepreneurs
This session will cover what it takes to build, manage, and grow a medical practice, including growth strategies in an ever-evolving and rapidly changing medical-business world.
Don't miss this opportunity to learn and network with international peers! Register at iicanada.org/ihpc.