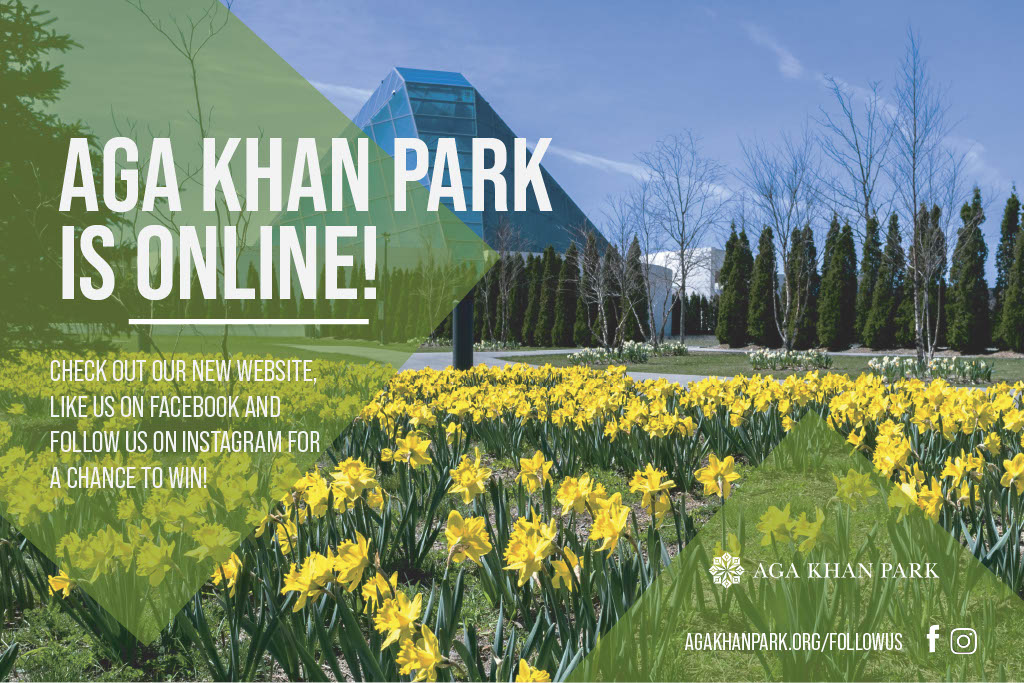 The Aga Khan Park is Now Online!
October 6, 2021 | Canada
Aga Khan Park is now on Facebook and Instagram! Follow us @agakhanpark to learn about upcoming events.
The Park was opened in the spring of 2015, and offers a tranquil ambiance where one can reflect in contemplation, as well as engage in community activities such as yoga and walking clubs.  Learn more by visiting our new website.