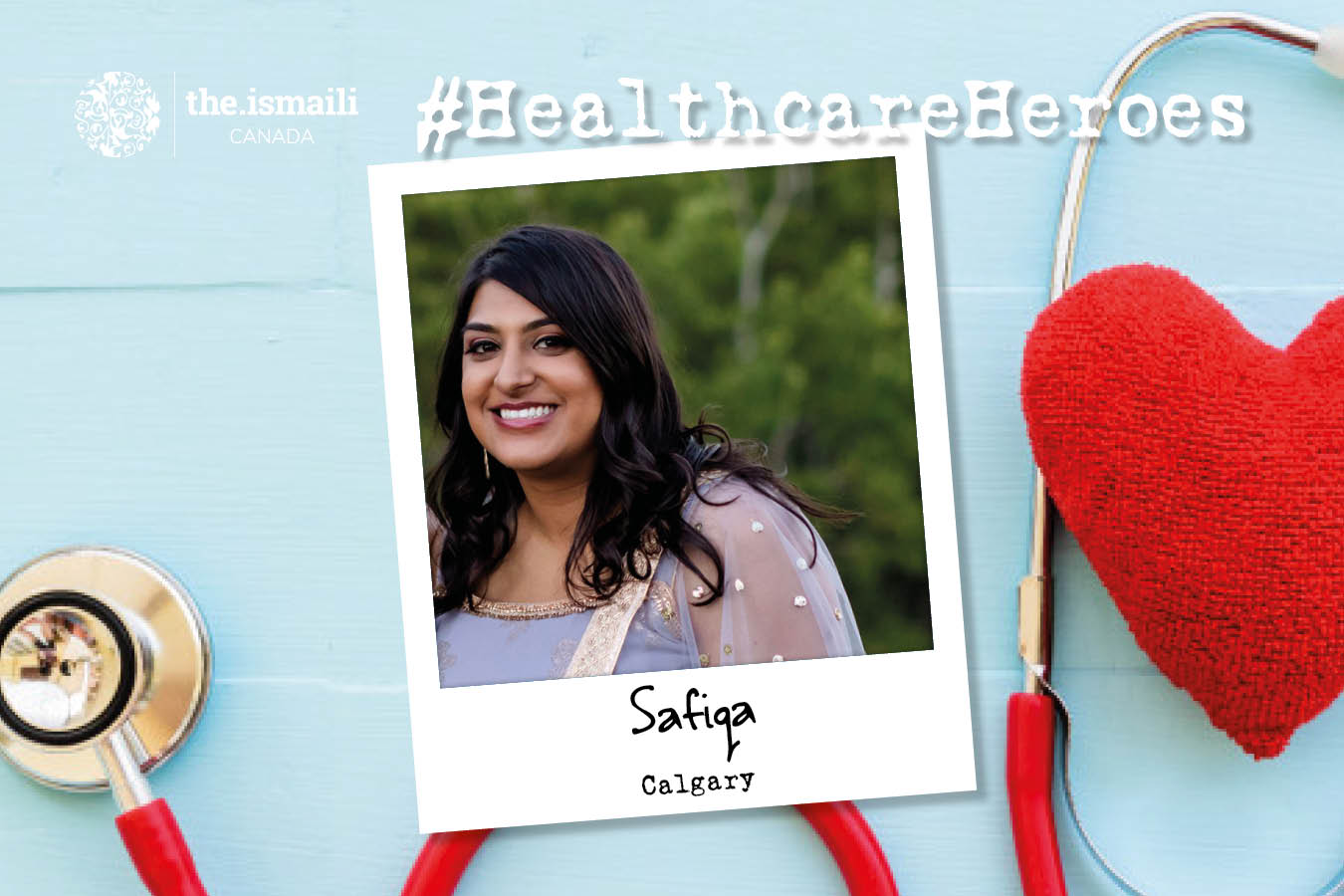 Canadian Healthcare Hero: Safiqa Kara
January 13, 2021 | Canada
Canadian Healthcare Hero Safiqa Kara is the Director of Care at Generations Calgary, where she and her team are leading a pilot global initiative to enhance the quality of life for those in long-term care and supportive living. Safiqa has been instrumental in the strategic planning and implementation of COVID-19 prevention and management for 120 residents and over 150 staff members. One of her greatest lessons during this time has been to remain flexible – this year has been unpredictable and it has reinforced the importance of being adaptable in a constantly changing environment. Through a hands-on, transparent, and compassionate approach to well-being and mentorship, Safiqa has worked hard to build trust with residents and staff members; that she will act in their best interest; that she will care for each resident and staff; and that will she be there to lead the team as we all navigate the pandemic together.
Safiqa has previous experience working in the development and humanitarian sector. She was a program officer at Aga Khan Foundation Canada, overseeing health and humanitarian programs, and she also worked under the Aga Khan Health Services as a director for three health clinics across Tajikistan.
Safiqa feels fortunate that she has the opportunity to gain wisdom from the rich lives of the Generations Calgary residents. Despite the difficult pandemic, each day at work the residents greet her with a smile, which reminds Safiqa of their resilience, their strength, and their faith that things will get better. Safiqa's advice during this time is to take challenges in stride, appreciate the small victories, and celebrate the small achievements. Outside of her role, Safiqa is an avid podcast listener. Her favourite podcasts include This American Life, Radio Lab, Ideacast, and Freakonomics.
If you are interested in nominating a Healthcare Hero, please fill out our short nomination form or email akhbc@iicanada.net.