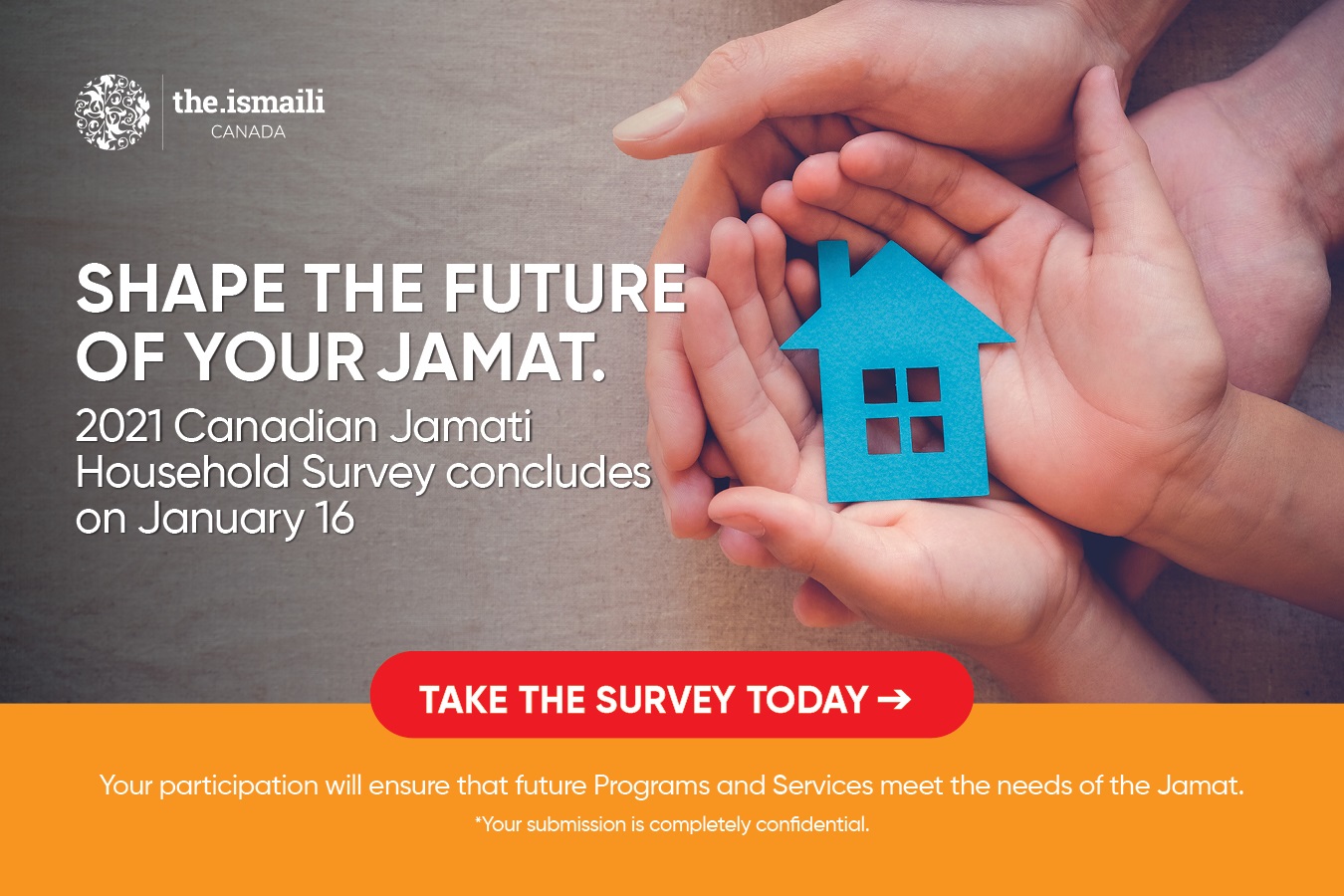 The Canadian Jamati Survey Concludes This Weekend
January 13, 2022 | Canada
The Canadian Jamat Household Survey will conclude on Sunday, January 16.
The information gathered from the survey will be used to:
  • Provide a summary to Mawlana Hazar Imam on the socio-economic status of the Canadian Jamat
  • Provide a benchmark against which progress can be measured
  • Help anticipate the needs of the Jamat and ensure a strong and vibrant community in the future
The survey is confidential and responses submitted will not be used to identify you, your family or your household.
If you would like assistance in completing the survey, please contact the ACCESS line at 1-888-536-3599.