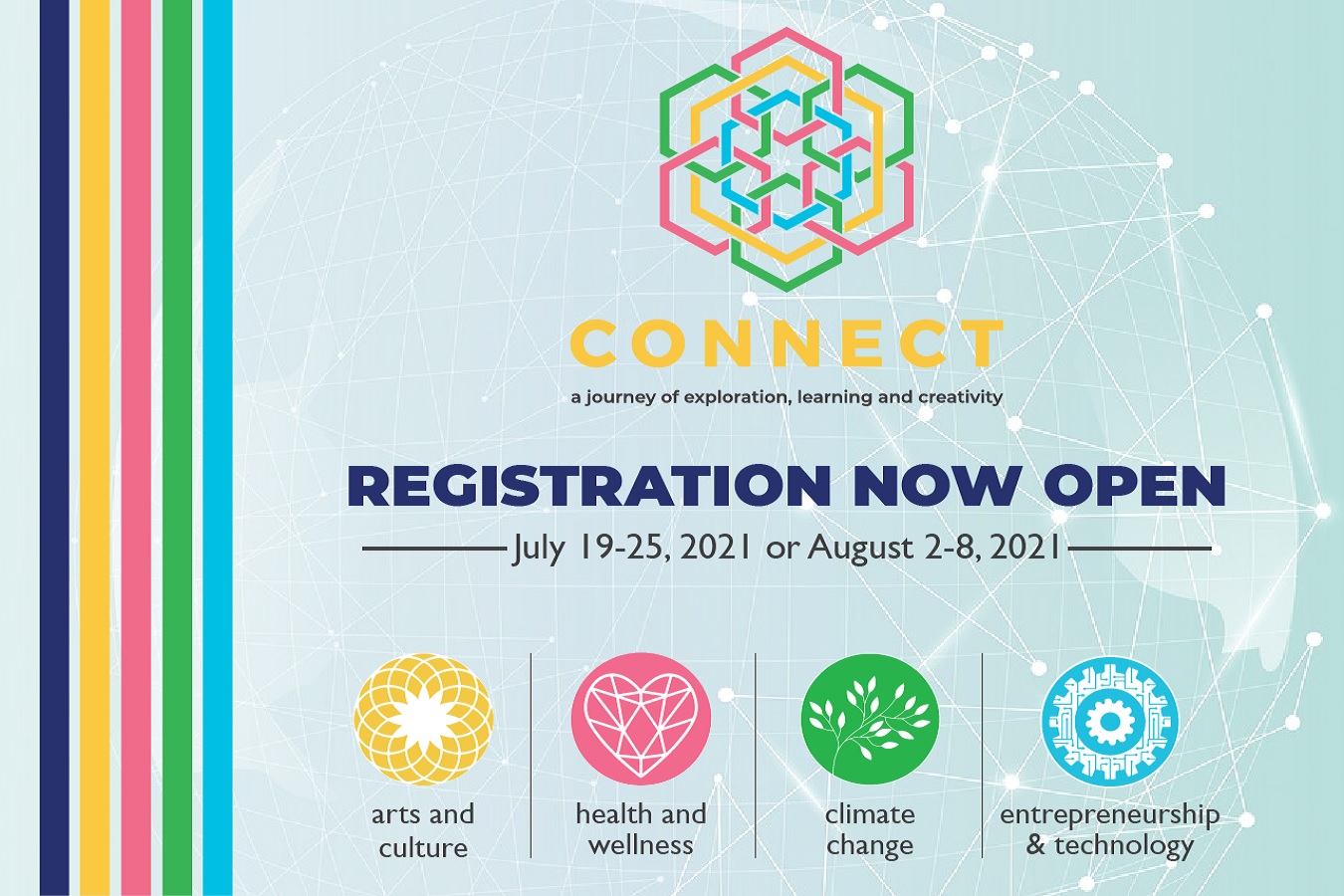 CONNECT 2021: Registration Deadline Extended
May 3, 2021 | Canada
Participant registration for the CONNECT programme has been extended to Sunday, May 9.
CONNECT is a week-long virtual camp for Ismaili youth between the ages of 14-17, and will be held in July and August.
Your current world may already be filled with many online activities, including online classes.  You may be asking yourself: what's different about this programme?
CONNECT stands out as it re-imagines the digital space to bring together youth from all over the world, learning from each other and sharing stories about life in their countries. They will have a chance to select a thematic area to explore in-depth, participate in skill-building workshops and explore the work of the AKDN.
CONNECT's 2021 themes are:
Arts and Culture
Climate Change and Environmental Action
Entrepreneurship and Technology
Health and Wellness
Visit the Global Encounters website  for more information, including a programme overview, registration information, and answers to  questions that you may have.
Registration forms are being reviewed on a rolling basis. The deadline to apply is Sunday, May 9.
If you have any questions, please reach out to the Global Encounters Programme team. We look forward to a week of exploration and learning together with you!