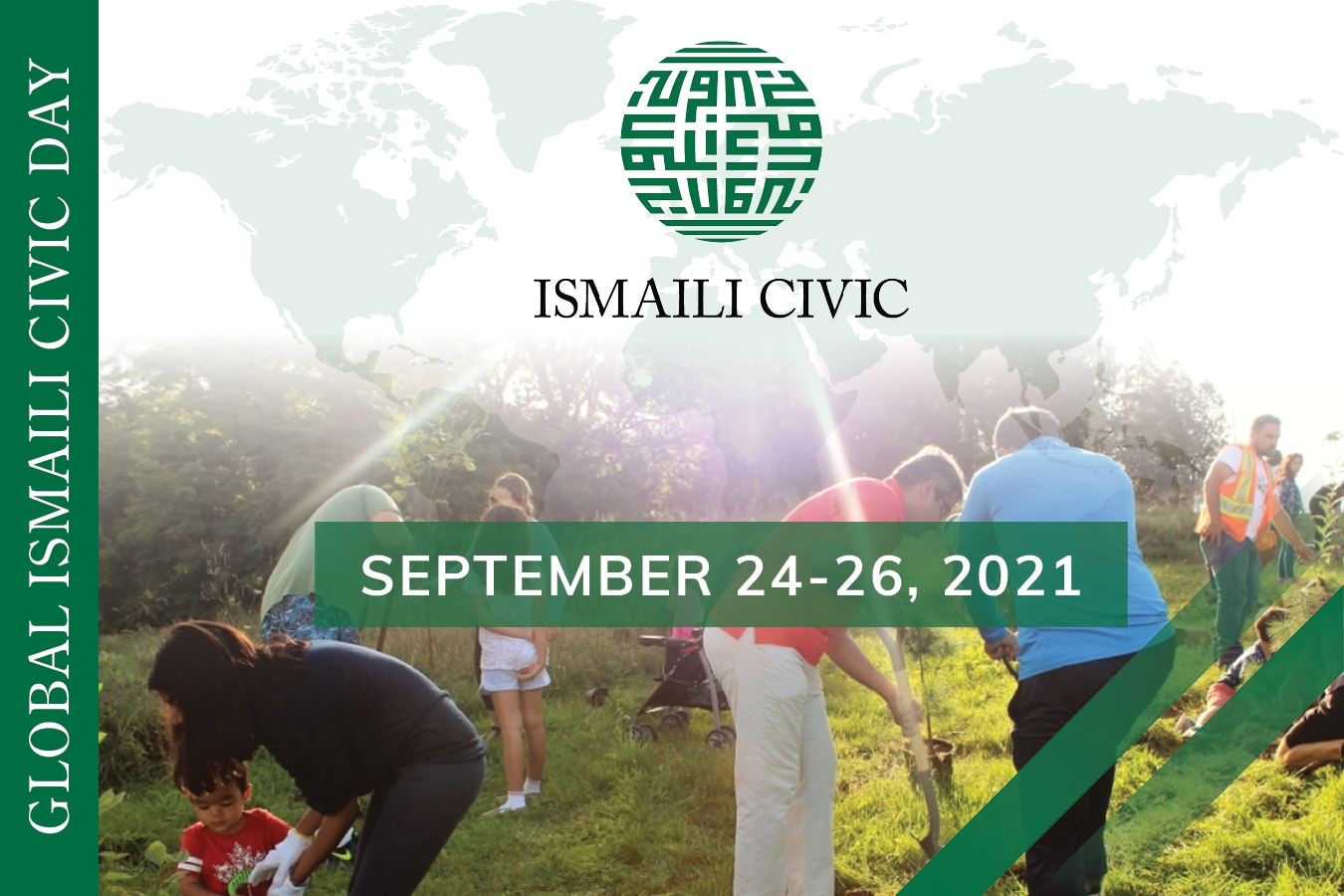 Global Ismaili CIVIC Day
September 8, 2021 | Canada
Global Ismaili CIVIC Day is a weekend when the Jamat around the world can put our ethics of civic engagement and good citizenship in action and unite around our centuries-old tradition of serving humanity and enriching the lives of the communities in which we live.
The international endeavour reflects the community's ethic of civic engagement and good citizenship, exemplifying Islam's core values of service, peace, compassion and care for the vulnerable.  On Global Ismaili CIVIC Day we will come together to participate in a diverse array of activities that will occur simultaneously, uniting the global Jamat's efforts in its service to humanity.
The two themes that have been selected for the 2021 Global Ismaili CIVIC weekend are Environmental Stewardship and Response to the COVID-19 Pandemic.
Exciting activities have been planned across all regions in the country - register today and put your ethics in action!
British Columbia
Edmonton
Prairies
Ontario
Sept 26 - Drive through at various Ontario Jamatkhanas where volunteers will collect items for an external agency supporting the settlement of Afghan refugees.  No registration required. Click here for details.
Ottawa & Kingston
Sept 26 - Shoreline clean-up at the Pinhey Sand Dunes - Register.
Sept 26 - Great Lakes Watershed Cleanup - Register.
Quebec & Maritimes
 Sept 25 - Canal de Lachine - Park Cleanup - Register.
 Sept 26 - Canal de Lachine - Park Cleanup - Register.
Read more about Global Ismaili CIVIC Day.