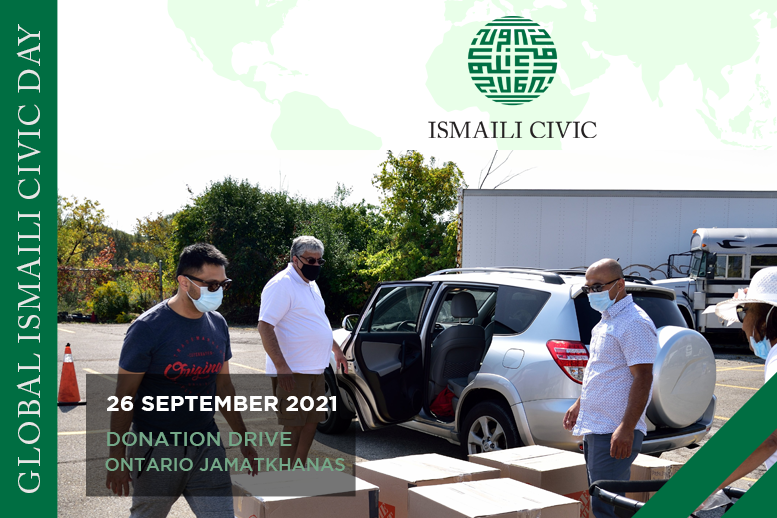 Global Ismaili CIVIC Day - Donation Drive
September 15, 2021 | Ontario
On Sunday, September 26, all Ontarians will commemorate Global Ismaili CIVIC Day by hosting a donation drive at various Ontario Jamatkhanas from 11am to 2pm ET. We will be collecting supplies for vulnerable children and youth in the GTA, as well as for the recently arrived refugees from Afghanistan, in collaboration with Toronto Police Service.
Due to an overwhelming response, registration for volunteers is now closed for the donation drive.
The following items will be collected at the Jamatkhanas listed below (click on + to see list of items that will be collected at each location).
Please note: all donated items must be new and in original packaging. Used items will not be accepted.
 

School Supplies – Children between 2-14 years

Pencils
Erasers
Backpacks
Pencil cases
Coloured pencils

Children's Winter Clothing – Children between 2-14 years
To learn more about Global Ismaili CIVIC Day, please click here. For more information, please e-mail us.
#Ismaili #OneJamat #OneHumanity #IsmailiCIVIC #IsmailiCIVICDay #GlobalIsmailiCIVICDay #CivilSociety #QualityOfLife #ServingHumanity #EnrichingLives