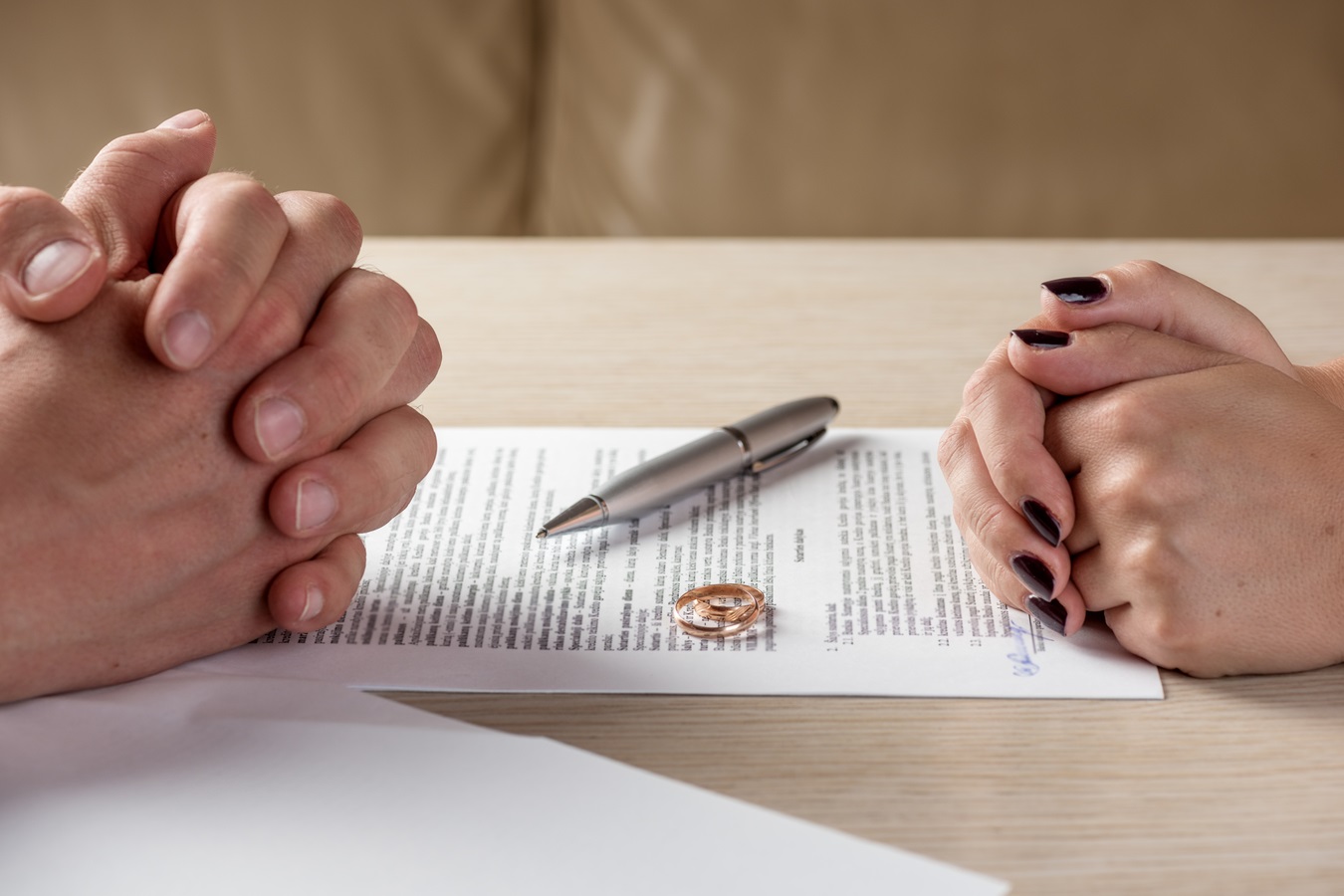 How to Deal With Divorce Debt After Marriage
May 13, 2021 | Canada
Splitting up can be difficult enough, and dealing with divorce-related debt can be a challenging experience. Filing for divorce, potentially disagreeing on how you wish to split responsibilities, and splitting assets can be one of the most stressful issues for individuals to handle.
It can be a lot of stress, considering 4.5M Canadians identified as divorced as of July, 2019.
"If you or your spouse had a lot of debt during your marriage, you may be concerned about your responsibilities for paying that debt back, and the implications on your credit and financial future," says Jeff Schwartz, Executive Director of Consolidated Credit Counseling Services of Canada.
In order to keep divorce debt to a minimum, individuals can learn how various types of debt are handled in a divorce from the information below.
What types of debt can a divorce affect?
The most common types of debt that divorced couples have to deal with include:
Credit card debt
Car loans
Medical expenses
Outstanding accounts (rent, electricity, cable, etc.)
Which party is responsible for each debt?
Creditors are interested in recovering the debt that you owe, and they care little about who pays it. When you terminate your marriage, the divorce agreement states that one or both of you must pay the debt, but it depends on the type of debt it is.
Joint Debt
If you have a joint credit card with both of your names on it, you may both have to contribute.
Other forms of joint debt include:
Lines of credit
Various loans
Home loans
Collection accounts
When you take on debt together during the marriage, lenders often see it as debt you both own. If you are unsure, check your loan agreement to confirm. Some couples decide to split the debt based on who spent what. This is possible, but you must get approval in writing from your creditors if it is joint debt.
Individual Debt
From a legal standpoint, you are not responsible for your spouse's debt if he or she had a card in his or her name only. The same goes for your spouse. If you had debt on a credit card or account with your name on it, you may be solely responsible.
Other forms of individual debt to consider are:
Income tax debt
Overdraft fees
Vehicle loans
However, it depends on the stipulations of your divorce decree and if you have a prenuptial agreement.
Closing Joint Accounts
It is helpful to try to pay off credit card debt before a divorce is final, in order to protect your credit score and help plan your finances moving forward. Close joint credit and bank accounts upon formal separation (before the final divorce), and enclose a repayment plan as part of your divorce settlement. Creditors may agree to split the debt among new individual cards, or may require that you pay the balance off, depending on the circumstances. It is important to make any such requests in writing to your creditors.
Separately, or after that, establish credit and bank accounts in your own name.
"If you've not had a card in your own name before, or if you have a lower income, it may be hard for you to establish your own credit. Similarly, if you still have joint debt outstanding with your spouse, creditors may be less willing to lend you more money, especially if you don't have a lengthy credit card history to draw on," says Schwartz.
To establish your own credit, you can open up a low limit credit card, secured with cash or other assets. Use this card strategically for purchases that you intend to pay off every month, since this will help you establish good credit. Examples include:
Fuel
Utilities
Phone
Groceries
Ensure that you have enough money to account for these expenses, rather than running a balance or using this card as a way of extending your household budget.
Paying on time and keeping balances low will help you build credit.
Take control of your finances by visiting the Life Events and Your Money section on iiCanada's Financial Well-Being page for a list of resources, tools, and tips to build a strong and secure financial future.