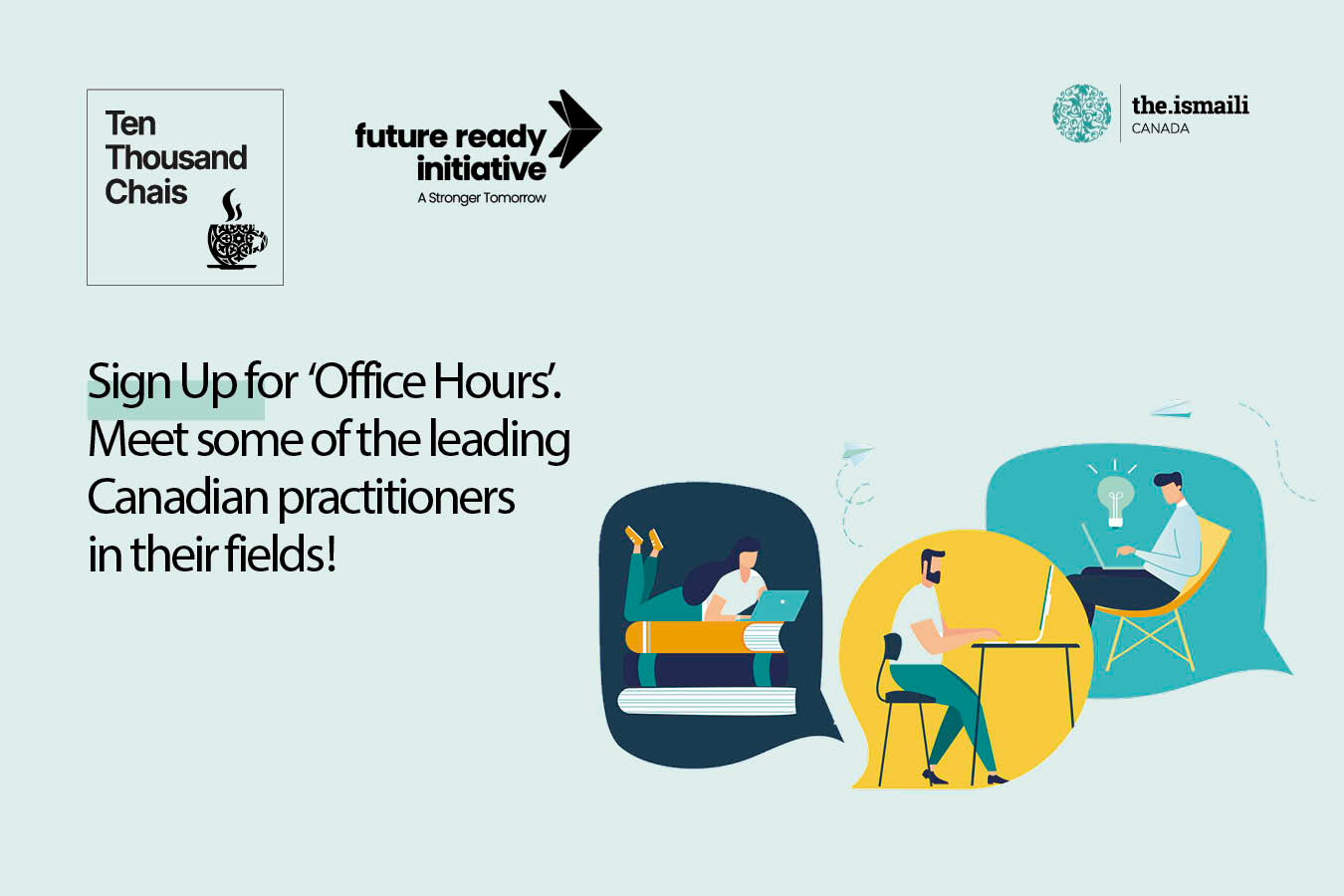 Ten Thousand Chais: Office Hours
December 5, 2021 | Canada
Would you like to network with incredible leaders from our Jamat and learn more about their journey?
Mark your calendars and register to be a part of intimate conversations led by inspiring leaders and entrepreneurs.
Wednesday, November 3 - Arif Lalani, Former Canadian Ambassador to Afghanistan
Wednesday, November 10 - Salim Maherali, Managing Director, Digital Marketing, Adobe Canada
Wednesday, November 17 - Saleema Vellani, CEO, Ripple Impact
Wednesday, November 24 - Zaina Sovani, Former Assistant Deputy Minister, Immigration and Digital Strategy
Wednesday, December 1 - Aliza Lakhani, CEO and Dean, Northeastern University
Saturday, December 11 - Dr. Adam Kassam, President, Ontario Medical Association
Spaces are limited, so sign up on the Ten Thousand Chais platform to be the first to receive Office Hours registration details as they become available.