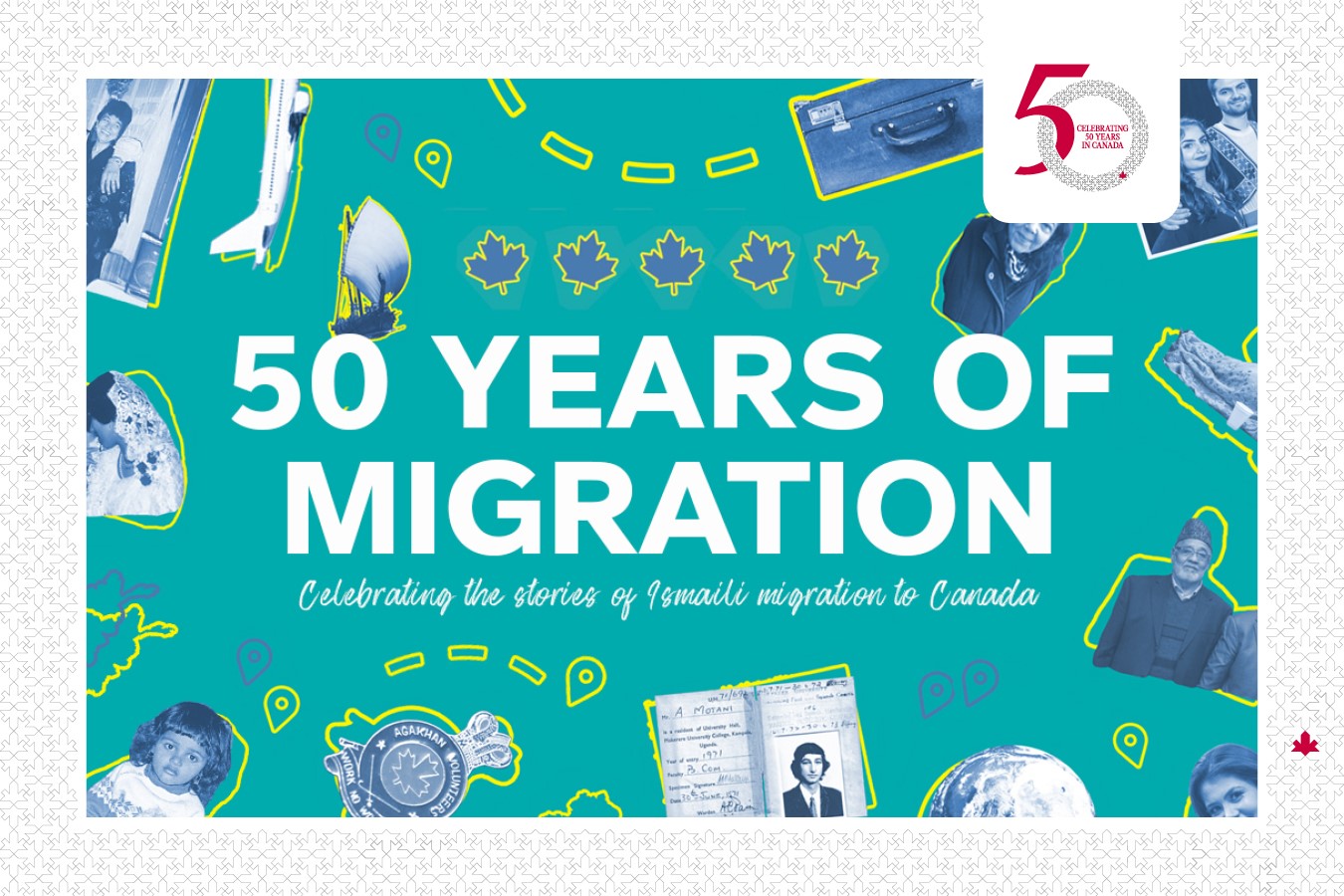 50 Years of Migration: An Exhibition Celebrating Stories of the Canadian Jamat
February 19, 2023 | Canada
Presenting 50 Years of Migration - a first-of-its-kind exhibition that celebrates stories of the Jamat's migration to Canada.
This grassroots exhibition honours our collective resilience, and celebrates the colourful kaleidoscope that is our community. Immerse yourself in a vibrant collage of family photographs, first-hand accounts, historical documents, and personal interviews of Ismaili Muslims who now call Canada home.
Want to learn more about the exhibit? Read a special interview with creative director Aquil Virani, who shares his perspective on the exhibition and the stories that inspired it.
Commencing this weekend, the exhibition will be available for viewing at the Ismaili Centre, Toronto, and Headquarters Jamatkhana in BC, after which it will be displayed at select Jamatkhanas across Canada. Stay tuned to iicanada.org/events for more details.