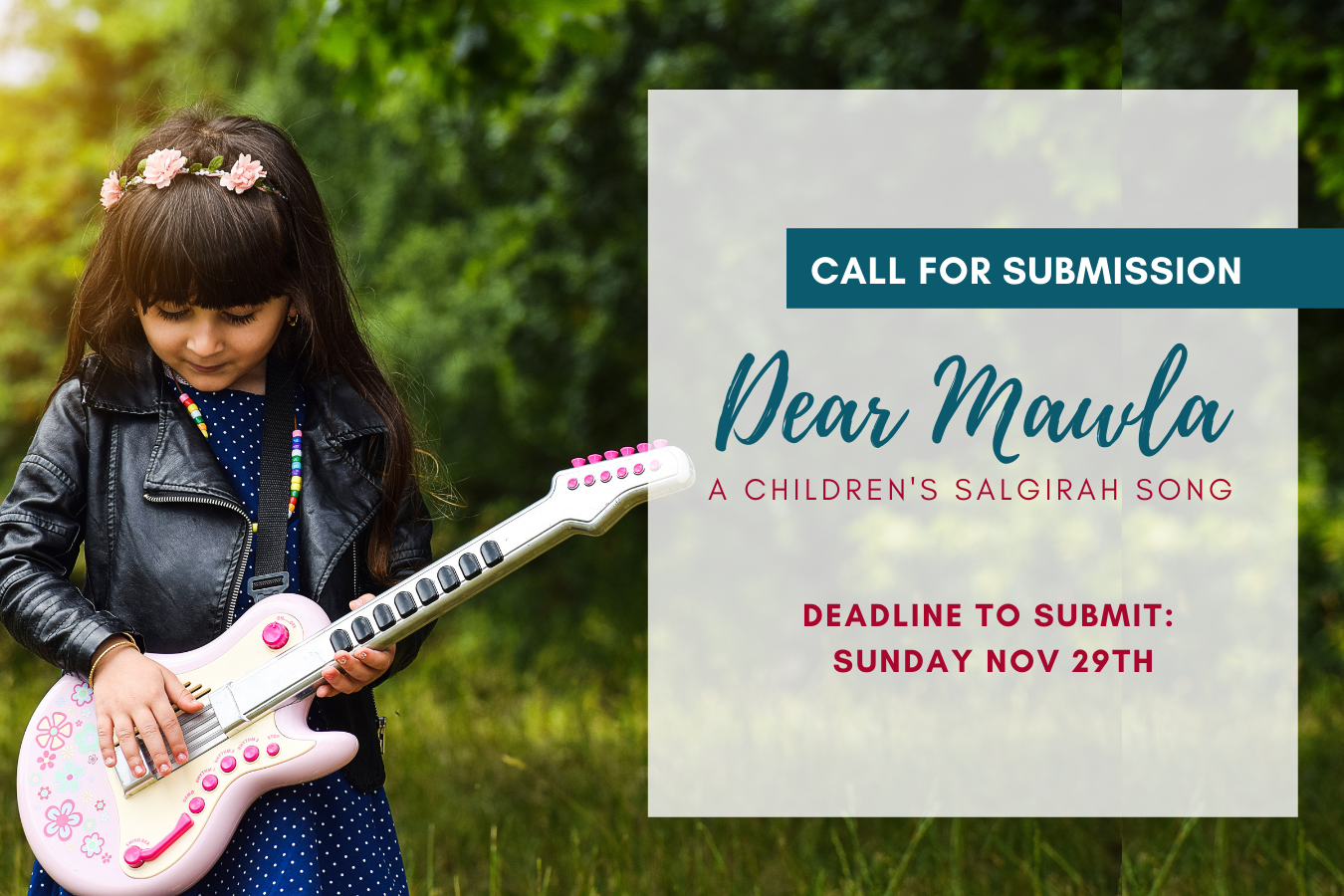 "Dear Mawla", A Children's Salgirah Song - Call for Submissions
November 20, 2020 | Canada
We invite all children under the age of 16 to participate in "Dear Mawla", a specially produced children's song to celebrate Salgirah.
Children may choose to sing the song, or submit a video only. The video may show the children singing, dancing, clapping, holding up 'Salgirah Mubarak' signs, and having fun!
Links to the song, lyrics, and guidelines are available on the submissions page.
Deadline to submit: Sunday, November 29 at 8pm PT | 9pm MT | 11pm ET.