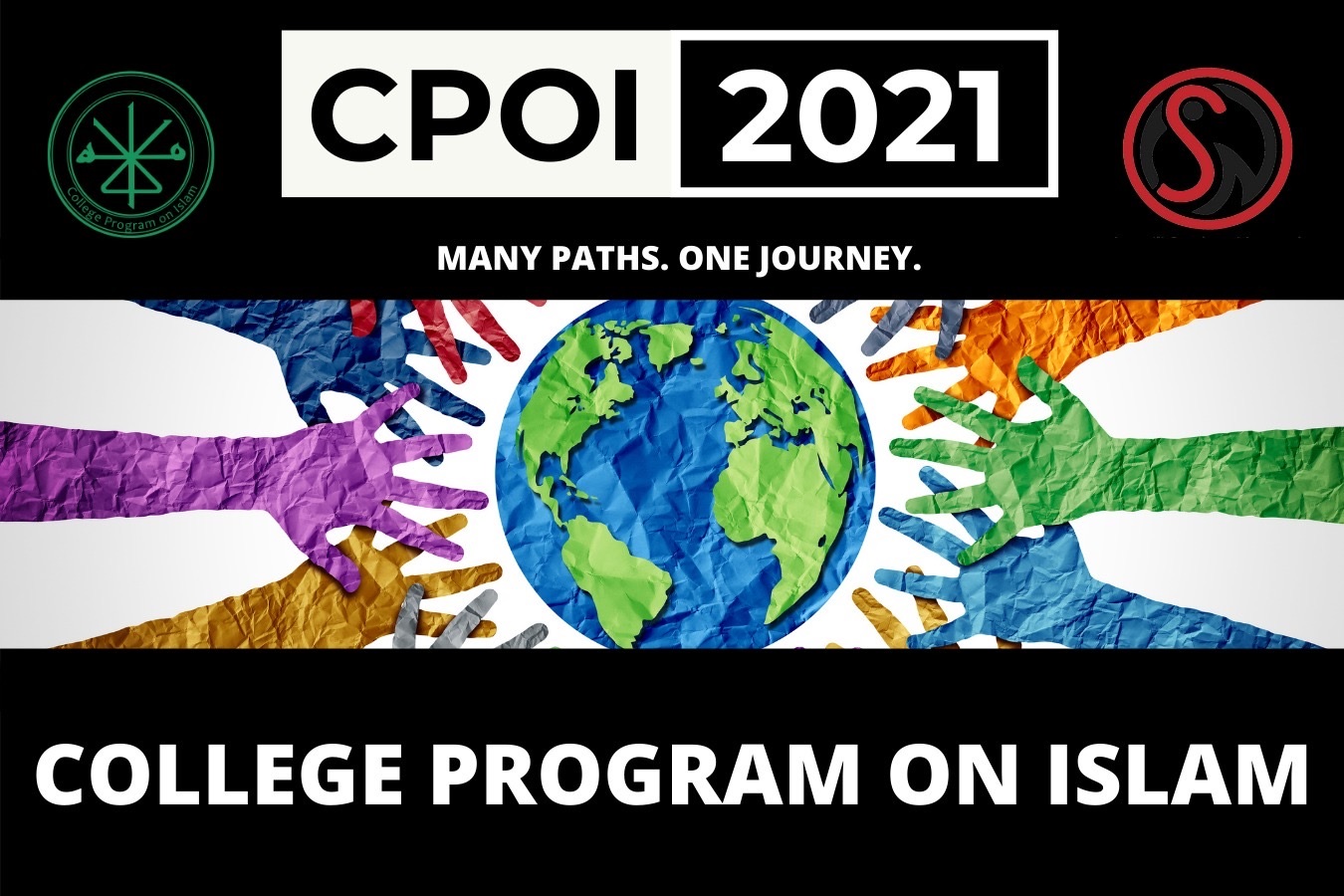 College Program on Islam
June 11, 2021 | Canada
We are pleased to introduce CPOI 2021: The Journey is Online. Extending this year's winter miniseries entitled, "Reclaiming our Identity," this summer's program will focus on an exploration of how intersecting identities for Muslims manifest in contemporary society. The program will include an exploration of Islamic transnational movements, discourses around indigeneity and colonial thought, and a look to what it means to embrace our own identity as we interact with others. Though online, we expect this program to be fully interactive and will include numerous breakout sessions and technology to keep you engaged and learning during the sessions.
This four-week program will begin on Tuesday, June 29, and will have live scheduled classes three nights per week. Each class will be 90 minutes in length.
On Sunday, June 27, prior to the program start date, we will host a special orientation and meet and greet.
Meetings will occur nightly on Tuesdays, Wednesdays, and Thursdays for 4weeks.
Meetings will be from 6pm to 7:30pm PT│7pm to 8:30pm MT 9pm to 10:30pm ET each night.
A commitment to attend all sessions is required to be considered for the program.
A commitment to participate and share your ideas as you feel comfortable during the larger group meetings and small group breakouts.
As with traditional college courses, there will be pre-readings and short activities and assignments to supplement live meetings.
Applications are open now for young adults 18-25 from USA and Canada, and will be reviewed on a rolling basis.
The extended deadline to apply is Monday, June 21, 2021.
Apply here