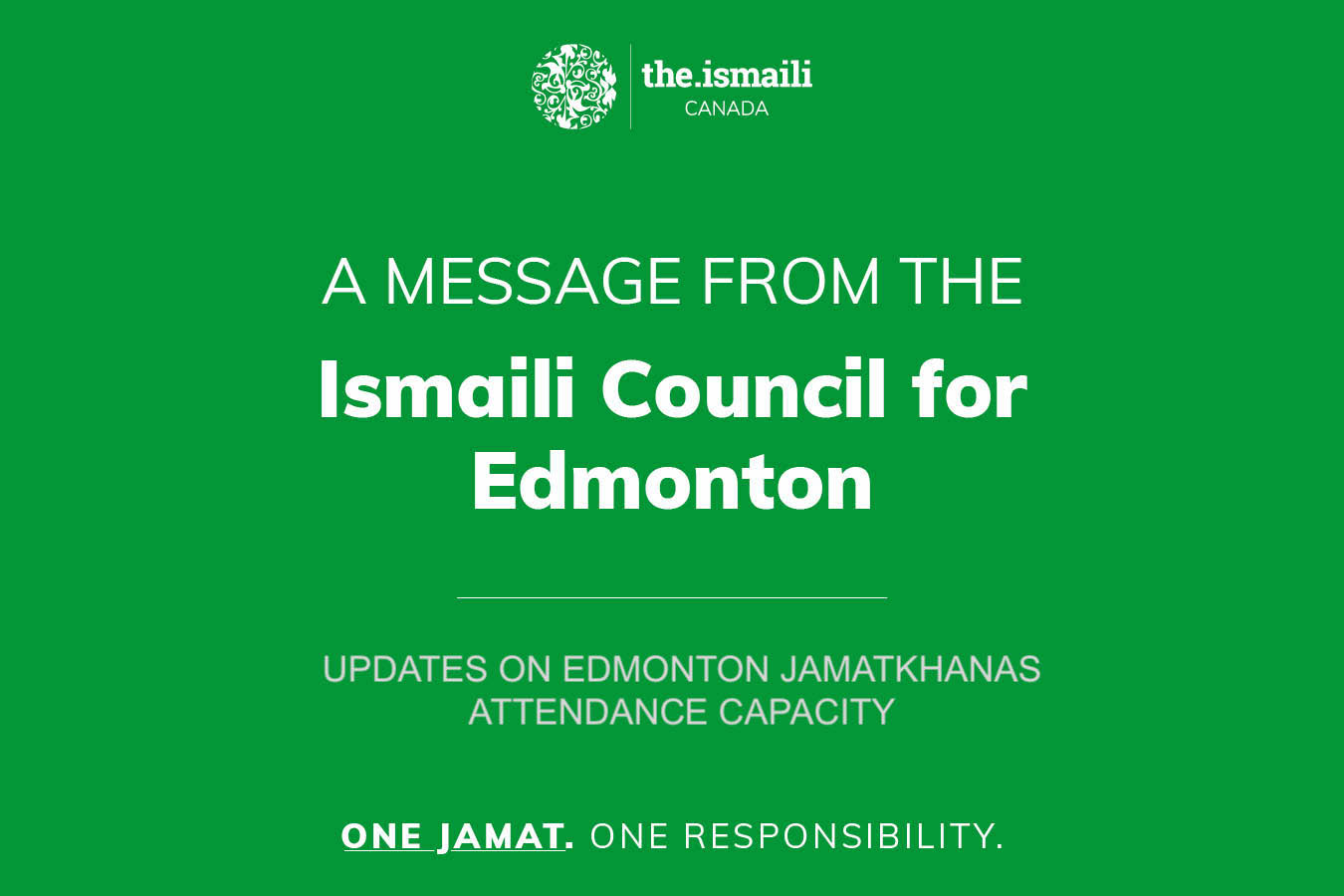 Further Adjustments in Edmonton and Red Deer Jamatkhana Capacity
November 25, 2020 | Edmonton
UPDATED NOVEMBER 24, 2020
: In light of recent significant
increase in rates of COVID-19
 in Alberta, we will be taking additional preventative measures to protect the health and safety of the Jamat. After consultation with our public health professionals, effective this week, the maximum capacity of Edmonton and Red Deer Jamatkhanas will be further reduced. 
This will not impact murids who have already been offered or who have confirmed their spaces in Jamatkhana.  While using the
Jamatkhana Registration System
, you may find that there are fewer spaces available through the "Jamatkhanas With Availability" feature.  In Jamatkhana, you may notice that some seating spaces have been removed.
We will continue to closely monitor the situation and make further changes as needed, in consultation with our public health officials. This will help ensure that as many murids as possible can attend Jamatkhana whilst we protect the health and safety of our Jamat.
Given the continued risks, we urge all Jamati members to continue to:
Maintain physical distance of 2 metres at all times from others not in your household. As Jamati members and volunteers, let us all set an example and encourage others to maintain a safe distance
Wash your hands frequently and properly with soap and water for at least 20 seconds, or with a minimum 60% alcohol-based hand sanitizer
In Jamatkhana and public spaces, properly wear a well-fitting mask that fully covers the nose and mouth 
We sincerely thank you for your support and understanding as we adapt to the changing circumstances during these challenging times.