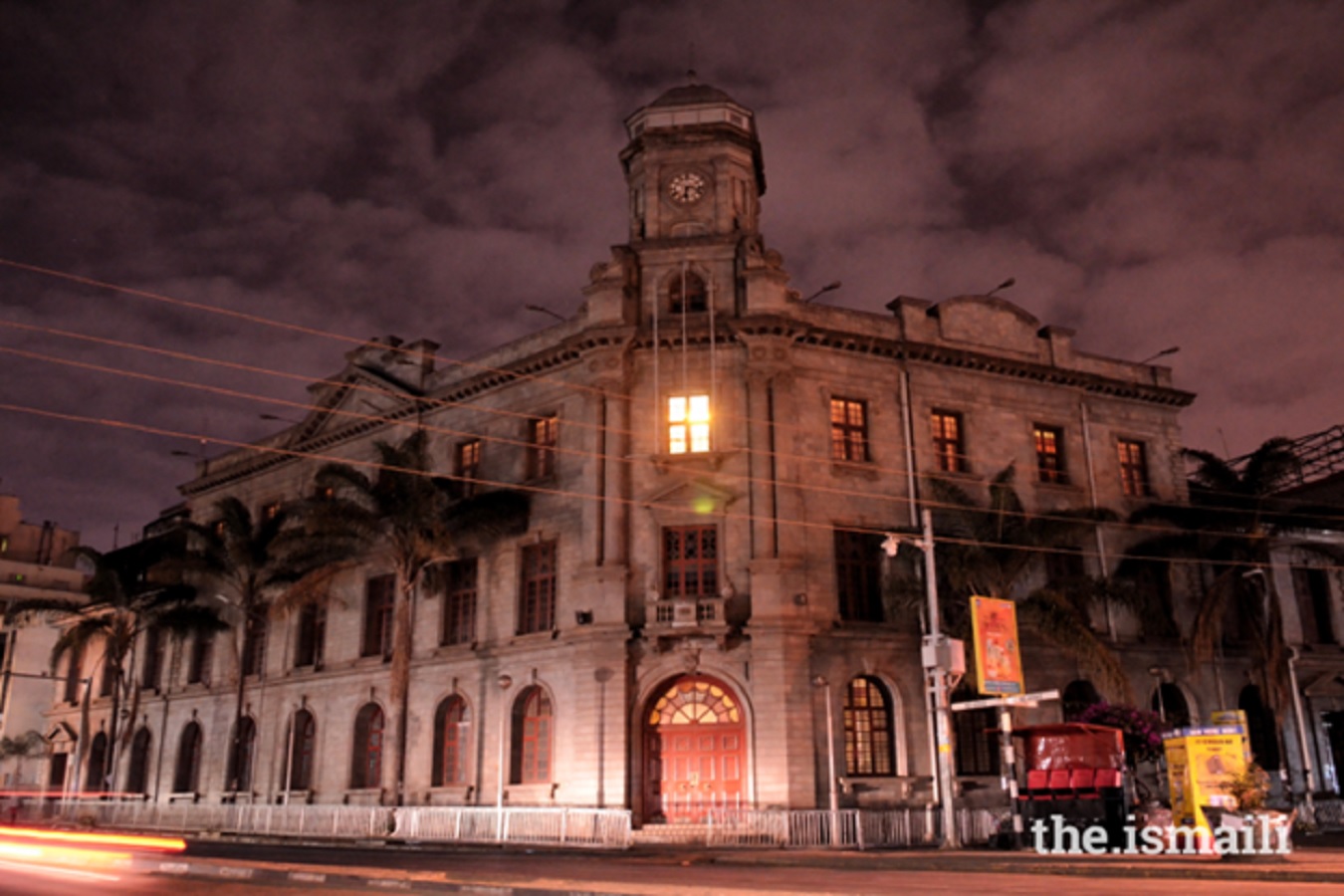 Nairobi's Iconic Town Jamatkhana Celebrates 100 Years
January 14, 2022 | Canada
On the historic evening of 14 January 1922, as daylight turned to dusk, prayers were recited at the Nairobi Town Jamatkhana for the very first time.
Large crowds gathered outside the vast stone structure — the tallest building in Nairobi at the time — with its wood-framed windows and soaring columns, to witness the moment its large doors first swung open to the Jamat. 
Situated at the junction of Moi Avenue and River Road, the building's lofty clock-tower, visible from many streets away, became a new landmark for residents and tradespeople in the growing township, and symbolised the permanent settlement of the Jamat in Kenya.
A full century has now passed since that momentous day. Over this time, the building has contributed to the lasting legacy established by the Ismaili community and its institutions in Kenya's capital and beyond.