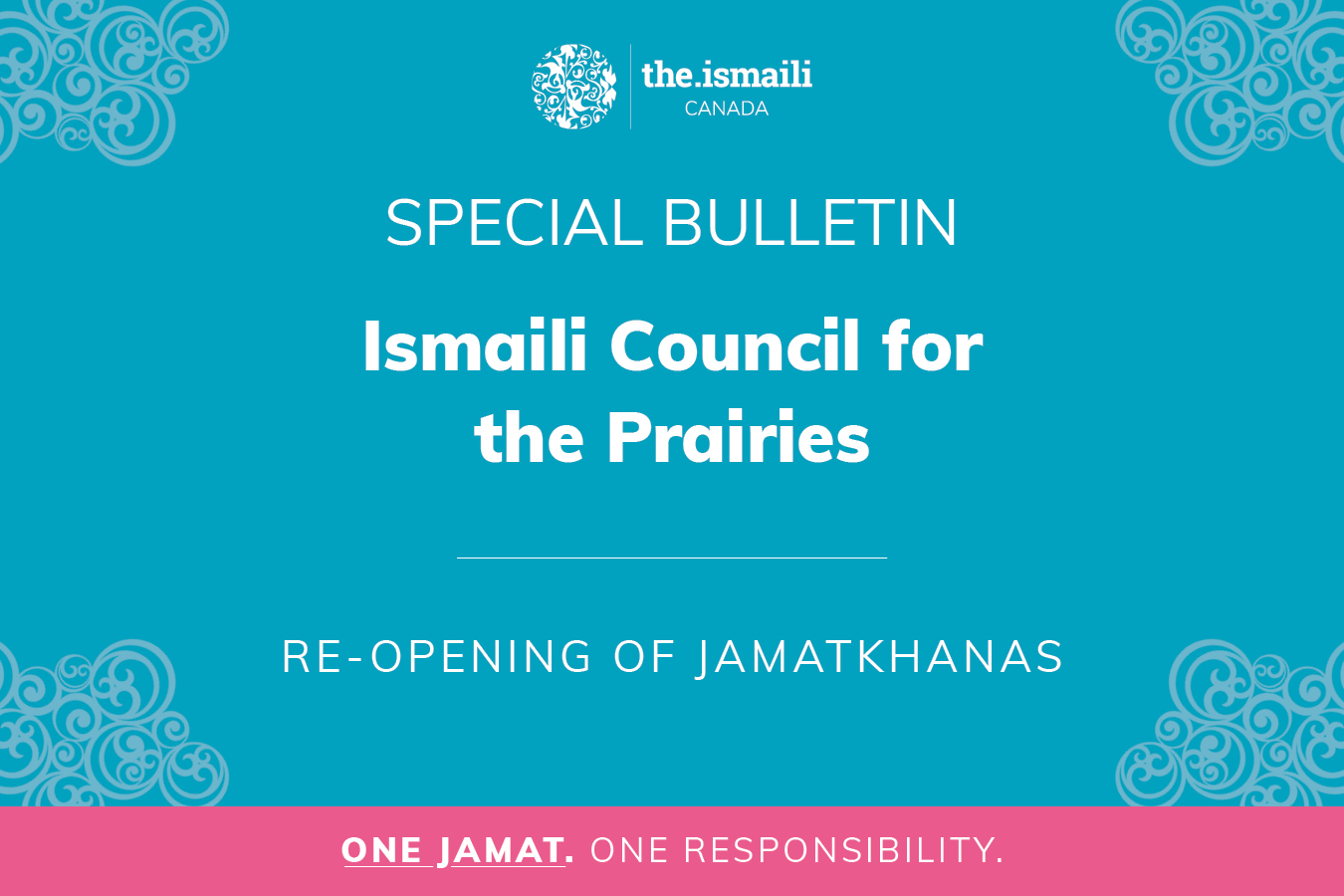 Registration for Prairies Jamatkhanas Only Required for Certain Days
August 12, 2021 | Prairies
Starting Saturday, August 14 the following changes will be in effect:
For Calgary, Lethbridge and Saskatoon: registration is no longer required for Friday evening ceremonies or any morning ceremonies.
For Regina: registration is only required for Fridays and peak days for evening ceremonies.  No registration is required for morning ceremonies.
For Winnipeg: registration is required for all days for both evening and morning

ceremonies

.
Consult the 'Calendar' section of the Jamatkhana Registration site for more information regarding peak attendance days. 
Please note that on days when no registration is required, the Jamat will be welcomed into Jamatkhana on a first-come first-served basis until capacity is reached. On peak attendance days when registration is required, the Jamat will continue to be scheduled via the Jamatkhana Registration System. 
Those wishing to attend Jamatkhana on a peak day may make a request for specific days or dates in the 'Preferences' section on the Jamatkhana Registration Site.  You may also use the 'Waitlist' and 'Jamatkhanas with Availability' features in order to get an allocated spot on peak attendance days.
The following protocols will continue to be in effect:
Masks will be required inside Jamatkhana spaces
Please continue to sanitize hands regularly
Avoid socializing inside Jamatkhana spaces 
Maintain physical distance of 1 metre from those not from your household
Please check for regular updates through the digital Al-Akhbar newsletter, the iiCanada App, and The Ismaili Prairies Facebook and Instagram pages. Please only use these official sources for communication and refrain from circulating messages from private sources on WhatsApp or other media.
Thank you for your continued understanding and support.