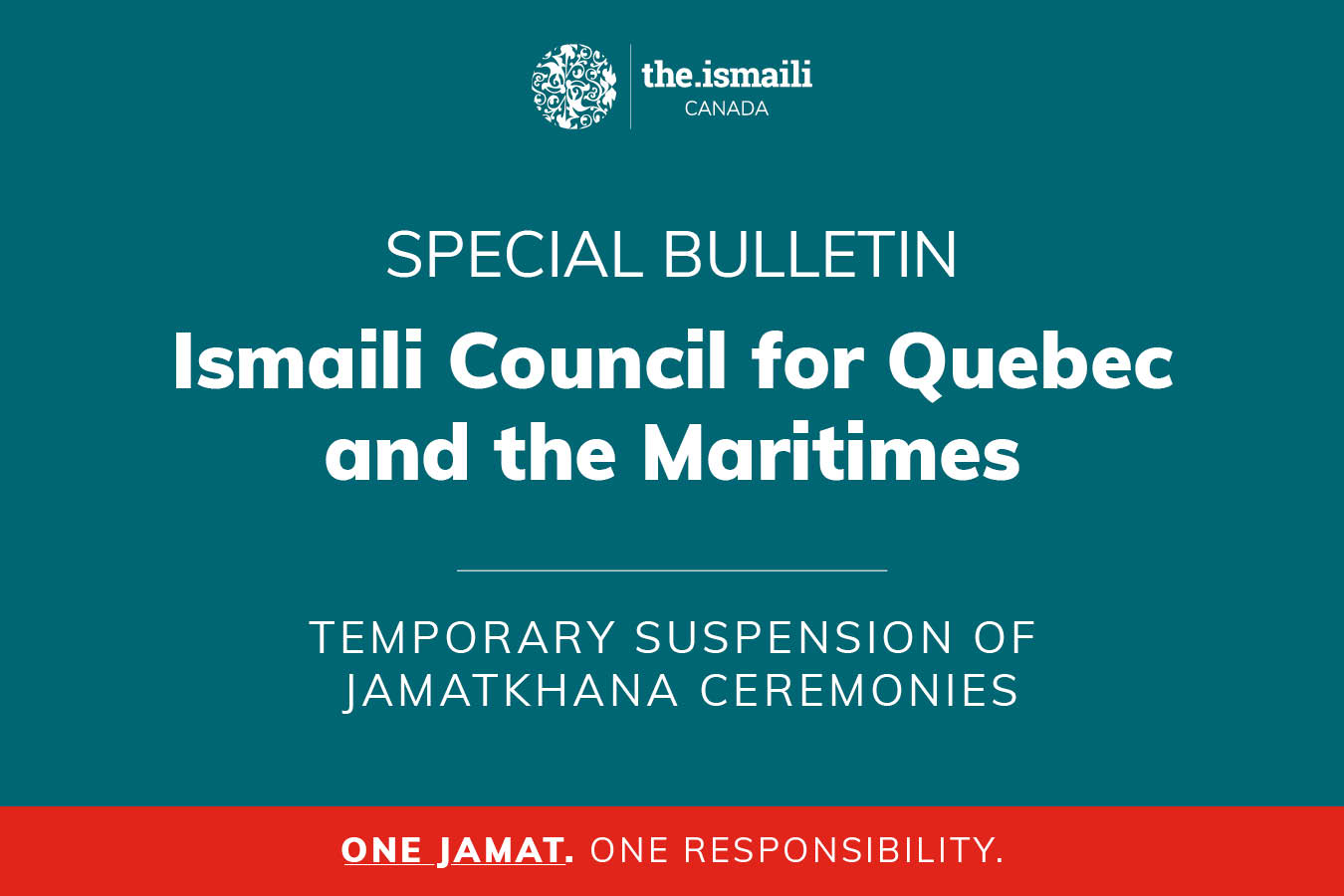 Temporary Suspension of all Jamatkhana Ceremonies in Halifax
November 25, 2020 | Quebec and Maritimes
In response to new public health regulations announced by the Government of Nova Scotia, all Jamatkhana ceremonies at Halifax Jamatkhana will be temporarily suspended as of Thursday, November 26.
Also, please remember:
We will continue to monitor the situation, and, working closely with our public health professionals, to keep the Jamat informed of any new developments.
For regular and important updates, please continue to check the Al-Akhbar, the iiCanada app, and the regional TheIsmaili Facebook and Instagram pages. Members of the Jamat are reminded only to use official sources for communication and to refrain from circulating messages from private sources.
We know that this is a challenging time for all of us, and we pray for the health and safety of the Jamat and look forward to the resumption of Jamatkhana ceremonies.
Thank you for your support and understanding