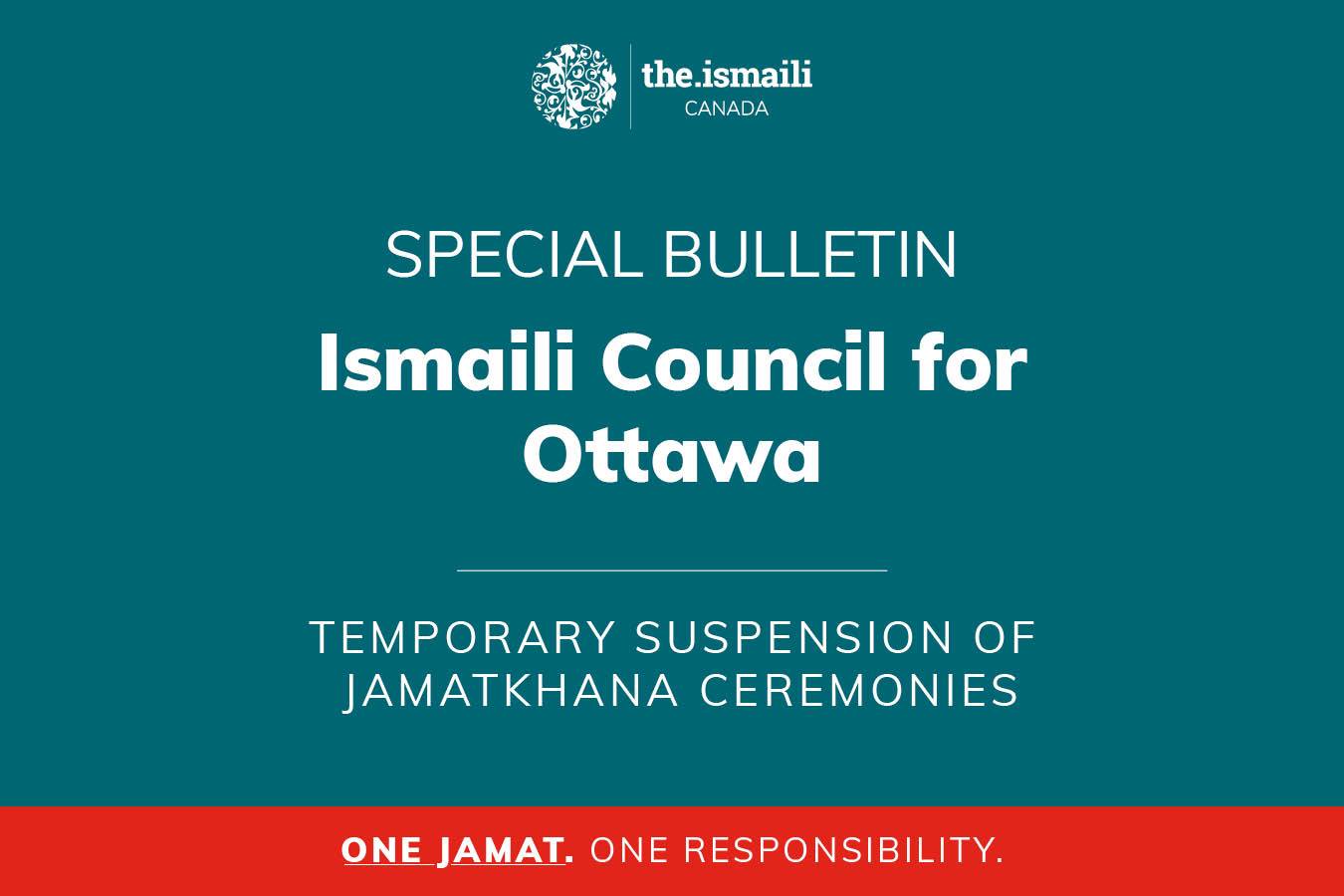 Temporary Suspension of Ottawa and Kingston Jamatkhana Ceremonies
April 7, 2021 | Ottawa
In response to the recent stay-at-home order announced by the Government of Ontario, Jamatkhana ceremonies have been temporarily suspended at Ottawa Headquarters and Kingston Jamatkhanas as of the completion of evening ceremonies on Wednesday, April 7, 2021. The suspension applies to all morning, evening, and weekend ceremonies - with no exceptions.
Jamati members are strongly encouraged to follow public health guidelines and remain at home except for essential purposes, such as going to the grocery store or pharmacy, accessing health care services (including getting vaccinated), for outdoor exercise, or for work that cannot be done remotely.
When leaving your home, remember to wear a mask, keep a 2-metre distance from others, and wash your hands and use hand sanitizer regularly. If you are feeling unwell, see your doctor or call Telehealth Ontario at
1-866-797-0000
. If you need information or support, call the Jamati Access line at
1-888-536-3599
.
We will continue to monitor the situation and work closely with public health professionals to keep the Jamat informed of any new developments. We know that this is a challenging time for all of us. We pray for the health and safety of the Jamat and look forward to the resumption of Jamatkhana ceremonies.
Thank you for your ongoing patience and support.
#OneJamat #OneResponsibility