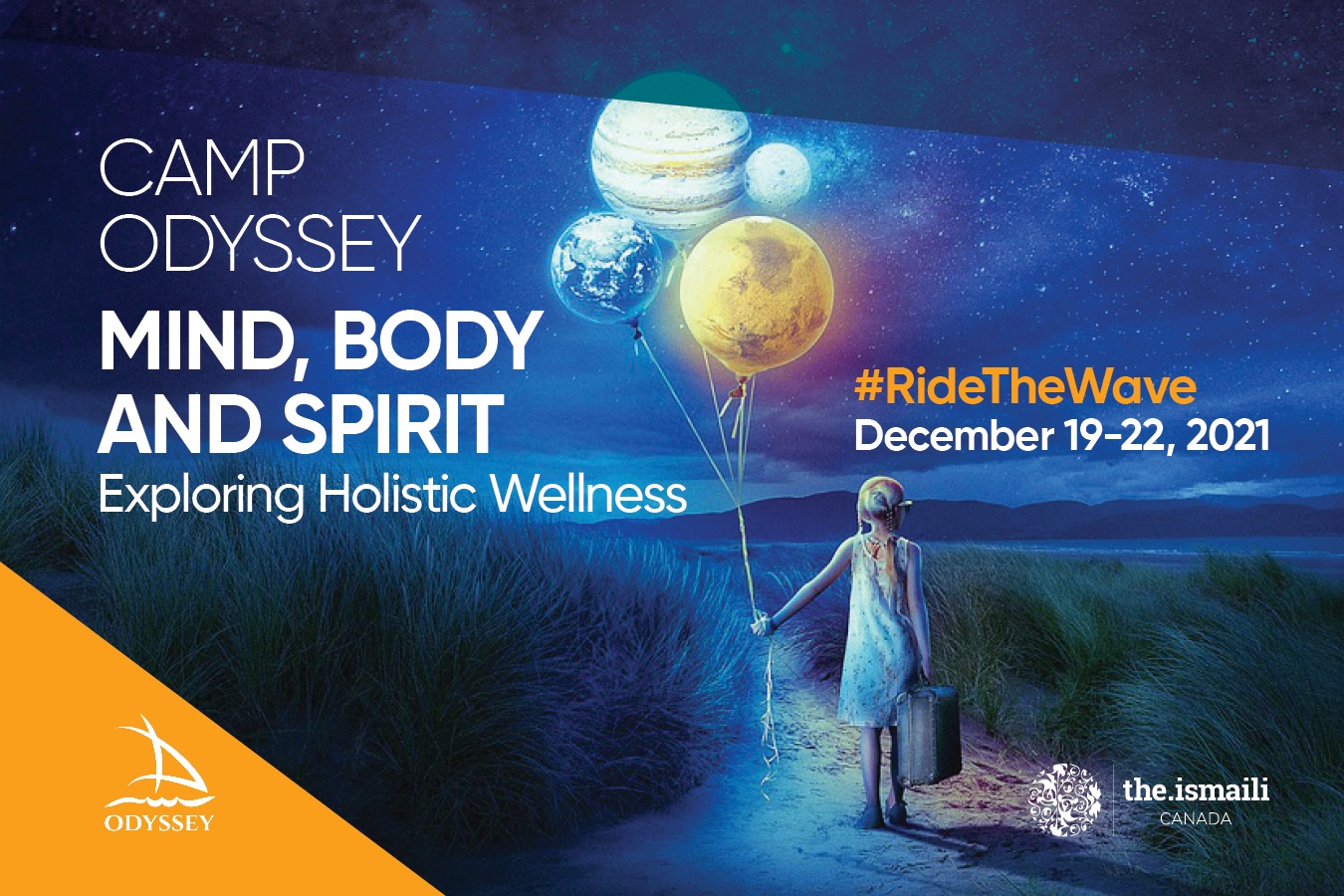 Camp Odyssey: Mind, Body and Spirit
November 24, 2021 | Canada
Need a break from your day-to-day life? Camp Odyssey has your back!
Over the holidays #RideTheWave from Sunday, December 19 to Wednesday, December 22. Ismaili youth in grades 7-12 are encouraged to connect with fellow students from across Canada. Together, we will learn how to navigate through the rollercoaster moments of life and develop tools to strengthen the mind, body and spirit.
Additionally, all Ismaili youth are invited to the Odyssey lounges on Wednesday, December 22 and spend time with friends and make new ones, play some games, and engage in conversation! You won't want to miss this fun-filled and fulfilling Camp Odyssey experience!
Register below as a Camp Odyssey participant or be part of our Camp Odyssey crew.