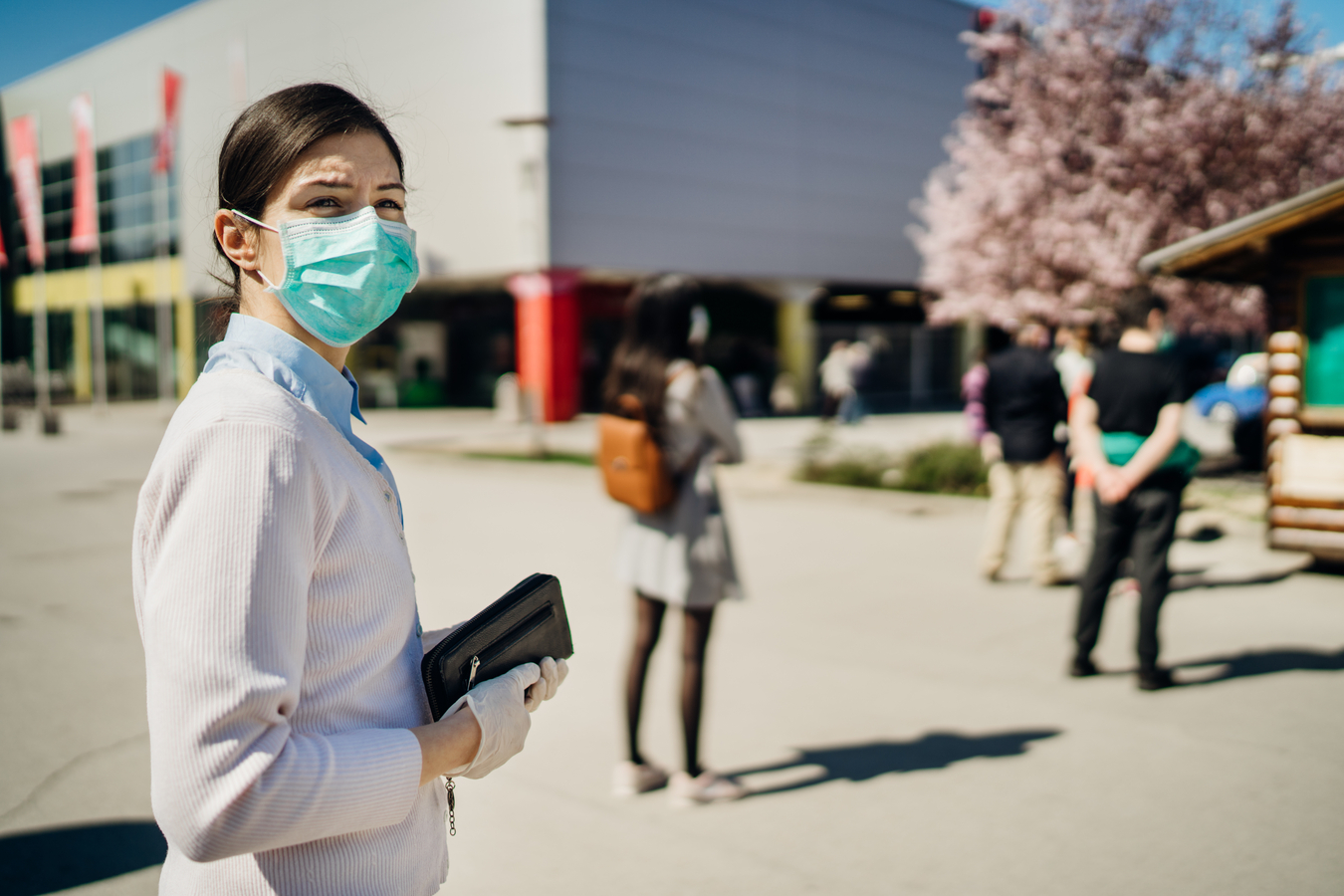 COVID-19 Update
October 13, 2020 | Canada
COVID-19 Update
Given the escalating rates of COVID-19 across the country and the second wave of infections in certain regions, Jamati members are urged to maintain all public health guidelines for our collective safety.
Please remember that relaxing good safety practices not only puts you and members of your household at risk, but also, if you attend Jamatkhana, puts other members of the Jamat at risk. Let's be vigilant and protect each other, especially the most vulnerable members of our Jamat.
Vulnerable populations - including older adults and those with chronic medical conditions - are reminded that they are at greater risk of more severe disease or outcomes and should exercise great care to protect themselves.
Please do not attend Jamatkhana if you are unwell. When attending Jamatkhana, please remember to:
Maintain a physical distance of 2 meters from others at all times
Avoid socializing in groups
Wear a mask at all times, fully covering your nose and mouth, both inside and outside, on Jamatkhana premises
Stay in assigned spots and not move unnecessarily
Safe Practices - A Reminder
Maintain Hand Hygiene
wash your hands regularly with soap and water for a minimum of 20 seconds, or use hand sanitizer with minimum 60% alcohol content, frequently
when coughing or sneezing, cough or sneeze into a tissue or the bend of your arm, not your hand
dispose of any tissues you've used as soon as possible in a lined waste basket and wash your hands immediately afterwards
Avoid touching your eyes, nose, or mouth with unwashed hands.
Wear a Non-Medical Mask
Wearing a non-medical mask while out in public is recommended for periods of time when it's not possible to consistently maintain a 2-metre physical distance from others, particularly in crowded public settings, such as shopping areas, public transportation, stores and personal service settings. Ensure the mask fully covers your nose and mouth, that it fits well, and is not ventilated.
Practice Physical Distancing
Physical distancing is proven to be one of the most effective ways to reduce the spread of illness during an outbreak. This means making changes in your everyday routines to minimize close contact with others, including:
avoiding crowded places and non-essential travel
avoiding common greetings, such as handshakes
limiting contact with people at higher risk, such as older adults and those with underlying medical conditions or weakened immune systems
keeping a distance of at least 2 arms-length (approximately 2 metres) from others
being mindful of public health guidelines limiting social gatherings to small numbers, especially indoors
Seek Medical Attention When Unwell
If you have any of the following COVID-19 related symptoms, seek medical attention:
new or worsening cough
shortness of breath or difficulty breathing
temperature equal to or over 38°C
feeling feverish
chills
fatigue or weakness
muscle or body aches
new loss of smell or taste
headache
gastrointestinal symptoms (abdominal pain, diarrhea, vomiting)