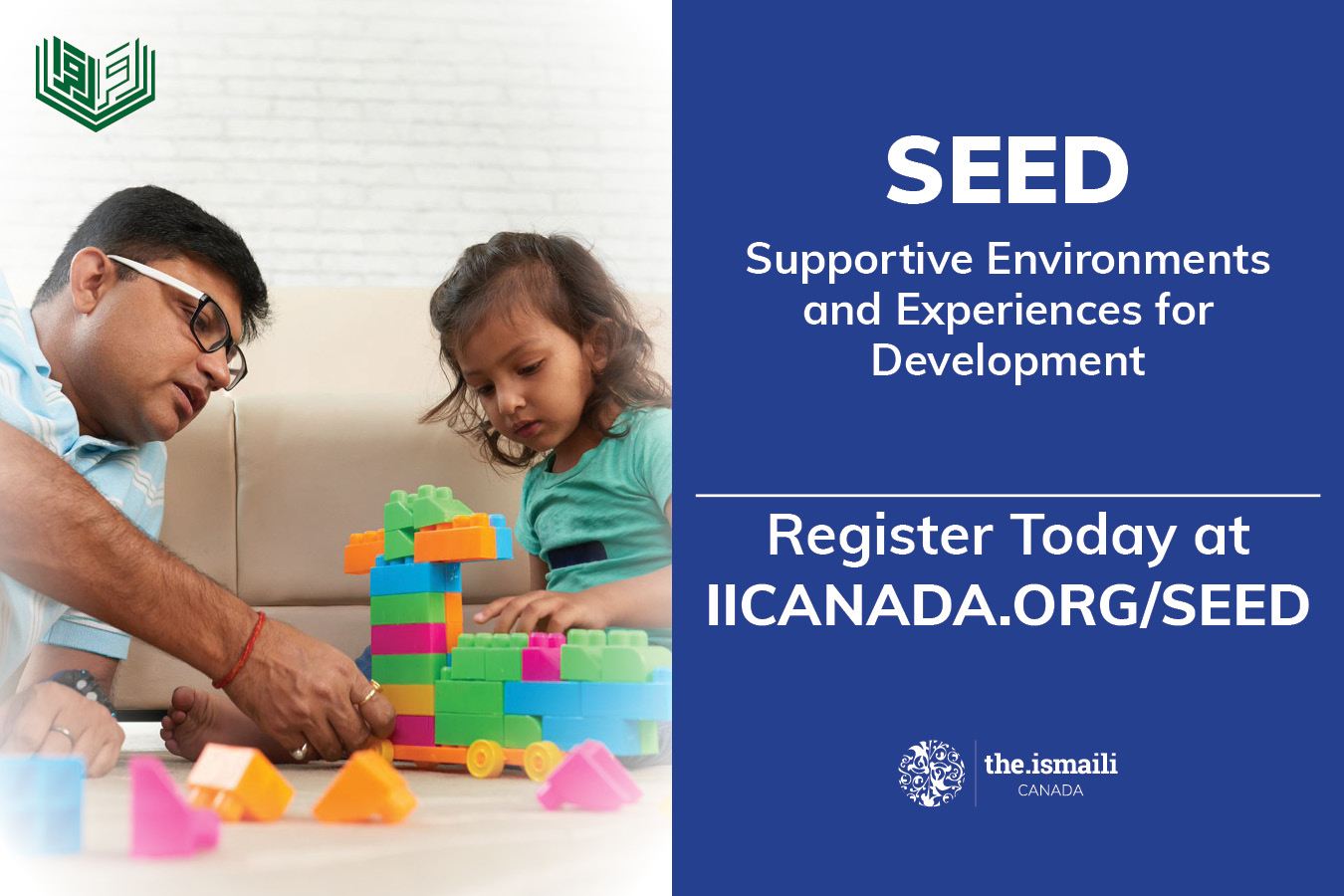 SEED: Early Childhood Education
January 14, 2021 | Canada
Coming soon: Parents and caregivers of children from birth to 3 years of age will be able to connect with other Ismaili families via our SEED program. Delivered virtually via Zoom, with additional one-on-one phone calls with a trained facilitator, families will receive age and developmentally appropriate content. This includes music and movement activities, suggested books to read, experiences you can have with your child, and content related to spirituality in order to positively support your child's long-term growth and development.
As Canadian guidelines around screen time for children younger than 2 years is not recommended, this program will be for parents and caregivers only.
Please visit the Early Childhood Development page for more information.