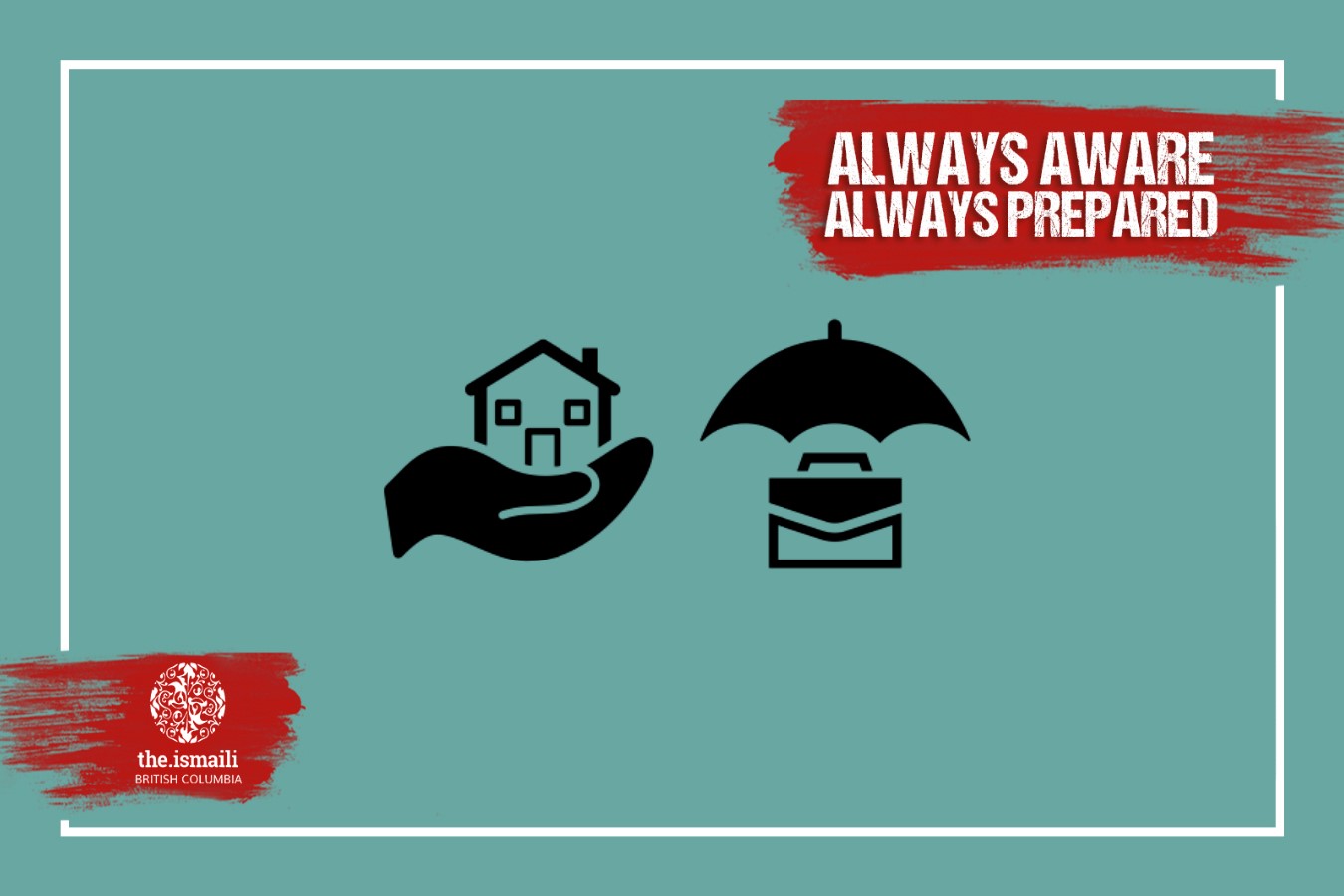 Always Aware. Always Prepared: What Insurance Coverage Do I Need?
March 3, 2021 | British Columbia
Disasters can happen at any time without warning. Being prepared means not only having an Emergency Plan and Kit, but also protecting our assets. This week in our Always Aware, Always Prepared article, we will cover what you need to know about Home and Business insurance.
In addition to the resources below, we encourage everybody to consult appropriate insurance professionals as needed, starting with your current insurance provider, to secure protection for your personal and financial assets.
In November 2020, the Economic Planning Board for Canada hosted a webinar titled Natural Disasters and Insurance – Making it Real. In this webinar, insurance experts discussed risk mitigating strategies that business owners can leverage and Insurance coverage considerations, including coverage for business interruption and periods of indemnity.
Homeowner
Standard homeowners and renter's insurance do not cover earthquake damage. Additional coverage is available through your providers and is strongly recommended. According to the Insurance Bureau of Canada, Earthquake insurance covers the loss or damage caused to the property and its contents caused by the shaking of the earth.
For resources to help you better understand your home insurance needs, visit Emergency Preparedness: Natural Disasters.
Business Owner
In addition to protecting your business assets, it's also important to plan your business' recovery. A business continuity plan post-disaster is a beneficial tool that will allow you to restore your operations as early as possible.
For resources to help you identify your business insurance needs, and think through your continuity plan, visit Emergency Preparedness: Natural Disasters.