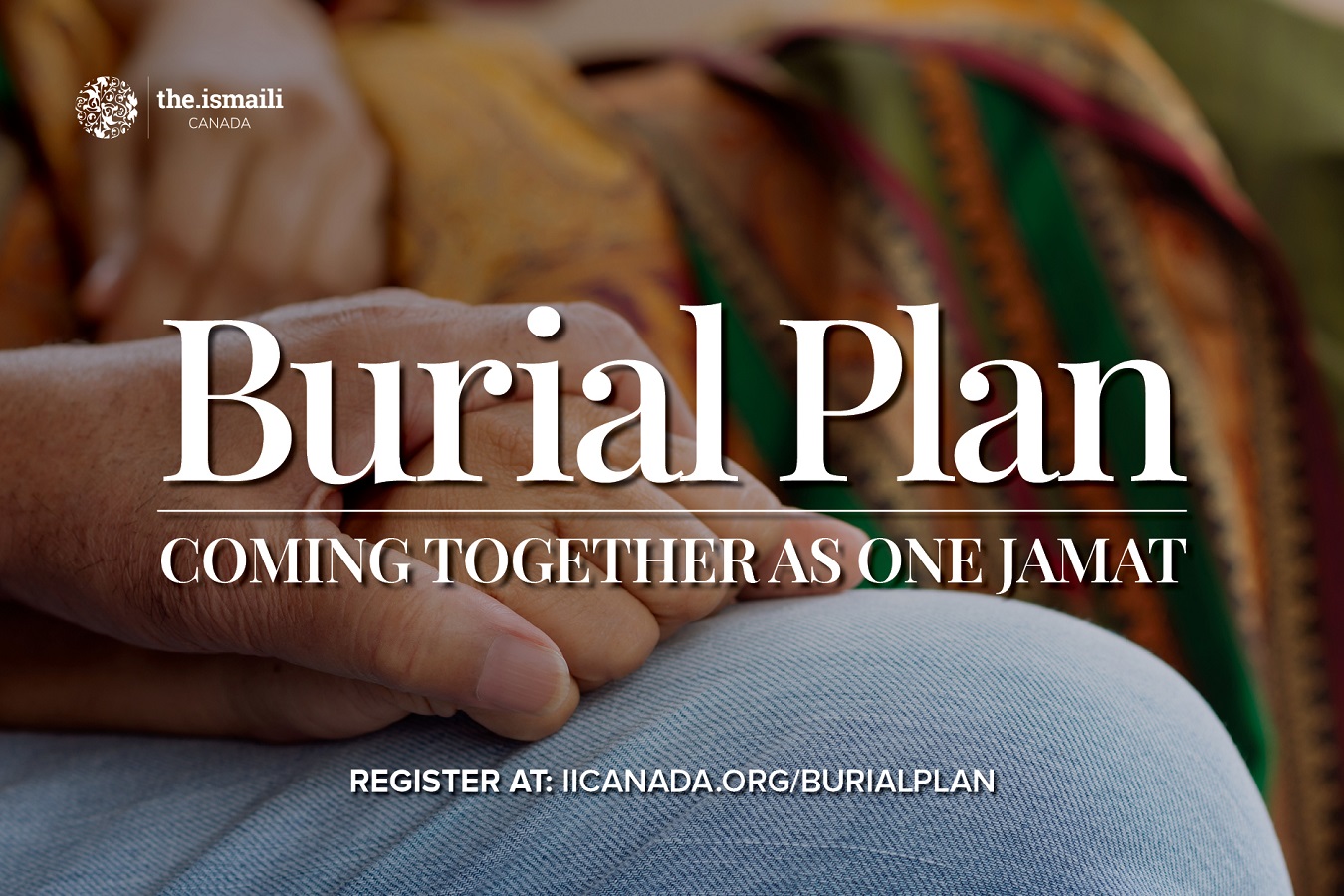 Annual Burial Plan Drive Continues
November 25, 2020 | Canada
Registration for the 2021 Burial Plan is currently underway. This year, in light of the current pandemic, registration will occur exclusively online.   It is important that we reach out to our loved ones and offer assistance with this new method of registration. 
The Burial Plan allows us to come together as #OneJamat to support one another, and its success relies upon the participation of every member of the Jamat, including multi-faith family members.
Registration can be done by visiting this website. If you require further assistance, please email or call the Access line at 1-888-536-3599, select your region, then select Burial Plan. Volunteers will be available between 6pm to 9pm on weekdays, and 11am to 3pm on weekends.