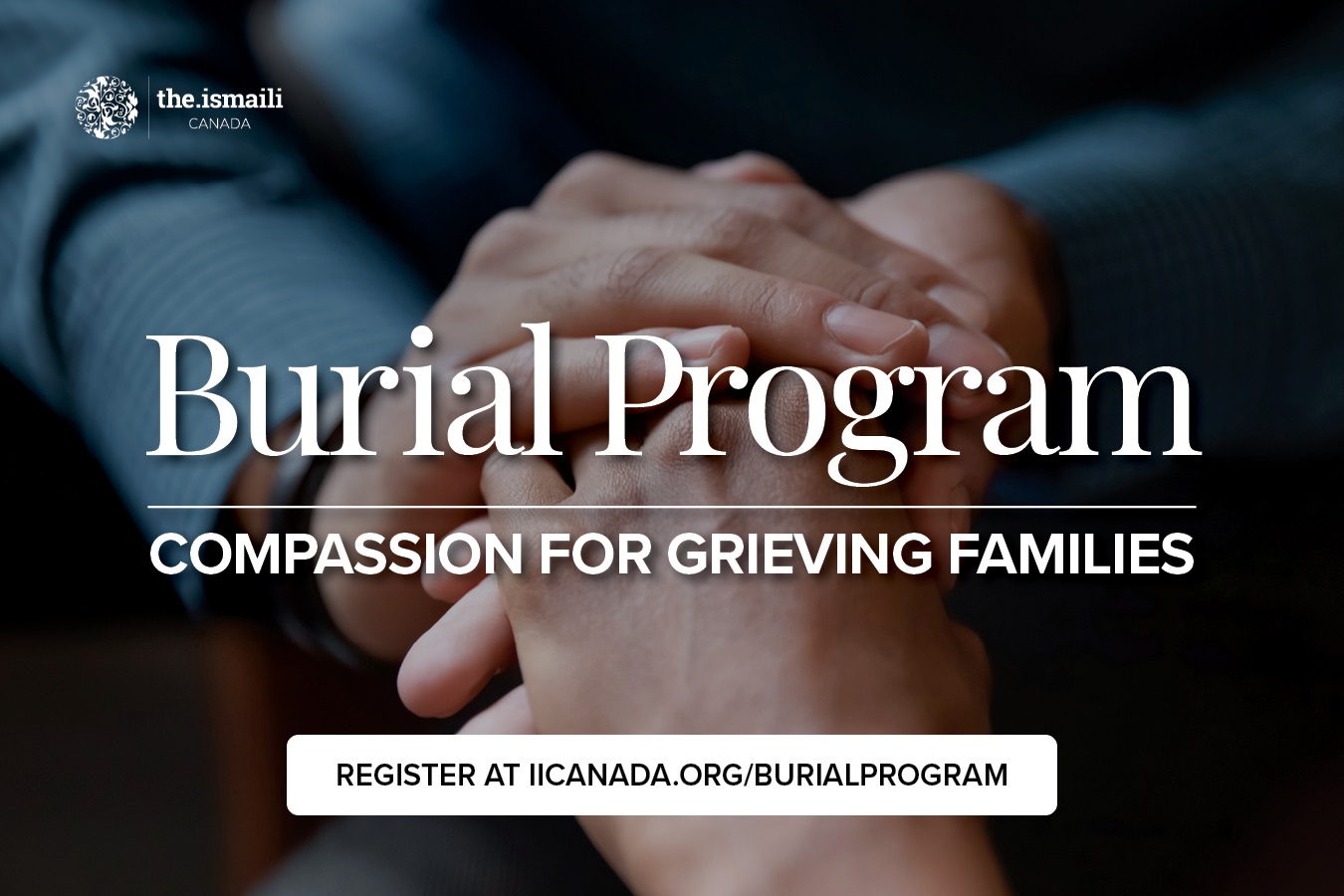 Burial Program: Compassion for Grieving Families
November 16, 2021 | Canada
The Burial Program annual campaign is currently underway and will continue until Friday, December 10.
The Burial Program reduces the emotional and financial burden on grieving families during what is often a vulnerable time.
Contributing to the Burial Program ensures the Jamat has access to simple and dignified services upon the passing of a loved one.
Registration for the Burial Program can be completed online. You can view the 2022 contribution rates once you have logged in. We recommend registering during the campaign to avoid late charges that will apply after the campaign is over. There is also a mandatory 30-day hold period if a murid registers once the campaign is over.
You can find answers to many frequently asked questions on the registration site under the FAQ tab.
Should you require any assistance to navigate the registration site or to create an account for you and/or your family, call the ACCESS line at 1-888-536-3599. Follow the prompts to select your region, then select 7 for Burial Program.
Thank you for your support of the Burial Program and for demonstrating our collective support for families that have experienced a loss.