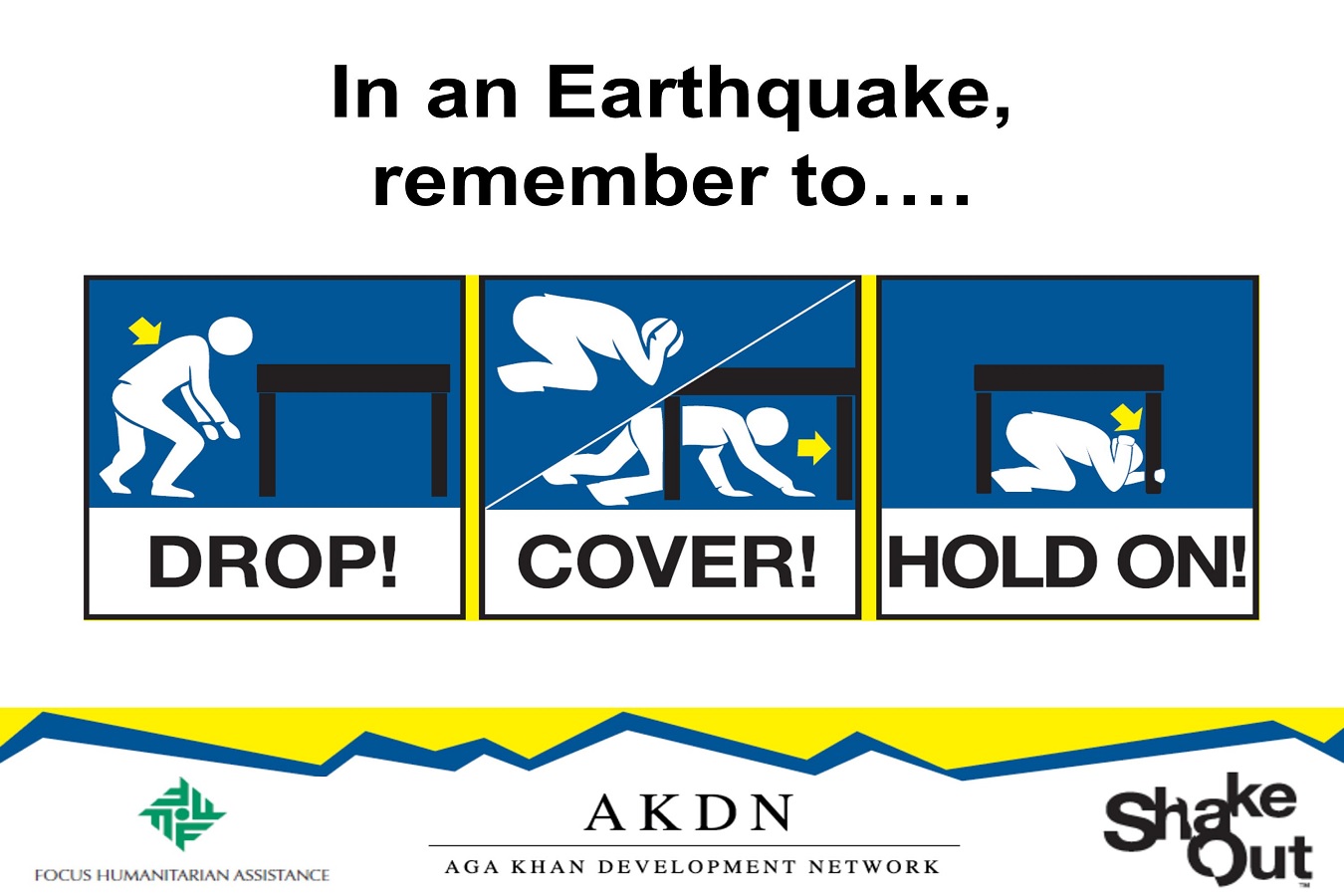 FOCUS Canada: 2020 AKDN ShakeOut
October 22, 2020 | Canada
Earthquakes can happen at any time – even during a pandemic. It is vital to be prepared! Everyone, everywhere should know how to protect themselves in an earthquake. Tips include: stay indoors, take cover under a heavy table, desk or any solid furniture, and hold on.
Participate in the largest global earthquake drill this year by practicing with your families at home. Watch, learn, and practice how to stay safe during any situation with the Earthquake Safety Video Series available at ShakeOut. 
Please review AKDN's Earthquake Preparedness resource which includes tips and links to help keep us safe.