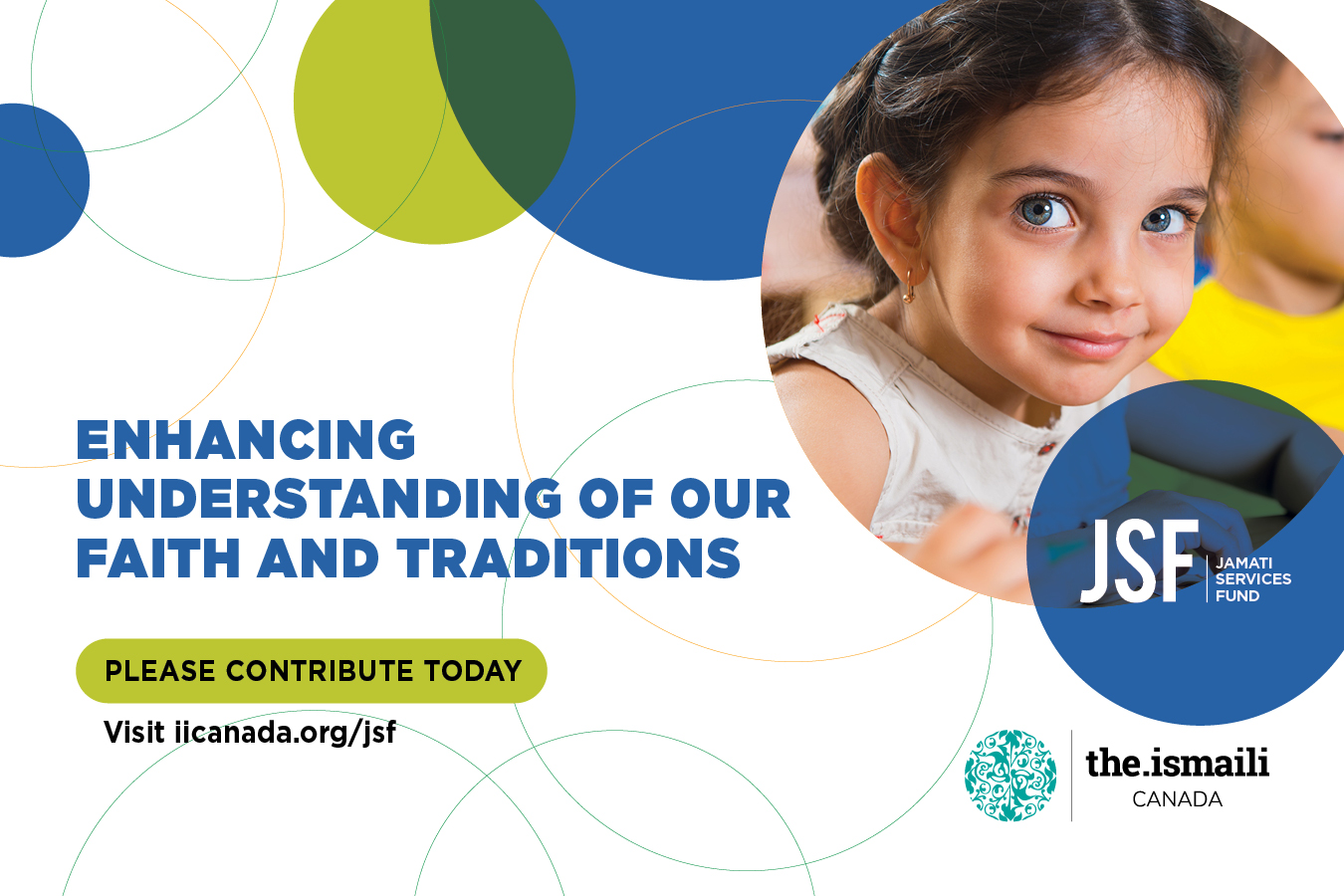 Jamati Services Fund: Enhancing Understanding of Our Faith and Traditions
October 7, 2021 | Canada
The Jamati Services Fund campaign is currently underway.
A key area of emphasis of JSF involves providing support for Bait-ul Ilm and tariqah-based programming for adults in our Jamat. Over 35,000 adults in the Jamat have collectively engaged in 100 online faith-based sessions as well as Dar al-Ilm, a learning program based on a curriculum developed by the Institute of Ismaili Studies. Children who attend primary and secondary Bait-ul Ilm are guided to appreciate aspects of Islam including ethics, culture, civilizations and traditions, all situated within the context of the Ismaili tariqah.
Your contribution to the campaign supports continuous, faith-based learning and development.
Let us support each other and build a healthy, secure, confident, and caring Jamat.
Thank you for your ongoing support and generosity.
For more information or to make your contribution visit iicanada.org/jsf.