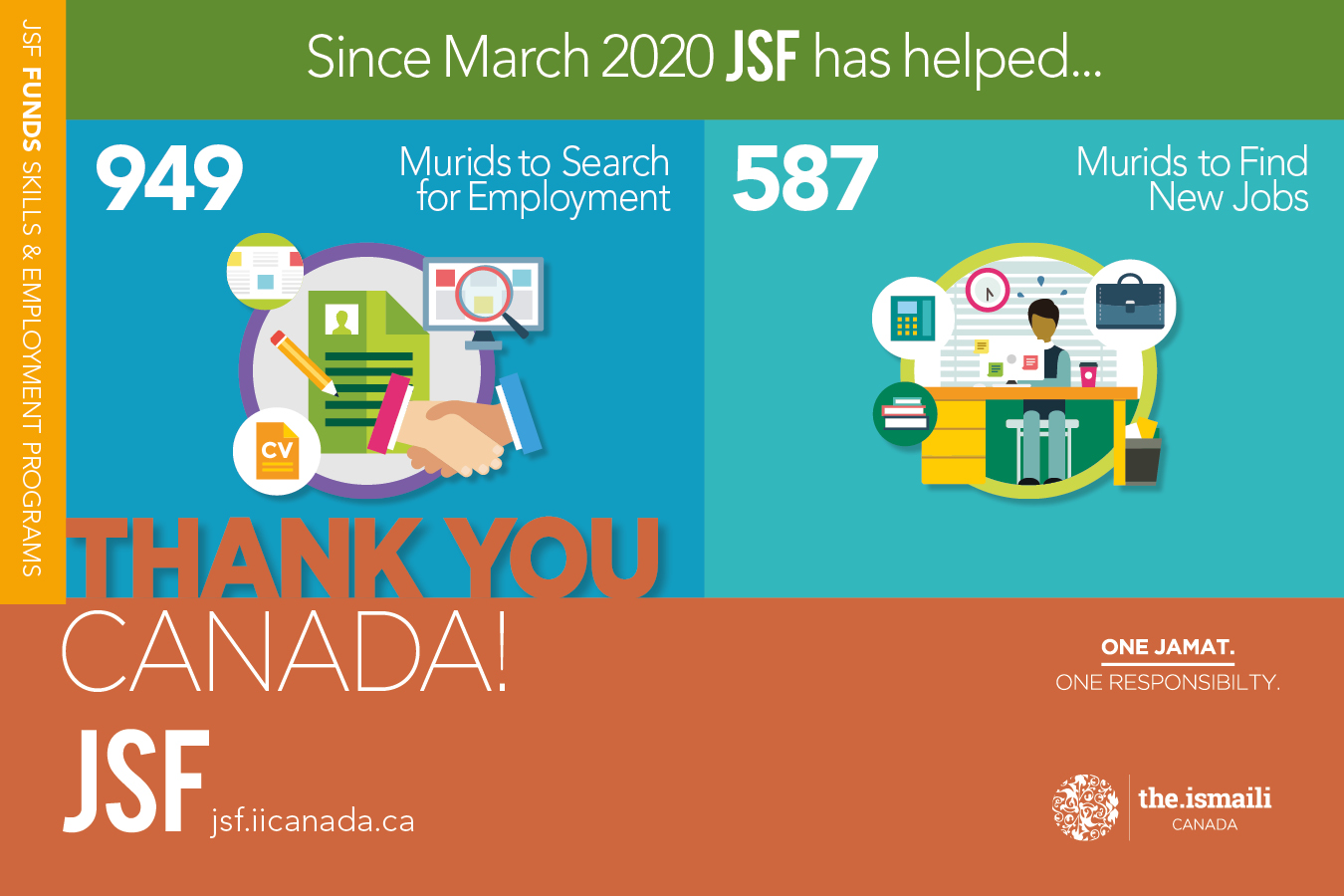 JSF In Numbers: Skills and Employment Program
February 22, 2021 | Canada
The Jamati Services Fund has been the primary source of support for COVID-19 relief efforts in Canada. Your generous contributions have enabled the Jamati institutions to react quickly to the challenging and dynamic circumstances of the pandemic, and the various Jamati needs that have arisen as a result.
The Skills and Employment Program (SEP) empowers Jamati members to improve their quality of life through the development of long-term economic and financial sustainability. SEP offers opportunities to advance language and computer skills, set educational goals, plan career pathways, and identify skill strengths. This is a holistic approach which includes partnership with external agencies to facilitate access to resources, vocational training, and meaningful career opportunities.
Thank you to everyone that contributed during the last campaign, and to those that continue to contribute monthly.